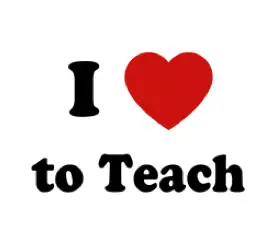 We want to thank all of the students who took the time to enter our yoga teacher scholarship program. We feel so honored and blessed to be able to facilitate this opportunity. Reading through all of the essays has been such a treat for us and seeing what inspires all of these individuals not only to practice yoga, but to want to teach it is very touching.
We would also like to thank all of the yoga teacher training schools for participating in this program as well. They include Etowah Valley Yoga, Amazing Yoga, It's Yoga Thailand, Yoga Village, Agama Yoga, Leela Mata Peaceful Valley Ashram, North Shore Yoga, Rainbow Kids Yoga, Anamaya Yoga Retreat, Shakti Spirit Yoga, Sadhana Yoga Chi, Tribe Yoga, Asha Yoga, ParaYoga, Yoga Blend, Anuttara Yoga Shala, Rolf Gates, Shiva Rea, FlorYoga, Yoga Den, and Yandara Yoga Institute. We are so grateful that these schools offered their support and highly suggest if you are interested in becoming a yoga teacher, to take some time and learn about how these schools can support your efforts.
Below is a list of all the students who entered along with the a link to their essay. If you want to support these students, please feel free to vote for them by leaving a comment, liking their article on Facebook, or Tweeting it. You can do all three and each will count as a vote. The voting ends on Dec 31, 11:59 PST. The essay with the most votes wins the free yoga teacher training to the school of their choice.
And for those of you who may have missed this program, we are going to do this again. Please make sure you follow us on Facebook (or give us your email below) and we will keep you posted with further announcements. Now on to our students and their lovely essays! And in all fairness, we placed them in order from top to bottom from when we received their essays. So those people at the very bottom waited to the last minute!
Somya Munjal – Finding The Inner Yogi
Iris Baron – Catalyst For Transformation
Jessica Grant – Giving and Reciving
Melissa Pereira – Someday It Will Come True
Rachel Wolfe – The Magic Of Yoga
Debbie Lowe – Time To Give Back
Alicia Ortiz – Yoga, One Day At A Time
Sara Schneider – Evolving Through Asanas
Terra Kopf – Path To the Future
Dee Sunshine – Transformation Through Tantric Yoga
Marian Lydon – It's Time To Stretch Hearts, Souls and Bodies Throughout Africa
George Knight – Spreading the Joy Of Yoga To All
Puck Aren – Deepen the Practice
Dianne Fishel – How I Plan To Change the World By Becoming A Certified Yoga Instructor
Natalya Meyer – Do Yoga, Light Up and Shine!
Rachel Chibnik – My Path OM
Shea Pickens – Quest To Become A Yoga Instructor
Rebecca Collins – Wellness Yoga For Children With Special Needs
Heather Church – Live, Love, Serve, Teach Yoga
Aimee Hughes – Discovering Yoga
Joan MacRae – Help Me Make A Difference To the Lives Of Children In Scotland
Nancy Volgamore – Teaching Yoga: I Have A Dream
Adrienne Jurado – Sharing the Joys Of Yoga
Nana Trianasari – My Genuine Passion Of Teaching Yoga
Megawati Li – My Path Of Yoga
Lisa Luginbuhl – Yoga Supporting People Affected By Armed Conflict
Regena Ozeryanski – When Knowing Is Enough
Emily Smith – How This Contest Can Help Me Make My Dream Come True
Liza "Sat Akal" Camba – Blending Yoga Into My Life
Bridgett Blough – When I Ask Myself What I Want, I Hear Namaste
Katy Jones – Catching A Rainbow
Wendy Huang – Forwarding Love and Peace
Kerry Hugins – Finding Balance In An Imbalanced World
Piper Wolfe – Second Chances
Melissa Park – Onward! A Yoga Journey From A Trickle Source To the Sacred Ganges
Andrew Rosenstock – Nomadic Yogi Seeks the Help Of the Internet To Receive More Training
Sylvia Lopez – More Than A Stretch
Kirsty Thompson – Following the Rainbow
Inga Simane – Yoga: Life Long Inspiration
Chana Shwadlenak – Crossing the Great Mind Body Divide
Emily Whitaker – My Yogic Journey
Rachel Morman – The Power Of Yoga
Ashley Elgation – Throughout My Travels
Katie Fisher – Pure Intentions
Cynthia Land – Joy To the World, One Small Community At A Time
Sarah Esposito – Try Easy
Katherine Schoombee – If West Could Meet East
Alexa Ward – The Joy Of Yoga
Niki Kleinberger – Pure Vida
Lindsay Langer – Every Breath Brings A Chance
Ashley McDonald – The Knowledge Of Life
Amy Chou – Yoga For the Children
Almudena Alcazar – My Present, Moment
Neda Dowlatshahi – Yoga You. Yoga Me. Yoga We
Hanna Pernefeldt – The Divine In Me Honors the Divine In You
Robyn Polo – Working In the Workings Of the World Around Me
Violet Victoria – Vinyasa and Violet
Crystal Soufer: Raising Peace: Yoga For Youth
Catalina Gomez-Puerto – Who Knows It, Feels It, Lord…
Ellen Enderle – Learning and Teaching
Go Jesslyn – Do Yoga and Manifesting Human Highest Potential (note: this student is from Indonesia and English is not their first language. For any grammar police out there, be nice!)
Kaye Martindale – Yoga For Every Body
Marian Paniagua Alvarez – This Is It
Kayce Neil – Interview With Ms Kayce
Jacqueline Fusari – Finding Freedom In Yoga
Mary Gavin – My Life Is My Message
Kadi Driver – Yoga Anywhere
Beth Lane – Bodhisattva Happy Body
Christian Eaton – Unconventional Inspiration
Jayne Pitchford – A Yogic Oddyssey
Katy Kolasa – Truly Meant To Be
Sarah O'Toole – Teaching The World How To Journey Through Life In Savasana
Katherine Charlier – The Opening Of My Heart
Angela Kozlowski – The Far East Meets the Wild West
Veronica Curiel – I'm A Yoga Mom
Angela Krantz – Aum
Brandi Bentley – Yoga "Self Discovery"
Amanda Courtwright – I Fell In Love
Hanna Fries – The Resplendent Journey
Rita Burlingame – A Leap Of Faith
Once again, we would like to thank all of our students and schools for participating in this yoga scholarship program. We hope you take the time to read through these powerful essays and show your support by voting for them. You can show your support by leaving a comment, liking their essay on Facebook, or Tweeting their essay. Please make sure you use the social sharing icons under their essay as this is what we use to tally the votes.
And for those of you who missed out on this one, we are going to do it again! Make sure you follow us on Facebook as we will be making all pertinent announcements from there. Or feel free to send us your email and we will keep you posted!
Are you interested in becoming a yoga teacher? Then visit our Yoga School Directory to find the right teacher training. Or, visit our Yoga Retreats page to explore beautiful yoga vacations from around the world.