A Guide To Yoga Retreats, Yoga Vacations, & Resorts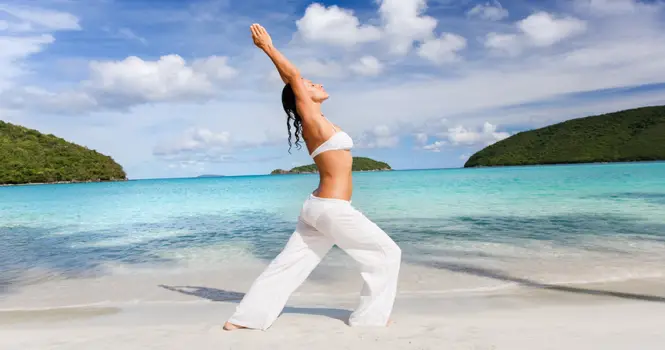 If you are looking for a yoga retreat or yoga vacation then you have come to the right place. We have compiled a list of some of the best yoga retreats in Costa Rica, Bali, Thailand, Hawaii, Mexico, Greece, India, all over the United States, and much more. While some of these venues may also offer yoga teacher trainings, it would be best for you to visit our Yoga Teacher Training Schools directory that profiles all the organizations offering certification programs.
Some of the types of retreats you will find here include yoga surf retreats, eco retreats, spiritual and meditation retreats, adventure retreats, spa retreats, detox retreats, and much more. If you have any questions or need help finding the right yoga vacation please do not hesitate to contact us.
Yoga Retreats In The USA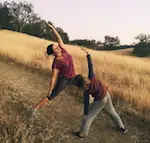 Sagrada Wellness
"an astounding yoga retreat destination" – National Geographic
Sagrada Wellness offers all-inclusive Yoga Retreats in Santa Margarita, California just outside of San Luis Obispo. Positioned on a majestic hilltop, surrounded by preserved land, Sagrada Wellness is a one-of-a-kind Central Coast California yoga retreat destination. We are known for our boutique style Yoga Retreats, our sacred Sanctuary, delicious rustic cuisine and Acupuncture Services in San Luis Obispo County California. Leave the busy city life behind and enjoy a convenient yoga retreat getaway at our 45-acre mountain sanctuary. We invite you to come and stay with us at Sagrada Wellness and fall in love with California's best-kept secret. We put tremendous love and enthusiasm into our family run business and offer meaningful yoga retreats that leave you feeling inspired and grounded.
To learn more visit sagradawellness.com

Sewall House
As featured in Yoga Journal, Travel + Leisure, FitYoga, USA Today, and InStyle Magazine, the Sewall House Yoga Retreat has been creating sacred space and guiding individuals back to true wellness  since 1997 (16th season) in Maine. Come and enjoy an intimate and healing getaway in the lush nature of our  yoga and wellness retreat where you can re-charge your batteries and remember who you really are. Nestled in a beautiful historic home (est 1870) near pristine nature like Baxter State Wilderness Park, our healing environment will embrace you, assuring your stay will be nurturing, fun and peaceful. While visiting you can participate daily in gentle or rigorous yoga classes ranging from Hatha, Vinyasa, Ashtanga, Kundalini,(taught by veteran instructor Donna Amrita Davidge) including breathing, meditation and relaxation. Other activities include nature hikes, outings on our nearby lake, massages and sauna, biking, kayaking, golf, swimming, and more.  You can also  create a space for contemplation and meditation in your inviting private  room. Guests love our high quality vegetarian meals. Plenty of reviews can be found on Trip Advisor.
To learn more visit www.sewallhouse.com
Costa Rica Yoga Retreats & Vacations

Anamaya Resort & Retreats
Nestled right in between the beach and jungle of Costa Rica, Anamaya Yoga Retreat and Resorts offers enthusiasts the best of both worlds: relaxation, yoga, and adventure. Because of where they are situated if you feel like going surfing or hiking in the jungle, you can do that. If you just want to relax and get pampered, you can do that. Or if you want to enjoy fine organic cuisine and a yoga class, you can do that as well. Some of their other great features include an infrared sauna (this is the best way to ease any muscle tension), an infinity pool overlooking the rainforest and beach (can't beat that!) and much more.
To learn more visit Anamaya Resort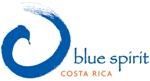 Blue Spirit Costa Rica
Blue Spirit is one of the foremost retreat centers in Costa Rica and provides an extraordinary setting to all who are dedicated to spiritual transformation, personal growth, and environmental sustainability. Located in Nosara, Costa Rica, one of the world's Blue Zones®, Blue Spirit is perched on a hilltop beside a peninsula that overlooks the Pacific Ocean and a three-mile white sand beach that is a protected turtle refuge. The pristine nature, subtropical climate, professional staff, and the healing energy of the Nosara community create the ideal environment for your retreat, workshop, or training to become an unforgettable and deeply nurturing experience.
To learn more visit Blue Spirit
Bahamas Yoga Retreats & Vacations

Sivananda Yoga Retreat
Located on Paradise Island (sounds great doesn't it!) the Sivananda yoga retreat in the Bahamas offers yoga vacations year round because well….its always sunny there! The water is crystal blue and the weather just makes your skin feel oh so nice. Situated in an Ashram type setting, this venue is ideal for those yoga enthusiasts who are interested in a more authentic approach to their yoga. Swami Sivananda (the founder of the organization) is one of the original teachers of yoga way back in the early 1900's in India. The retreat offers courses on proper exercise and diet, breathing, relaxation (yes, they teach you how to properly relax!), meditation, and positive thinking.
To learn more visit Sivananda Bahamas and make sure to tell them Yoga Training Guide sent you!
Thailand Yoga Retreat & Vacation

Samahita Retreat by Yoga Thailand
If you are looking for a more modern and upscale yoga retreats in Thailand, then Samahita is the place for you. Our spa resort located in Koh Samui offers yogis the complete package of quiet space with many amenities and programs. We offer daily yoga classes, detox and wellness program, a full spa menu, a meditation garden,  and tourism concierge that can assist you with babysitting, tours and excursions, motorbike rental, organic and vegetarian cuisine, and much more. Our yogic philosophy is grounded in the Ashtanga Vinyasa method as taught by Sri. K. Pattabhi Jois and our teacher Paul Dallaghan is one of the few instructors who have actually been certified by Sri. K. Pattabhi Jois himself.
To learn more about us please visit Samahita Retreat by Yoga Thailand.

Ananda Resort
Koh Pagnan Thailand is one of the best places to visit if you need to "get away". They luscious beaches and resorts are top notch and this is truly one of the meccas for spa lifestyle. Ananda Resort is another great yoga retreat in Thailand that offers detox and fasting programs, an herbal steam sauna, Thai massage, a chlorine free salt water swimming pool (in case you get to lazy to make it to the beach!) and a natural food restaurant.
To learn more visit Ananda Resort
India Yoga Retreats

AyurYoga Eco-Ashram
AyurYoga Eco-Ashram in India is a very unique place to experience the traditional yoga in a 18 riverside organic farm in the countryside. Taught by traditional Indian teachers, it is an ideal place for International students to experience non-sectarian yoga, pranayamas, meditation, philosophy, ayurveda etc. If safety and healthy food is your priority this is the place to go.
Visit www.ayuryoga-ashram.com
Bali Yoga Retreats & Vacations

Pranashama Yoga Retreats With Dashama
Are you looking for a journey of a lifetime experience to shift your life, relationships, health and/or career in a major way? Pranashama, created by Dashama, is a unique and transformational fusion yoga style integrating ashtanga/vinyasa, functional core fitness, modern dance, martial arts (qi gong, kung fu), along with Thai yoga healing arts, yoga nidra guided meditation, Buddhist, Zen and tantric philosophy. This combined with our love of adventure, travel, nature, cutting edge anti-aging, nutritional and cleansing practices create a perfect environment to "Discover the Fountain of Youth" and create a lifestyle based upon excellent health, service to humanity and living life with joy. Our training retreats are unlike any other, as we focus on the whole person (mind, body, spirit, and emotions) and create a supportive environment for healing, breakthroughs, fitness, friendship, fun and adventure! We offer yoga retreats in Bali and other locations around the world.
To learn more please visit Pranashama Yoga Institute

Zen Bali by OneWorld Retreats
At Zen Bali, our goal is to provide you the optimal Bali retreat and vacation to help you re-center yourself and get away from the hustle and bustle of city life. We know from our own experience how much stress urban living can bring on which is why we have developed this tropical paradise for yoga enthusiasts to let go and find peace. Located in the beautiful hills of Ubud, our spa and yoga resort has catered to many artists and writers. Whether you seek complete seclusion, spa pampering, or deep exploration through yoga practice, OneWorld Retreats can help facilitate the perfect experience for your needs. We also offer our guests the opportunity to explore Ubud so that you can truly experience this magical paradise.
To learn more please visit OneWorld Retreats

Desa Seni
Located in the middle of lush rice fields, Desa Seni is a top-notch yoga retreat in Bali. They have a beautiful yoga room that is outside covered by a bamboo ceiling. The rooms are more like little houses with very modern accommodations. The décor is gorgeous and the owners did a great job of creating a beautiful environment. This place is perfect for those who enjoy authentic yet modern ambiance. They have a beautiful pool in the center and while you enjoy reading your book you will see very lovely locals cutting the grass with scissors so there is no noise. They of course offer spa treatments, healthy and natural cuisine, and their concierge service is the best. Don't let the website fool you…it is much nicer then it looks!
To learn more visit Desa Seni
Mexico Yoga Retreats, Resorts, and Vacations

R & R Resorts
In case you did not know this already, Tulum Mexico is one of the best spots in the world to vacation on the beach if you are looking for paradise. This is truly one of the last few areas in the world that is not totally overtaken with tourists an other mayhem brought on by world travelers. R & R Resorts offers upscale cabana style living right on the beach and nestled in the jungle. You can enjoy their yoga classes, vegetarian food, snorkeling, scuba diving, or go off on an adventure and check out some of the sites like the pyramids. Along with the fact that they are a yoga retreat center, they have many great teachers coming to their resort offering classes in healing and alternative medicine.
To learn more visit R & R Resorts
Hawaii Yoga Retreats & Vacations

Yoga Oasis
Located on the Big Island of Hawaii in the Puna district, our yoga retreat is perfect for those individuals who are looking to re-connect with the true magic of nature. We are a spiritual community who are dedicated to working on the divinity of ourselves and those who come here looking to delve deeper into the nature of their reality and consciousness. Nestled in the tropical Hawaiian rainforest, we are blessed to share this space with the birds, mongoose, wild pigs, and insects.  We offer many types of programs that include detox retreats, yoga adventure retreats, workshops with esteemed yogis, daily classes, massage and bodywork, and much more. Our yoga retreat is for those seekers who are truly dedicated to the "work" and is ideal for those individuals who seek a blend of seclusion along with a community of like-minded individuals.
To learn more please visit Yoga Oasis
Varied Locations

Samudra Yogadventures with Shiva Rea
Led by master teacher Shiva Rea, these transformational yoga retreats take place in India, Costa Rica, Greece, Mexico, and Hawaii. Our retreats are life-changing "yogadventures" that Shiva has offered for over 15 years. Whether you want to join us in exotic Kerala India for an Ayurvedic experience that will rock your world; yoga and surf retreat in Costa Rica with an excursion to the sacred volcano island of Santorini; or immerse yourself in our beautiful trips to Greece or Hawaii, our yoga retreats will not only help you explore more of yourself, but put you in touch with other like-minded individuals who are on a similar journey as yourself. We would love the opportunity to take you on an adventure of a lifetime!
To learn more please visit Shiva Rea
Please note we are in the process of updating this page on yoga retreats and yoga vacations so please make sure to bookmark us and check back later.
Are you interested in becoming a yoga teacher? Then visit our Yoga School Directory to find the right teacher training. Or, visit our Yoga Retreats page to explore beautiful yoga vacations from around the world.