A Complete Guide To Yoga Pants & Clothing Wear
Finding the right set of yoga pants can be a bit challenging so we decided to put together the most comprehensive guide to yoga pants for women and mens yoga pants. On this page we will break down all the major companies such as Hard Tail yoga pants, Lululemon yoga pants, Gaiam yoga pants, Athleta yoga pants, Prana yoga pants, Lucy yoga pants, ALO yoga pants and much more.
We will also offer links and reviews of foldover yoga pants, hot yoga pants, plus size yoga pants, tall yoga pants and much more. Each brand and style has a set of pros and cons and we will outline them below. Make sure to bookmark this page, as we will continue to update it with the latest yoga pants reviews.
Best Yoga Pants
Many of our readers have asked us which company produces the best yoga pants (and of course, for a reasonable price.) Our answer is always the same: it depends on what you are looking for. Below is what we rate yoga pants based upon a specific criteria:
Best Fit – Lululemon + Hard Tail
Best Design – Lululemon, Lucy, + Prana
Best New Yoga Pants – ALO + Lole
Versatility – Prana + ALO
Best Price – ALO
True To The Yoga Community – Prana + be present
Yoga Pants for Women
Yoga pants for women (or girls yoga pants) are going to be much easier to find then for men since most companies cater to women. These days many women are wearing yoga wear and apparel because it is quite comfortable and many brands are making them much more stylish. Since famous people such as Madonna and Jennifer Anniston have turned to yoga, there are now a plethora of styles you can choose from.
However, although some yoga pants can be seen as "higher quality," don't let the price tag fool you. Some companies are charging way too much all in the name of fashion. Below is a list of companies along with an unbiased review of their yoga pants.
Hard Tail Yoga Pants

Hard Tail originally started as a fitness and workout clothing company. Their style and brand caters to those looking for a more "Urban" and "Chic" approach to their yoga pants. As yoga's popularity began to grow, they branched out into yoga apparel and accessories.
Pros – Hard Tail yoga pants are well made and have a great fit. Since the company stems from a "fitness/gym" model, they understand how to properly cut their yoga clothing so it has a nice fit. They can also be worn for multiple occasions.
Cons – The price. Since they play the "fashion" game and spend a lot of money on advertising their brand as a premium yoga apparel brand, you are going to pay heft price for their clothing.
Is it worth it?
If you like upscale "cool" clothing then it could be. But our guestimate is that half of the price you are paying for is just the name.
Where To Find Them
It would be best that you try and find a store near you so that you can try on their clothing first. You can of course find them in major retailers such as Nordstrom. But if you already know your sizes then try Bare Necessities.
Lululemon Yoga Pants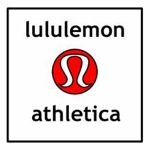 Lululemon has come to be the premier yoga pants and yoga wear company here in the US and Canada. Unlike most other yoga clothing companies, their brand was born of the yoga community and the founders are active yoga enthusiasts so they have a better understanding of the communities needs. While Lululemon has been under fire with some of their business decisions as of late, they still reign supreme as the premier yoga clothing brand.
Pros – Very well made, comfortable, and stylish yoga clothing. As noted above the company was born out of the need for well made yoga pants and accessories.
Cons – Just like anything that becomes "hot" they are not very pricey and the sizes can vary so you need to make sure and try on each one.
Is It Worth It? – If you can afford $100 for an item of clothing then it is. Similar to Hard Tail, you are paying 50% for quality and 50% for name brand.
Where to find them? – You have a few options of where to find their gear:
Online – You can browse their online store of yoga pants. This will give you the most current season.
Local store – You can use this link to find a store near you by entering your zip code
Discounts – You can check out Ebay for discounts on Lululemon yoga pants but as mentioned above, each size can vary so its best that you find what you want first at a local store, and then see if you can find the exact model online.
Gaiam Yoga Pants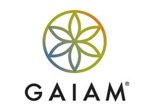 Gaiam is one of the premier media and yoga wear companies in the world. Founded in the early 90's, the company has devoted itself to healthy and green living. Gaiam yoga pants are more subtle and neutral and are not as "cool" or "chic" as most other brands. If you are seeking organic yoga pants or casual yoga pants, then this company will suit you best.
Pros – Very comfortable and neutral with many styles. The price is average ($40 – $70) to most yoga pants. They offer many organic styles which is nice.
Cons – Gaiam mainly sells all of their clothing products online that means it is hard to go and try them on first. There might be a few places where you can find some pieces. But basically most of their clothing retails on their online store. However, they do offer a hassle free 100% satisfaction guarantee on returns and exchanges. So if you don't mind dealing with that (similar to Amazon or Zappos) then you should be fine.
Where To Find Gaiam Yoga Pants?
Here is a link directly to their online store for yoga pants.
Lucy Yoga Pants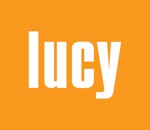 Lucy yoga pants is another contemporary brand similar to Lululemon. They originally started in 1999 because they felt that womens athletic wear needed an aesthetic overhaul. The brand develops all types of athletic wear besides yoga pants that include dresses, jackets, bras, skirts, and a full line of yoga inspired apparel.
Pros – Good quality design similar to Old Navy. Not as chic as Lululemon but still very nice. They are known for having good fits and since they are carried at major stores and have their own stores you will be able to try them on.
Cons – Since they focus on many types of clothing and are more contemporary, if you are a hardcore yoga enthusiast you might find that their fits are not as strong as companies that only focus on yoga pants and apparel. Their price is also on the higher end (close to $100 a piece!)
Where To Find Them?
To see there most current season and line of Lucy yoga pants click here
Here is a link to a store locater where you can find one in your area.
Discount yoga pants – You can use this link to find discounts on Lucy yoga pants on Ebay but you should make sure to have tried on their pieces first to make sure it's a good fit.
Athleta Yoga Pants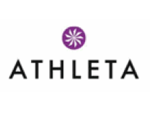 Athleta (now owned by the Gap) is another brand offering high end yoga pants and yoga clothing. The company is basically trying to emulate Lululemon where they want to offer comfort, convenience, style, and proper fitting for yoga classes. There is nothing "forward thinking" about this brand per se, but they do have their own chain of stores that may make it easier for some folks to find in their area.
Pros – Nice design and good fit with a multitude of styles. Comes with a pocket that makes it easier to carry stuff to class. Easy to go out right after yoga class!
Cons – The price is the same as Lululemon and the other more "original" yoga clothing companies so unless you really like a specific style, you might as well spend the same money with the other companies.
Where To Find Them?
Since they are owned by the Gap and are not an independent yoga clothing company, you can only purchase them online or at their store:
To browse their current season and designs, click here
Or, to find a store near you use this link.
Prana Yoga Pants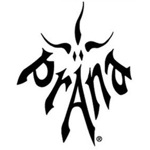 Prana began as an outdoor camping and hiking Apparel Company. Since many of their customers also practiced yoga as part of their healthy and natural lifestyle, Prana moved into the yoga clothing business and began making their style of Prana yoga pants. The company is a premier "green" company where most of their clothese are made with natural and sustainable fibers.
Pros – Prana yoga pants and clothing offers high quality cuts and designs that are meant to fit the yoga and outdoor enthusiast. They are independently owned and true to the word about being a "green company"
Cons – Not as many styles and options as some of the other yoga wear companies.
Where To Find Them?
Fortunately you will have many physical and online options of where to find their clothing:
Stores near you – To find a store near you using your zip code use this link
Online stores – To find their official online partners use this link
Soffe Yoga Pants

Soffe is a newer and "untested" yoga clothing company that now offers yoga pants. While the company itself has been around since 1946, they just recently moved into the yoga apparel market. Of course, it is pretty obvious that they did this to hop on the bandwagon rather then offering anything original.
Pros – The main pro about Soffe yoga pants is that they are trying to make it more affordable (around $20) since most pants are close to $100
Cons – Not the greatest of designs and not a company that is truly dedicated to the yoga community and therefore the styles and fits will reflect this.
Where To Find Them?
You can view their limited style and offering by using this link
Zobha Yoga Pants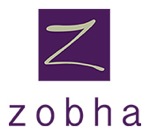 Zobha yoga pants and clothing brand was started by a Yoga Alliance certified yoga teacher by the name of Jamie Hanna. Her goal was to create an authentic line of yoga apparel that resonated with the yoga community. Being a yogi herself, she knew what to look for in fabrics, cuts, and designs. While Zobha is not as well known as some of the popular brands, they do produce a quality line of products.
Pros – Since Zobha yoga pants are designed by a registered yoga teacher, the fits and cuts are spot on.
Cons – Not as many styles to choose from
Where to Find Them?
You can browse their current styles and designs by using this link
You can find a retailer near you by using this link
Or you can shop online at ActiveWearUSA or Altrec
be present Yoga Pants

be present yoga pants are made for yogis by yogis. This is one of the true yoga clothing and apparel brands that came from the need of developing quality and stylish clothing for yoga students. Their styles and cuts are simple but they do the trick.
Pros – be present yoga pants are known for great fits and "Earthy" styles. Fellow yoga enthusiasts independently own them and therefore your money from purchases goes back into the community and Main Street instead Of Wall Street.
Cons – They are not as chic and contemporary as Lululemon or Lucy if this is important to you. Also, there are not as many styles to choose from as some of the other brands offer.
Where To Find Them?
You can brose their current catalog of yoga pants by using this link
You can shop online at Vickerey or on Amazon
ALO Yoga Pants

ALO (Air Land Ocean) yoga pants are newer to the market and have yet to go through the rigorous tests as some of the other brands listed here. Their approach to yoga clothing manufacturing is similar to Patagonia in that they used lots of recycled materials. Their style is very chic and urban and are for those students looking for a more urban and modern approach to their yoga pants.
Pros – Great design and very affordable averaging around $60 a pair which is less then the $80 – $100 of other brands.
Cons – None so far since they are new to the scene and the word is still out on how good the quality is in a yoga class.
Where to Find Them?
You can shop online at their store at ALOSport.com
Lole Yoga Pants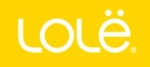 Lole is an active wear company based in Montreal who also recently jumped into the yoga pants bandwagon. Their approach is very modern, clean, and organic and definitely for girls ages 18 – 32. While mature women will still appreciate their design and aesthetic, you will quickly see that their brand philosophy gears more towards younger yoga students.
Pros – Simple and clean design
Cons – Not a large selection of yoga pants to choose from
Where to Find Them?
You can view their latest style of yoga pants by using this link If you scroll to the bottom right hand side they also offer a store locator by zip code.
Or, you can also check out one of their online retail partners Backcountry
Tonic Yoga Pants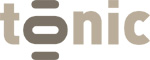 Tonic yoga pants is another yoga clothing brand that was born out of the West Coast "healthy lifestyle" movement. Starting in 2002, their goal is to create an urban and modern approach to women's active wear.
Pros – Simple and clean
Cons – Very small collection
Where to Find Them?
Check out ActiveWearUSA
Mens Yoga Pants
It is a pretty sad state of affairs that men have such a small selection of mens yoga pants to choose from. But we did our best to search the web to see what we could come up with and here are some links for you guys out there looking for yoga pants:
Prana – We would recommend you start with Prana since they are a unisex clothing company and have quite a large selection of "active" pants for men. They may not necessarily say yoga pants for men, but you can still use them for class. Here is a link to their mens sport bottoms page.
Vickery – There offer a great selection of mens yoga pants and you can browse their collection by using this link.
Foldover Yoga Pants
Many people have asked us what are Foldover yoga pants and these are basically the type of pants where you can "foldover" the waistline so that you can adjust the length if needed. If you have ever seen some of the Juicy Couture pants then you are aware of these. Many brands carry this style and you just need to ask them which line offers it.
Plus Size Yoga Pants
More brands are now starting to realize that not all women who do yoga have a slim body. So now more brands are catering to thicker girls and offering plus size yoga pants as part of their apparel line. Similar to the foldover yoga pants, you just need to ask a store or brand if they now carry this.
Tall Yoga Pants
Similar to the plus size yoga pants, yoga clothing companies are now starting to adjust their cuts and designs to fit people with different body types. And of course, there are those of us who have longer torsos and therefore need tall yoga pants. Once again, you just need to ask the store or brand if they offer this style of design and they will quickly point you in the right direction.
Well, this about sums up our report on yoga pants for now. Please check back later as we continue to update this page. And, if you are ever interested in becoming a yoga teacher, then check out the complete guide to yoga teacher training page.
Are you interested in becoming a yoga teacher? Then visit our Yoga School Directory to find the right teacher training. Or, visit our Yoga Retreats page to explore beautiful yoga vacations from around the world.