Yoga Teacher Directory
Choosing the right yoga teacher training is not just about the program, but the teacher as well. Your instructor will also be a mentor guiding you along the path of deepening your practice. The following are a list of yoga instructors who are the lead teachers of their schools yoga teacher training. If you are interested in taking one of their programs, you can now learn a little more about them.
——————————————————————————————————————————————————————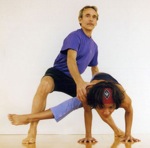 Doug Swenson – Sadhana Yoga Chi
As the director of Sadhana Yoga Chi, Doug has been one of the pioneers of yoga here in the US. Teaching his infamous brother Dave Swenson when they were teenagers, for the past 28 years Doug has been guiding his students to truly understand the power of yoga and teaching them how to share it with the rest of the world. His Yoga Alliance accredited school is located in Lake Tahoe CA where he offers both 200hr and 500r teacher trainings in Ashtanga, Vinyasa, Yin, Restorative, and Power Yoga.
To learn more visit Doug Swenson
——————————————————————————————————————————————————————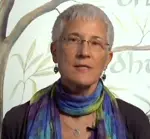 Sue Hopkins – Etowah Valley Yoga
Sue has been teaching in Cartersville, GA and the surrounding communities since January 1999.  In May 2002 she opened Etowah Valley Yoga studio in Cartersville, GA.  In 2007 both her 200-Hour and 500-Hour Teacher Training programs were established and approved by the Yoga Alliance.  Trained in the Iyengar tradition, she also had a special interest in the therapeutic application of yoga and in 2007 completed an additional 1,000 hours of training becoming a Professional Yoga Therapist.
To learn more about her visit Susan Hopkins
——————————————————————————————————————————————————————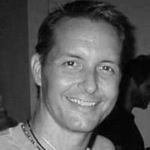 Daren Friesen – Moksha Yoga
Daren is the director and founder of Moksha Yoga Center in Chicago which is the largest yoga center in the Midwest. An enthusiastic student and passionate teacher, his challenging style of vinyasa flow incorporates asana, pranayama, mudras, bandhas, and kriyas. Having studied with renowned teachers in the states and masters and gurus in India, Daren encourages students to use traditional elements and techniques to overcome the pull of opposites (duality) and to develop one-pointed attention. Moksha Yoga is accredited with the Yoga Alliance and offers both 200hr and 500hr programs.
To learn more about him visit Daren Friesen
——————————————————————————————————————————————————————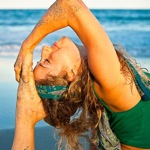 Dashama – Pranashama Yoga Institute
Creator of Pranashama Yoga Institute, Dashama is an innovator in the field of Yoga and Mind, Body, Spiritual Fitness. She has worked with Sony Motion Picture Studios, Waldorf Astoria Resorts, Clinton Global Initiatives amongst other world known brands. She has created numerous programs, videos, DVDs, & books to spread the healing, blessings of prevention through yoga and healthy lifestyle. The Pranashama Yoga Institute is accredited with the Yoga Alliance and offers various  200hr and 500hr yoga teacher training programs in Bali, Miami, the UK & other locations worldwide.
To learn more about her visit Dashama
——————————————————————————————————————————————————————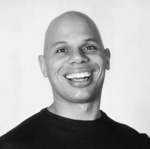 Rolf Gates
Rolf Gates, author of the acclaimed book on yogic philosophy Meditations from the Mat: Daily Reflections on the Path of Yoga conducts Vinyasa Intensives and 200/500 Teacher Trainings throughout the US and abroad.  Rolf and his work have been featured in numerous magazines to include Yoga Journal, Natural Health and People Magazine and as one of Travel and Leisures' Top 25 Yoga Studios Around the World. He offers both 200hr and 500hr teacher trainings at studios across the country as well as an online yoga teacher training program.
To learn more about him visit Rolf Gates
——————————————————————————————————————————————————————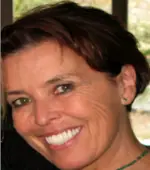 Vidya Jacqueline Heisel – Frog Lotus Yoga
Vidya has been joyfully studying, practicing and teaching Yoga since 1975. She is an inspiring master teacher, with a deep experiential knowledge of Yogic philosophy and meditation, having spent many years in ashrams in India and in the USA. Vidya has developed a unique style of Vinyasa Flow Yoga, which skillfully and seamlessly weaves together her understanding of Iyengar, Ashtanga, Kundalini and Forrest Yoga into a joyful and intelligent practice. As the Director of Frog Lotus Yoga International Yoga Teacher Training Programs, she leads both 200hr and 500hr Yoga Alliance accredited teacher trainings in Bali, Costa Rica, Spain, Canada, Thailand, and in the US.
To learn more about her please visit Vidya Jacqueline Heisel
——————————————————————————————————————————————————————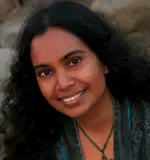 Chitra Sukhu – New Age Kids
Chitra Sukhu grew up in the many Sivananda Ashrams scattered around the world and is an experienced Yoga teacher, registered with The Yoga Alliance at the E-RYT 500 level. She has a Diploma in Ayurvedic Sciences from Kerala Ayurveda.  She teaches and leads many Retreats around the world for adults and children. She has "birthed" the organization, New Age Kids Inc. – a sincere effort to generate well-balanced individuals with a Sense of Self, from an early age where she offers Youth Yoga Teacher Training programs for those ages 16 – 21.
To learn more about her please visit Chitra Sukhu
——————————————————————————————————————————————————————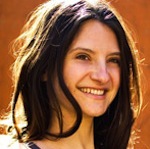 Cori Martinez – Asha Yoga
To those of you thinking of pursuing a yoga teacher training/advanced studies course but aren't sure if you're advanced enough, enlightened enough, happy enough, kind enough, _____ enough (fill in the blank): you don't have to be anything enough. Because you already are. Cori Martinez is known for her ability to present in-depth knowledge with heart, humor, and love. Her training/advanced studies program is open to all sincere and interested students, whether you intend to teach or you just wish to deepen your practice. Asha Yoga provides Yoga Alliance accredited 200hr teacher training in Sacramento CA.
To learn more about her visit Cori Martinez
——————————————————————————————————————————————————————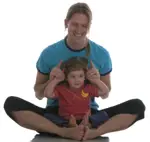 Gopala Amir Yaffa – Rainbow Kids Yoga
Gopala has been teaching Yoga for children and adults, as well as meditation and Yoga philosophy, since 1995. He was a monk in the Sivananda Yoga Centers in Israel and the Bahamas for ten years, from 1994-2004. In addition to his Yoga certifications, Gopala is also an ordained Interfaith minister, a Reiki Master, and he's also certified in Thai Yoga Massage. He has studied healing through Tibetan bowls, as well as Acro Yoga and Circus Yoga. His school Rainbow Kids Yoga offers Yoga Alliance accredited teacher training programs all over the world for individuals interested in teaching yoga to children.
To learn more about him please visit Gopala Amir Yaffa
——————————————————————————————————————————————————————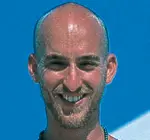 Fred Busch Yoga
Yoga Master Fred Busch is a dedicated practitioner who first reached international acclaim with the publishing of his holistic health-care book, A Clear and Definite Path.  Since his arrival into the healing arts, he has developed a transformative system and specific style of that inspires and invigorates each student. Twenty years of meditation and yoga practice have culminated in Fred Busch's Healing Sequences, an expression of Yoga that creates a healing environment for students with injuries or individual requirements. He offers both 200hr and 500hr Yoga Alliance accredited Hot and Power Yoga teacher trainings in Miami, New York, London, and South America.
To learn more about him please visit Fred Busch
——————————————————————————————————————————————————————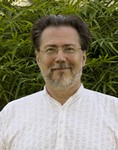 Swami Vivekananda Saraswati – Agama Yoga
Born in 1962, Swami Vivekananda Saraswati is the brilliant exponent of a unique and modern trend of thinking in Yoga. Educated as an electrical engineer, he is a passionate and dedicated teacher of the true, ancient lines of Indian and Tibetan Yoga, rapidly becoming lost in today's "spiritual marketplace." Although he does not deviate in spirit from the traditional teachings of ancient masters, he has found the resources to present spirituality not as something dogmatic and dead, but as a living science, based on common sense and joy, which at the same time fulfills the fundamental quest of man. Located in exotic Thailand, his school offers 200hr and 500hr Yoga Alliance accredited teacher trainings.
To learn more about him please visit Swami Vivekananda Saraswati
——————————————————————————————————————————————————————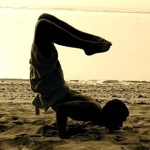 Konstantin Miachin – Vikasa Yoga
Konstantin Miachin (RYT-500, E-RYT 200) is the founder of Vikasa Yoga in Koh Samui, Thailand. Kosta's six years of worldly experience have led to deeper understanding of yoga as a personal journey and spiritual evolution. On his journey he trekked through the Himalayan mountains, meditated with the Burmese monks, trained in a Muay Thai Boxing camp, got lost in the jungles of Laos, was tattooed by the master monk in North-East Thailand, practiced yoga everywhere, and found his true passion here in Koh Samui, Thailand. He currently offers a 200hr Yoga Alliance accredited teacher training in Thailand where students are encouraged to get away and explore the true magic of becoming a yoga teacher.
To learn more about him please visit Konstantin Miachin
——————————————————————————————————————————————————————

Jill Sockman – blue lotus yoga
Jill Sockman is the founder of blue lotus and director of the blue lotus yoga teacher training programs. With grace and compassion she holds the space for her students to uncover a new way of being in their bodies and in the world, to uncover for themselves what may have been lost along the way: strength of will, flexibility of character, clarity of mind, and contentment of heart. Jill has been student of meditation and yoga since the early 1990s, and she attained RYT status in 2000 and E-RYT in 2006. Her school currently offers 200hr and 500hr Yoga Alliance accredited teacher trainings in Raleigh NC, USA.
To learn more about her visit Jill Sockman
——————————————————————————————————————————————————————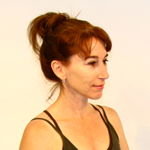 Rachel Hull – Shakti Spirit Yoga
Yoga has been at the heart of Rachel Hull's life for 25 years. It all started with prenatal Iyengar Yoga when she was pregnant with her son Dylan, evolving to the present as Founder and Director of Shakti Spirit Yoga and Ayurveda based in Ubud, Bali. She is registered with Yoga Alliance as an Experienced Registered Yoga Teacher – ERYT 500, and is a member of the International Association of Yoga Therapists. Combining years of practice and influences from Iyengar, Vinyasa Flow Yoga, Ashtanga Vinyasa Yoga, Satyananda Yoga, Organic Movement, and more recently Viniyoga and Svastha Yoga, she has created her own approach, integrating the principles of Ayurveda – she is a trained Ayurveda Lifestyle Consultant – with attention to ongoing health, safety and the traditions of Hatha Yoga. Her Teacher Trainings, Workshops, Retreats and Classes are lovingly crafted and often transformative. For Rachel, yoga is a living and breathing organism – always changing, always growing. She invites you to join her in the journey.
To learn more about her please visit Rachel Hull
——————————————————————————————————————————————————————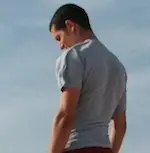 Ricardo – It's Yoga Thailand
Ricardo studied and practiced Yoga with some of the most influential teachers in Venezuela which encouraged him to become a yoga teacher. For 3 years, he taught yoga in different studios, to beginners and advanced level students, as well as children between the ages of 5 and 8, developing a strong foundation as a teacher and as a practicioner in the styles of Vinyasa flow, Ashtanga Vinyasa. In 2010 he traveled to San Francisco and took part in a Yoga teacher training with Larry Schultz, founder of It's Yoga, to deepen his practice and improve his teaching skills.
To learn more about him please visit Ricardo @ Its Yoga Thailand
——————————————————————————————————————————————————————

Sharyn Galindo – North Shore Yoga
Sharyn Galindo spends her days dividing her time as wife, mother of two boys, yoga practitioner, studio owner and director of North Shore Yoga in the Chicago area, with two locations in Northfiled and Evanston, Illinois. She began her yoga studies in the late 1990's, and has completed numerous teacher training courses specializing in Ashtanga and Vinyasa systems. She has been to Mysore, India to study with the late Sri. K. Pattabhi Jois at the Ashtanga Yoga Research Institute but spends most of her available travel time visitng Thailand to study with Paul Dallaghan at Samahita Yoga Thailand, who she considers to be her primary teacher.
To learn more about her please visit Sharyn Galindo
***Please check back soon as we are in the process of updating this page.