A Complete Guide To Yoga Teacher Training
Interested in taking your practice to the next level by enrolling in a yoga teacher training and certification program? If you are like most students, you have been practicing yoga for a while and are now wondering if you should take the plunge of becoming a yoga teacher. Or, you have taken an introductory 200-hour teacher training and are ready to advance to your 500-hour series.  Whether you are just starting out or deepening your existing practice, our site will offer everything you need to know about how to become an instructor.
On our site you will find:
1. A directory of schools offering certification programs in the US and all over the world.
2. Tips on what to look for in a yoga school.
3. Insight on what to expect from your teacher training experience.
4. Business and marketing advice on how to launch and build your career as an instructor.
5. Wisdom from veteran teachers on what it takes to teach effectively.
6. Financial aid and scholarship programs being offered.
7. Tips on teaching methodologies.
8. Industry trends and news.
9. + much more!
But before you take a yoga teacher training, we highly suggest you read this book
Yoga Teacher Training Schools
If you are looking for the perfect school to take your teacher training with, then we work with some of the top schools from around the world that offer everything from 100-hour, 200-hour, 300-hour, 500-hour, and immersion programs that range from Vinyasa, Hatha, Power, Ashtanga, Kundalini, Kids, Yin, Restorative, Prenatal, Hot, Bhakti, and of course many blends and fusion styles. Some of the courses being offered include: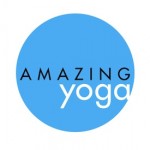 Amazing Yoga – Power Vinyasa Yoga Teacher Training with Amazing Yoga is an incredible opportunity to learn how to facilitate transformation—physical, mental, and spiritual.  You will leave the training radiating and filled with confidence and joy.  Whether you aspire to teach, are an experienced teacher or simply want to deepen your practice, this training will empower you. Our trainings are held in exotic locations such as Tulum, Mexico and Costa Rica.  Get ready for a full immersion into yoga at the most peaceful and magical places you can imagine. Use this link to learn more about Amazing Yoga
We have a directory of over 1200 schools from around the world and we offer a custom search program where we can match you with the right school. If you would like us to help you find the right school, click here.
History Of Becoming A Yoga Instructor
Yoga has a rich history that goes back thousands of years (no one really knows exactly when) and started in India. In the classical sense, yoga started off as personal spiritual practice that culminated meditation, breathing (pranayama), diet, and physical exercise (asanas.) When you link this all together, you get a practice called yoga. The idea behind a yoga teacher training course is the art of passing down this knowledge to the next generation. In India it was (and still is) quite common for everyone to have a guru. A guru is a teacher and someone who shares with you their path of enlightenment. As many people were becoming much healthier and stronger due to yoga, it became more popular. Yoga is very common in India and everyone does it the same way that most in China do Qi Gong or Tai Chi.
In the mid 60's here in the US, gurus started to come over from India and was made a household name by people such as the Beatles (although some gurus were already here in the US as early as the 1900's) Once people such as the Beatles started talking about gurus and meditation, then people started to practice more forms of alternative healing and physical practices such as yoga. Because of the stress induced lifestyle here in the US, yoga started to take off as people became more open to it. Once this happened, yoga studios started to pop up and the community needed to establish a way of teaching the next generation of teachers. Hence, yoga teacher training was born. It should be noted that for some time the term itself was not even used in India as their approach to passing along this information was more about dedicating your life to a spiritual practice and your guru. For them, this was called becoming a Yogi.
Setting Standards For Teachers & Schools
In the 1990's, yoga was slowly but surely starting to grow in popularity. More yoga schools were opening and more teachers were needed. At that time there were no standards or regulations set up for certification courses. Most teachers at that time went to India to study with a guru and then brought back their learning's here to the US. But as more teachers were needed and could not afford to go to India to study, yoga schools decided to establish their own form of yoga teacher training based upon what they had learned from their teachers in India and others in the US. In the mid 1990's two groups called Unity in Yoga and Ad Hoc Yoga Alliance were producing conferences and events around yoga. These two organizations noticed that yoga was growing in popularity but that there were no set standards for the community or teacher training programs.
In 1999 the two groups decided to come together and form the Yoga Alliance. Their mission is to establish a set of regulations and standards that the community can adhere to (note that all schools only join voluntarily and that not all schools are registered with them.) These sets of standards help keep a system of checks and balances in place so that yoga teacher certification schools have to abide by certain guidelines that help ensure the overall quality and integrity of the practice. This is why you may see symbols such as:
1. RYT: Registered Yoga Teacher
2. E-RYT: Experience Registered Yoga Teacher
3. RYS: Registered Yoga School
Should you decide to become an instructor and take a yoga certification program, one of the decisions you will need to make is if you want to study with a school that offers a Yoga Alliance Teacher Training program or one that acts independently. If you choose to study with one that is not registered with YA, make sure you do some research to see which yoga studios still allow you to teach without a Yoga Alliance registration. Many do and it is not necessary to join their group. In fact, many veteran teachers are allowing their memberships to lapse with the YA because they feel the organization does not do much for them.
Choosing the Right Yoga Teacher Training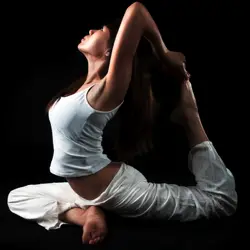 There are many factors that one should consider before taking a yoga teacher training. Most students who practice yoga think that there is not much difference in most of the certification programs out there and this is not the case at all. Many yoga schools come from different perspectives and approaches when it comes to yoga teacher training. One thing you may notice is that some yoga schools take their course very seriously while others look at it as a more relaxed approach to deepening your own personal practice. So you will need to consider what your intention is for signing up. Another thing you are going to need to consider include the style of yoga you study as this can impact your future in yoga should you decide to teach professionally. Before you take your instructor training, make sure you set a clear intention as to what you want to accomplish both on the short term and long term basis.
What To Expect From A Yoga Teacher Training
Since many yoga certification programs vary, what you might expect from each one varies as well. But one thing is for sure, you will be challenged on all levels (physically, emotionally, and spiritually) Like any school course, it is bound to reflect back to you any weaknesses or shortcomings you may have. Taking a this type of program is going to bring up many issues you might have tucked away and will now be forced to look at. One of the main things you will need to face is the fear of public speaking. Most students forget that becoming a yoga instructor means you will need to stand up in front of small and large crowds and speak and lead the classroom. So if you have any issues with public speaking, this is going to be a great opportunity for you to overcome this.
Another thing you can expect from your program is learning more about anatomy. Since in many ways you will now become a form of health practitioner and students will be handing over their bodies to you, you will be required to learn and understand the human body and how it functions. Remember, becoming a yoga teacher is not just about teaching people poses, its about teaching them how to live healthier lives and you will need to learn as much as you can about true health.
Didn't find the right school? We have a database of over 1200 yoga schools and growing. Visit this page to perform a custom search and we will help you find the right school. An actual live person will help you!
Also, make sure you read this book before you take a yoga teacher training.