Greece Yoga Teacher Training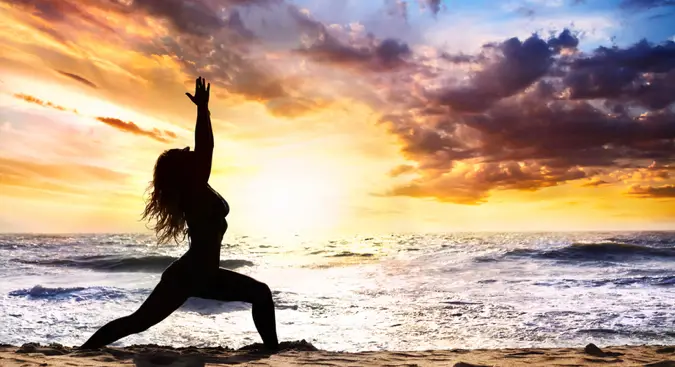 A Guide To Yoga Instructor Training & Certification In Greece
Interested in taking a yoga teacher training in Greece? With its lush landscape and rich history, this European region is a great place to delve deep into ones yogic studies and deepen their practice. The following is a profile of an upcoming yoga certification program in Greece.
Caroline Klebl Greece Yoga Teacher Training
September 3rd – 29th, 2012
Join us in Greece close to the sea for an Ashtanga Yoga Teacher Training Retreat.
200 & 500 hour Yoga Teacher Certification
Immerse deeply in the Ashtanga Yoga practice in this teacher training intensive with Caroline Klebl. Her yoga teacher training program meets the 200 & 500 hour international Certification standards of the Yoga Alliance.
Caroline Klebl offers a comprehensive Yoga Teacher Training program to yoga teachers, aspiring teachers and yoga practitioners. Her teacher training combines the high standards of practice, required by the Ashtanga Vinyasa System with the development of teaching skills, which are necessary to introduce students to Yoga practice safely and effectively.
An Ashtanga Yoga Teacher Training Manual will be supplied to each participant. To those who attend all scheduled classes, a 200 hour Yoga Teacher Training Certificate will be issued, at the end of the course. Returning students and those who have already completed a 200 hour Yoga Teacher Training will receive a 200 hour Advanced Training Certificate, towards 500 hour Certification.
Topics Include:
Practice of the postures of the Primary Series
The principles of Vinyasa, Bandhas, Drishti and Ujjayi Pranayama
Adjustments and Teaching Techniques
Assisting and supervised teaching
The Anatomy of the postures of the Primary Series
Introduction to Ayurveda
Meditation instruction
The Chanting and Philosophy of Patanjali's Yoga Sutras
Six Day a week Teacher Training Schedule:
Ashtanga Yoga (Mysore Style or Led): 6:30am-9am
Adjustments/Teaching Techniques: 10:00am-12:30pm
Anatomy, Ayurveda & Philosophy: 3pm-5:30pm
Retreat Location:
This course will take place in Greece on the island of Amorgos at the Aegialis Hotel and Spa. Aegialis Hotel is a luxurious spa resort with traditional architecture and modern facilities. All rooms have fantastic sea views from their private balconies. Gourmet meals will be served at the Ambrosia Gallery Restaurant. There is an olympic-size sea water outdoor pool with an incredible view of the bay.
Mention Yoga Training Guide to receive a $100 discount
To learn more visit Source Of Yoga
Please check back as we continue to update this page on yoga teacher training in Greece. Or make sure to friend us on Facebook where we will post more announcements.