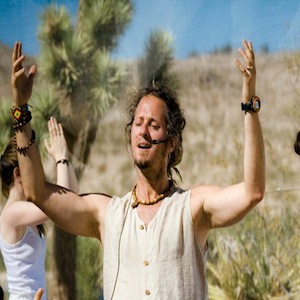 Govindas of Bhakti Yoga Shala Offers Yoga Training Guidance
Govindas is the director of Bhakti Yoga Shala in Santa Monica, CA where they teach Bhakti Vinyasa Yoga: a Vinyasa with an emphasis on bhakti- the path of love and devotion. With his partner Radha, they offer kirtan concerts and donation based yoga. Govindas has been teaching Yoga since 1998 and was kind enough to share his insights on how to become a yoga teacher.
What inspired you to become a yoga teacher?
I chose to become a yoga teacher because of my absolute love for yoga as a healing and devotional practice. And mostly my desire to serve. To do what I can to uplift the vibration of this planet.  To make the world a better place is why I chose to become a yoga teacher.
Who did you do your yoga teacher training with?
I took my first yoga teacher training with Yogi Hari in Ft. Laurderdale Florida. My second yoga training was with Bryan Kest who is absolutely amazing and am so grateful to have had the opportunity to learn to teach yoga with him.
What did you love most about their yoga teacher training course?
In the first yoga teacher training with Yogi Hari, I love the connection to the traditional and authentic teachings of yoga. As well he brought the practice of kirtan into the teacher training too. In my second yoga certification program with Bryan Kest, I loved the opportunity to just be close to such an amazing yogi, someone that has been incredibly successful teaching yoga.  I learned so much from him just by observing him and the listening to the stories he shared his personal experience as a yoga teacher. I am truly blessed to been able to take my yoga teacher training with Bryan.
What was your biggest challenge in becoming a yoga teacher?
My biggest challenge in becoming a yoga teacher was learning how to work with the shift in energy within my own body.  When we start teaching many yoga classes a week, we are giving out a lot of energy and holding the sacred space of transformation for others.  This takes a tremendous amount of energy and if we are not careful it can drain us. So we have to find ways to replenish, and give back to ourselves so we can continue to give to others.  Walks in the mountains, naps during the day, surfing, Ayurveda, Bhakti based practices like singing kirtan.  These are some of the things that I use to refill my cup so I can continue to give as a yoga teacher.
What has been your biggest challenge in continuing your craft as a yoga teacher?
Now that I own my own yoga studio, teach ten classes a week, have a seventh month old baby, the biggest challenge is finding the time to do my own yoga practice.  It is very important though because this is where I find inspiration so I can continue to give back to the yoga community. As mentioned above, as a yoga teacher it is our responsibility to continue to fill our cup so we can give. We tend to forget this with all the "doing" As yoga students we were always filling our cup. Then we become so excited to learn to teach yoga and for many of us we forget that space as a student.
Is there any advice you would give a new yoga student who wants to become a yoga teacher?
For anyone who wants to become a yoga teacher and is interested in taking a yoga teacher training program, one thing I want to suggest is to give absolute commitment and devotion to your practice. Start a regular meditation practice.  Read Read Read.  There is so much knowledge that is available. If you have the opportunity, go to India to feel the essence of where this great tradition of yoga comes from. And if you have the money, I highly recommend taking a yoga training program there as it is completely different from what you will experience here in the states.
Do you have anything exciting coming up that you would like to tell our community?
The next Bhakti Yoga Shala yoga teacher training that I will be leading starts April 2.  As well I will be teaching and singing with my wife Radha at Bhaktifest April 15-17 in Joshua Tree.  Hari Om!
We'd like to take this time to thank Govindas for his insight and inspiration and we hope he has offered you something to nibble on as you walk your path of becoming a yoga teacher. Govindas is a great reminder of how truly blessed we are to offer this as a service to the community.
——————————————————————————————————————————————————————————————–
Useful Links
Yoga Teacher Training Schools – Are you interested in becoming a yoga teacher and taking a yoga teacher training? Then check out our list of schools from around the world offering yoga certification programs.
Yoga Teacher Training Scholarship – Learn more about our scholarship program where we offer one lucky student the opportunity to win a free yoga teacher training.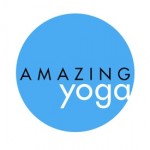 Amazing Yoga – Power Vinyasa Yoga Teacher Training with Amazing Yoga is an incredible opportunity to learn how to facilitate transformation—physical, mental, and spiritual.  You will leave the training radiating and filled with confidence and joy.  Whether you aspire to teach, are an experienced teacher or simply want to deepen your practice, this training will empower you. Our trainings are held in exotic locations such as Tulum, Mexico and Costa Rica.  Get ready for a full immersion into yoga at the most peaceful and magical places you can imagine. Click here to learn more about Amazing Yoga Teacher Training
Make sure to friend us on Facebook or follow us on Twitter to stay up to date with new articles offering guidance on how to teach yoga.
Are you interested in becoming a yoga teacher? Then visit our Yoga School Directory to find the right teacher training. Or, visit our Yoga Retreats page to explore beautiful yoga vacations from around the world.