Setting Standards And Regulations For Yoga Teacher Training
Currently in the city of Toronto there are discussions and debates taking place as to whether or how Yoga teacher training should be standardized and regulated. The concern is that since almost anyone can produce a yoga certification program that almost anyone can become a yoga instructor. The discussion is being headed by the yoga Community of Toronto in a series of town hall meetings and one of the discussion points is on whether they should call them "teacher trainings" or just extended education. Another concern is the "westernization" of Yoga and how the west is losing sight of yoga's spiritual roots. In India most "Yogi's" would go through years of extensive yoga training and discipline. So the question: is a 200-hour yoga teacher training really enough for someone to call themselves a yoga teacher and lead a classroom? Many of the newer Yoga teachers of the community came and suggested that they did not feel well equipped to teach yoga in many certain situations because their 200-hour yoga teacher training did not cover enough for them to feel confident to teach in many circumstances. Many students felt lost and as though they were letting students down because they could not attend to all their needs and felt ill equipped to teach. Should new yoga teacher training regulations and standards be set? Should a 500-hour teacher training program be the minimum?
New York Yoga Teacher Training Regulations Bill
In April of 2009, the yoga community went into a state of panic when the state of New York tried to chime in on the yoga teacher training industry by trying to impose its own standards and regulations. Not only were the regulations and issues being addressed not relevant to yoga schools and yoga certification programs, the fees were astronomical. It was said that the state of New York was looking to regulate yoga schools because they are teaching a vocation while most in the industry argued that yoga teacher training programs was more about personal education rather then vocation. After some back and forth and everyone in a state of panic, on May 14 at the Yoga Journal conference in New York City, a lawyer by the name of Len Easter addressed the letter and suggested that yoga schools not ignore it and get involved. Most schools at the time were playing the "ignorance" card and this was not a good way to approach it as the fines would be quite steep. After many yoga schools banning together and fighting this, on June 2 the Manhattan Senator Eric Sheiderman introduced another bill that exempted yoga teacher training programs from being regulated and said they did not need any form of licensing requirements. Yoga teacher training in the state of New York was now viewed as "instruction schools" and was thrown in with other programs such as dancing, painting, music, poetry, religion, sculpting, languages, reading comprehension, and other forms of personal development. On July 31, the new bill (S.5701-A of 2009) was voted in and passed to include both yoga teacher training and martial arts as exempted subjects. Here is the link to read the full report on Yoga Regulations in New York.
So what is the point of all this?
That unless the yoga community ban together and create some form of organized way of regulating itself, it leaves the door wide open for the state to try and come in and regulate yoga teacher training programs. While the Yoga Alliance is a form of organization that supports the yoga community, it does not intend nor have the resources to take something like this on. Many in the community have argued that this is something that the Yoga Alliance should handle but as of the date of this writing, YA is not in the "policing" business.
Yoga Teacher Training Police
Another concern is on who is granting studios the right to offer a yoga certification program and who will regulate this? In the US there is Yoga Alliance. But it seems in Canada they do not have any governing body so to speak. Lots of important questions were raised and the big issue is that of course a lot of studios depend on their yoga teacher training program as a source of revenue. Their fear is that if there is too much regulation they will lose students and then business.
Finding A Balance With Yoga Teacher Training
While many feel that yoga teacher training should not be regulated or watched over like some form of policing, others feel there is a lot to be gained by approaching yoga certification with some form of system based guidelines. If too many yoga schools can just offer anyone the opportunity to become a yoga teacher, then the industry as a whole loses its value in that the quality of teachers is weakened and the yoga industry as whole is not taken as seriously. On the other hand, if yoga teacher training programs are watched over with too much red tape such as the issue that was taking place with the government and the state of New York, many yoga schools will be forced to shut down as their source of revenue is diminished. So is there a happy medium?
Yoga Philosophy Put Into Action
Lets face it, the yoga community is one that prides itself on integrity and unity. If the yoga teacher training industry is going to truly evolve and become stronger, it is going to have to "walk the talk" and put its love, intention, and dharma into practice. If the yoga community wants to keep the government out of its way and allow them to roam freely, people in the yoga community will have to unite and work together to truly strengthen yoga and the yoga teacher training industry.
While this discussion is ongoing, here is a video of one of the town hall meetings in Toronto discussing the yoga teacher training standardization. This is an important step in the democracy process of yoga and we encourage everyone to participate as you have a stake in this as well!
The Debate on Yoga Teacher Training Standardization from Toronto Body Mind on Vimeo.
——————————————————————————————————————————————————————————————–
Useful Links
Yoga Teacher Training Schools – Are you interested in becoming a yoga teacher and taking a yoga teacher training? Then check out our list of schools from around the world offering yoga certification programs.
Yoga Teacher Training Scholarship – Learn more about our scholarship program where we offer one lucky student the opportunity to win a free yoga teacher training.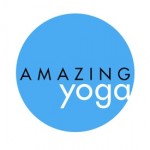 Amazing Yoga – Power Vinyasa Yoga Teacher Training with Amazing Yoga is an incredible opportunity to learn how to facilitate transformation—physical, mental, and spiritual.  You will leave the training radiating and filled with confidence and joy.  Whether you aspire to teach, are an experienced teacher or simply want to deepen your practice, this training will empower you. Our trainings are held in exotic locations such as Tulum, Mexico and Costa Rica.  Get ready for a full immersion into yoga at the most peaceful and magical places you can imagine. Click here to learn more about Amazing Yoga Teacher Training
Make sure to friend us on Facebook or follow us on Twitter to stay up to date with new articles offering guidance on how to teach yoga.
Are you interested in becoming a yoga teacher? Then visit our Yoga School Directory to find the right teacher training. Or, visit our Yoga Retreats page to explore beautiful yoga vacations from around the world.