Are There Any Options For Yoga Teacher Training Financial Aid or Scholarships?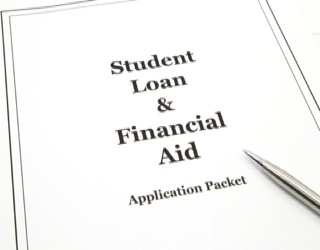 Are you looking for yoga teacher training financial aid or scholarships? Lets face it, for most of us yoga is a labor of love and with some teacher trainings costing upwards of $10,000, it can be tough for many of us to be able to afford this type of schooling. Unfortunately (and fortunately), most states will not offer much assistance when it comes to financial aid and scholarships because the state does not view yoga teacher trainings as a vocation.
Yoga Teacher Training Vocation Law
As many people within the yoga community are aware of, the states were trying to step in and impose laws and regulations when it came to yoga teacher trainings. This sent the yoga studio community in the US in an uproar because there were many fees associated with this and it would have put many schools out of business as they could not afford these costs. However, the studios fought back and in most states, they repealed these bills and are now no longer forcing yoga schools to abide by state laws. The upside to this is that it allows the yoga community to continue with yoga teacher trainings as they see fit. The downside is that because the state now has a hands off policy (in most areas so far), they cannot be expected to offer financial aid assistance to yoga students. So its a bit of a double edge sword because by the state not getting involved, it helps ease any regulation issues schools would face. And the down side is that the state won't offer any support in most cases.
Now, there are some schools out there that are state regulated "healing" type schools where some might start to offer yoga certification programs. And if they do, then they will be able to offer state assistance because there school is registered with the state. Should you find a school that is registered with the state, then you can try and apply for a student loan here www.studentloans.gov You can also look into the Free Application for Federal Student Aid (FAFSA) as this will determine if you are eligible to enroll. You can visit their site at www.fafsa.ed.gov You are going to need your most current tax return as they will need this to determine if you are eligible. Once again, these types of programs will only work if the school is registered with the state.
Yoga Teacher Training Scholarships
Some yoga schools are now offering partial or full scholarships for their certification programs. They might be issuing this through their own credit programs or might have a partnership with a credit issuer. So feel free to ask a school if they offer any type of scholarship program. Some schools are now even offering a partial work-trade program as well. This could be a nice opportunity since it will also provide you the chance to be in their studio on a regular basis and see how the business is run. This experience alone is worth its weight in gold because knowing how a studio is run is going to be very important should you decide to enter the yoga studio business. So definitely ask a school of they offer a work-trade program.
Are There Any Other Options?
We here at Yoga Training Guide really do want to support you along your path of becoming a yoga teacher and have been speaking with many schools and working hard on what we can do to make your yoga teacher training more affordable. We are currently working on a specific program right now where we will be offering either a partial or full scholarship program for an upcoming yoga teacher training. If you would like to learn more about this financial aid and scholarship program, please use the form below to send us your email and we will make sure to update you when this program goes live.
Make sure you have the subject read "yoga teacher training financial aid" and as soon as we get more information we will be sure to keep you updated.
——————————————————————————————————————————————————————————————–
Useful Links
Yoga Teacher Training Schools – Are you interested in becoming a yoga teacher and taking a yoga teacher training? Then check out our list of schools from around the world offering yoga certification programs.
Yoga Teacher Training Scholarship – Learn more about our scholarship program where we offer one lucky student the opportunity to win a free yoga teacher training.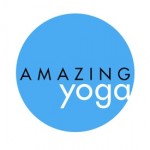 Amazing Yoga – Power Vinyasa Yoga Teacher Training with Amazing Yoga is an incredible opportunity to learn how to facilitate transformation—physical, mental, and spiritual.  You will leave the training radiating and filled with confidence and joy.  Whether you aspire to teach, are an experienced teacher or simply want to deepen your practice, this training will empower you. Our trainings are held in exotic locations such as Tulum, Mexico and Costa Rica.  Get ready for a full immersion into yoga at the most peaceful and magical places you can imagine. Click here to learn more about Amazing Yoga Teacher Training
Make sure to friend us on Facebook or follow us on Twitter to stay up to date with new articles offering guidance on how to teach yoga.
Are you interested in becoming a yoga teacher? Then visit our Yoga School Directory to find the right teacher training. Or, visit our Yoga Retreats page to explore beautiful yoga vacations from around the world.