What Is Yoga Teacher Burnout?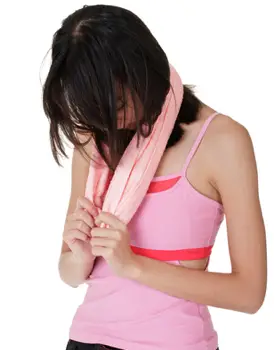 Simply put, yoga teacher burnout is when you reach a point in your teaching career where you just get burnt out and have nothing more to give. You feel less inspired and are therefore less inclined to want to teach yoga to others. You have overspent yourself by giving and giving and have forgotten how to be a good receiver. If you are seriously interested in becoming a yoga teacher and taking a yoga teacher training, then something you will need to be aware of is yoga teacher burnout.
What To Look Out For
One of the main challenges of yoga teacher burnout is that as a yoga teacher it is your job to always reflect a positive attitude towards everything in life, especially teaching yoga. When you walk into your yoga class, your students are looking to you to uplift and inspire them.  But what happens if you are having a bad day? Or, how will you remain positive and vibrant if you just wake up one day and are not "feeling it"? If you ask any teacher they will tell you that almost all of them go through it. It's important that any teacher remember to keep their cup filled so that they have something to offer their students. Giving and taking is a two way street and it is going to be your responsibility to keep your cup filled with juice. No one else will be there to remind you. If you are going to become a yoga teacher, here some basic tips on addressing yoga teacher burnout:
You are not perfect and that's ok!
Just know that if you really are going to become a yoga teacher, that it's ok if you have some bad days. Not every day is going to be exhilarating and juicy. Take it easy on yourself and be aware of self-inflicted expectations. One of the biggest traps that yoga teachers fall into is expectations and making themselves believe that they have to be perfect all the time. Just know you do not and that's ok. Ironically it's generally the yoga teacher that's harder on themselves then the actual students. Meaning they are projecting their own expectations on themselves and very little of it comes from an outside source.
Practice what you preach
The irony here is that as a yoga teacher, your role is to preach to your students how to live a healthy lifestyle and to stay in balance. Many teachers then forget to cultivate their own practice because they are so busy teaching. Remember that as you walk your path of becoming a yoga teacher, you are always a student as well. How is your yoga practice? What are you doing to keep yourself calm and centered? Ironically, most new yoga teachers wanted to learn to teach yoga because of the impact it had on their life. But as they continue down their yogi path as a new yoga teacher, they forget about their own practice. Make sure you are as much a student as you are a teacher otherwise you are bound to experience yoga teacher burnout.
Self Reflection
One of the great rewards of learning to teach yoga is that your class and business are going to be an instant mirror and reflection always teaching you about yourself. If you are experiencing yoga teacher burnout, then the most important question you need to ask yourself is, "What is this burnout trying to tell me?" If you are going to become a yoga teacher, you will need to be very honest with yourself and always ask good questions about what certain instances are there to teach you. Everything is a mirror reflecting back to you "how" you are doing things. Since we already know that "what" you are doing is something you love (teaching yoga), then we have to assume that it must be "how" you are doing it that could be causing the yoga teacher burnout. Maybe it's just as simple as taking some peaceful time for yourself. Maybe you have reached a plateau. Or maybe you are doing way too much. Either way, if you are going to learn to teach yoga you will see how quickly life reflects things back to you and will need to be on top of your game always being honest with yourself and asking the right questions.
Finding Balance
Like most yogis, your passion of yoga has led you to want to take a yoga certification program. You practice it every day; you talk to people about it; you live, eat, sleep, and breathe yoga because it absolutely consumes you. As much as this excitement can propel you to take a yoga training program, it can also drain you. Doing anything way too much (yes even yoga) can lead to yoga teacher burnout unless you find your balance. It's important that if you are going to take the plunge into a yoga teacher training, to remember that there is more to life then just yoga and to still enjoy other aspects of your life and have other things that you do. I know many people (not just in yoga) where they become so consumed by something its all they do and then one day they hate it because they did not know how to strike their balance with it. This is yours and only your responsibility to find your balance. Make sure that you have a couple of days a week that have nothing to do with yoga at all. Even having friends outside the yoga community can be helpful. This will also allow you a neutral space to absorb anything new you have learned so you can integrate it and then teach it.
Enjoy the Journey
Becoming a yoga teacher has so many rewards. But in the US with how our society is structured, we tend to forget that the journey is the goal and get lost in so many things we want to accomplish. While it is good to have some goals in mind and have that "to do list" jam packed with the things that excite you, if you are going to learn to teach yoga, just remember that the journey is the most important goal and to breathe deep in every moment. Yoga is not just "on the mat", it's in every moment and every breath in your life and if you can truly "remember" this, you will be well on your way to becoming a successful yoga teacher and keep at harms bay yoga teacher burnout.
——————————————————————————————————————————————————————————————–
Useful Links
Yoga Teacher Training Schools – Are you interested in becoming a yoga teacher and taking a yoga teacher training? Then check out our list of schools from around the world offering yoga certification programs.
Yoga Teacher Training Scholarship – Learn more about our scholarship program where we offer one lucky student the opportunity to win a free yoga teacher training.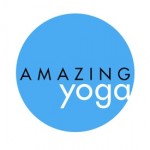 Amazing Yoga – Power Vinyasa Yoga Teacher Training with Amazing Yoga is an incredible opportunity to learn how to facilitate transformation—physical, mental, and spiritual.  You will leave the training radiating and filled with confidence and joy.  Whether you aspire to teach, are an experienced teacher or simply want to deepen your practice, this training will empower you. Our trainings are held in exotic locations such as Tulum, Mexico and Costa Rica.  Get ready for a full immersion into yoga at the most peaceful and magical places you can imagine. Click here to learn more about Amazing Yoga Teacher Training
Make sure to friend us on Facebook or follow us on Twitter to stay up to date with new articles offering guidance on how to teach yoga.
Are you interested in becoming a yoga teacher? Then visit our Yoga School Directory to find the right teacher training. Or, visit our Yoga Retreats page to explore beautiful yoga vacations from around the world.