Tracey Ulshafer Offers Yoga Teacher Training Guidance
Tracey L. Ulshafer has been teaching yoga for fourteen years and runs One Yoga & Wellness Center in East Windsor NJ and was gracious enough to take the time and offer new yoga students some tips on yoga teacher training and becoming a yoga teacher. She took the time to answer some of our questions to help give you more insight on what she thinks makes a good yoga teacher and what they look for in a new yoga teacher.
What do you love about Yoga?
Along with the physical benefits that originally brought me to the yoga practice (severe fracture of the spine), as someone who grew up living in her head, I appreciate how yoga calms my mind and allows me to be centered. I never knew what that was before doing yoga. I am a "thinker" – an organizer – a detective. The practice of yoga is the only thing that brings me immediately in tune. At the same time my mind calms and becomes centered, I also intuitively understand. There's nothing else like it.
Who did you do your Yoga teacher training with?
My original yoga teacher was a woman named Pamela who taught in Hamilton, NJ. She has since moved on from the area, but after taking a yoga teacher training with her, I took additional yoga certification programs with Baron Baptiste, Shiva Rea and many workshops with many more teachers, including Sean Corne, etc.
What or who inspired you to open a Yoga studio?
I knew that I needed to get out of the corporate world because of the stress that I was allowing it to cause me. Because I am a hard worker with a drive and integrity, it was easy for me to make contacts and start a small group of yoga classes. The need in the community grew so fast, that with a little marketing and energy, I soon opened my own center. I cannot say that any one person inspired me. Perhaps my first yoga teacher, Pam showed me the path.
How long has your yoga studio been open?
I began teaching yoga in the East Windsor, NJ area in or around 2009. I officially opened One Yoga Center in 2002, and it grew over the years, changing the name to One Yoga & Wellness Center llc, when I moved to the current location five years ago. This last August 2010, I opened a second studio in Ewing, NJ.
What is the inspiration behind your yoga studio name and business direction?
I became interested in yoga because I was not a physically active youth or young adult. The fracture in my spine most likely manifested with stress because I had no outlet – physically or creatively – at the time. The gym environment made me feel overwhelmed and just bad about myself and my inability to do anything "right." Had I not had a first yoga teacher that was gentle and compassionate and taught me to take care of myself and move from where I was currently, and that it was okay to honor my body, I probably wouldn't have liked that either. I realized that yoga was for any body – anyone could do yoga, but the trick was finding the right teacher for you. Through yoga philosophy, the concept of "One-ness" spoke to me. For those reasons, I chose the name "One" – simple, yet to the point.
What style's of Yoga do you offer at your studio?
I originally began with what I simply call Hatha Yoga. A blend of postures, breathing techniques, and other yoga essentials such as mudra, mantra and meditation techniques. Each class is oriented to the students who come in as we offer modifications and variations for most postures.
I also teach what I call Gentle yoga. I offer this class to students who are hesitant to start yoga, who have physical limitations, or that call and say their doctor told them they need to relax, and suggested they try yoga. These classes are a lot of breathing and relaxation techniques mixed with very gentle mat stretching. We don't even stand up.
I added Vinyasa yoga classes as my own practice developed over the years. I saw a need in our suburban community for some more physically challenging classes, but I also gravitated to flow inspired by Shiva Rea because of the connection to the subtle energy body and the elements.
What makes your yoga studio unique?
It is important for me that every student in a mixed class feels like they are being taken care of. For this reason, offering variations and modifications and learning how to use props is important. There is no exact pose. Every body will experience an asana differently. So, my teachers learn to watch the room, offer gradual variations so that students can progress or stay at any level in which they are comfortable in. It's like "no child left behind." No student is left behind in a yoga class at One. Whether there are 5 or 25 people in the class, we want everyone to feel like we are caring for them…and we are.
Tell us a little bit about the type of students you tend to attract to your studio?
Our yoga students are your average, every day student. Living in the suburbs, these are not people who tend to be very physically active, unless they play a weekend sport. The vinyasa classes have started to attract more physically active students, but our base is your everyday mom or dad, those who juggle demanding schedules, children and life.
What do you look for in a new potential yoga teacher?
Since I conduct my own yoga teacher trainings, I do always try to hire from within. I look for a teacher who has gone through our program that has a dedication to the One Yoga Center community. A teacher who does their own practice at One, gets to know the students on many levels, and who isn't there to just walk in, teach, and get paid. My yoga teachers are compassionate and genuinely care about teaching students that it is okay to honor their body and modify. There is no ego in our center, with our yoga teachers or ideally our students. We teach authentically from our heart. And that is what I look for in a yoga teacher.
What do you expect to see from a potential teacher at an audition? Is there anything a potential teacher should focus on more?
Again, we hire from within. I get to know my teachers over time, so it is no one audition. That being said I like to see new yoga teachers who are grounded and can project and command a room.
Is there any advice you would give to an aspiring yoga teacher?
Teaching yoga comes from your heart, not your head. You need to have your own practice to manifest the postures, breathing techniques, sequences, etc. but when you step into a class to teach, you need to teach from a place of compassion and openness to your students. Teach what THEY need, not what you want to do.
Do you guys have any new exciting things coming up?
Recording artist, Girish, is doing a kirtan/concert March 26 at 8 pm. We are very excited about that. In October Chris Thompkins, Sanskrit scholor who works with Shiva Rea will be there to do a workshop with us. Also our next round of teacher training begins with me this May 2011. And there are ongoing workshops to deepen your practice every month, with CEU's available for most.
Namaste
——————————————————————————————————————————————————————————————–
Useful Links
Yoga Teacher Training Schools – Are you interested in becoming a yoga teacher and taking a yoga teacher training? Then check out our list of schools from around the world offering yoga certification programs.
Yoga Teacher Training Scholarship – Learn more about our scholarship program where we offer one lucky student the opportunity to win a free yoga teacher training.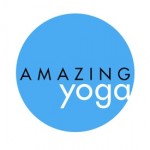 Amazing Yoga – Power Vinyasa Yoga Teacher Training with Amazing Yoga is an incredible opportunity to learn how to facilitate transformation—physical, mental, and spiritual.  You will leave the training radiating and filled with confidence and joy.  Whether you aspire to teach, are an experienced teacher or simply want to deepen your practice, this training will empower you. Our trainings are held in exotic locations such as Tulum, Mexico and Costa Rica.  Get ready for a full immersion into yoga at the most peaceful and magical places you can imagine. Click here to learn more about Amazing Yoga Teacher Training
Make sure to friend us on Facebook or follow us on Twitter to stay up to date with new articles offering guidance on how to teach yoga.
Are you interested in becoming a yoga teacher? Then visit our Yoga School Directory to find the right teacher training. Or, visit our Yoga Retreats page to explore beautiful yoga vacations from around the world.