Want To Take A Viniyoga Yoga Teacher Training?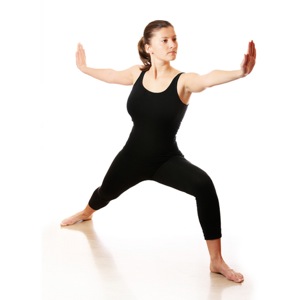 While Viniyoga is not as well known as some of the other styles, it is still quite respected amongst many in the yoga community. Vini is an ancient Sanskrit term that implies adaptation, differentiation, and appropriate application. Simply put, Viniyoga means that they adjust and adapt a practice to fit a specific persons needs instead of just applying one straightforward method on an entire group or class. The philosophy of this style of yoga is to respect where each person is at and teach them yoga based upon their present needs. In contemplating your yoga path in becoming a yoga teacher, here is what you can consider about taking a Viniyoga yoga teacher training.
What is the history of Viniyoga and what should one be aware of?
Viniyoga was developed in Chennai India by TKV Desikachar, son and student of the famed Hatha guru Krishnamacharya, in the 1970s. Gary Kraftsow, and American student of TKV Desikachar, is credited for bringing the Viniyoga style westward. While it is not as infamous as say Bikram or Kripalu, it is still a well rounded and respected style of yoga that many study and practice today. In fact, many people use this style of yoga and are just not aware as it is more of a philosophy and approach that honors each student rather then teaching everyone everything in the same way and manner. Currently the major teachers and studios of Viniyoga include TKV Desikachar and Gary Kraftsow. Krishnamacharya Yoga Madram in Chennai India and the American Viniyoga Institute in Oakland CA are the main studios for this style of yoga.
What separates Viniyoga from other styles of yoga?
Viniyoga is, according to Kraftsow, the "science of appropriate application." Viniyoga is known for its therapeutic qualities, but contrary to popular beliefs, it is not just a therapeutic practice but a style with something for everyone. The Viniyoga practice consists of repetition in and out of asanas and and emphasizes function over form.
What percentage of yoga schools teach Viniyoga?
As mentioned above, this is not a well known or "branded" style of yoga such as Hatha, Bikram, and others. Currently less than one percent of Yoga Alliance's registered US yoga schools teach the Viniyoga style. But that is not to say it is not as valid as other styles, it just lacks the marketing that other styles have implemented here in the United States.
How popular is Viniyoga in the yoga community?
Viniyoga has found a niche with practitioners seeking therapeutic healing, and while its adaptability to any level gives it accessibility, it is not a widely practiced style. Viniyoga can be compared (in some ways) to Restorative yoga in that it really is a much more unique approach to each individuals needs rather then an entire yoga classroom.
What are Viniyoga yoga teacher trainings like?
Viniyoga teacher trainings, unlike most other yoga certification programs, have no prerequisites and require no application, meaning the program really is open to everyone. Yoga teacher trainings are structured in a way that is suitable for all levels, and seek to instruct trainees on how to teach all kinds of students. This is one of the benefits of Viniyoga not being too mainstream in that it can be more flexible with who it teaches and how they go about it. This style is best suited for those not looking to become yoga rock stars and are more interested in just deepening their practice.
What can I expect if I take a Viniyoga yoga teacher training?
Should you decide to study at the Viniyoga Institute, expect a thorough, time-tested yoga teacher training conducted by Gary Kraftsow and that is broken into four two-week sessions over the course of a year. Students who wish to move into the Viniyoga Therapist (CE) program must complete this first basic track. The Viniyoga Institute's website offers an excellent breakdown of each training's goals.
——————————————————————————————————————————————————————————————–
Useful Links
Yoga Teacher Training Schools – Are you interested in becoming a yoga teacher and taking a yoga teacher training? Then check out our list of schools from around the world offering yoga certification programs.
Yoga Teacher Training Scholarship – Learn more about our scholarship program where we offer one lucky student the opportunity to win a free yoga teacher training.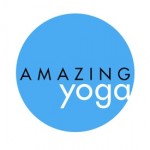 Amazing Yoga – Power Vinyasa Yoga Teacher Training with Amazing Yoga is an incredible opportunity to learn how to facilitate transformation—physical, mental, and spiritual.  You will leave the training radiating and filled with confidence and joy.  Whether you aspire to teach, are an experienced teacher or simply want to deepen your practice, this training will empower you. Our trainings are held in exotic locations such as Tulum, Mexico and Costa Rica.  Get ready for a full immersion into yoga at the most peaceful and magical places you can imagine. Click here to learn more about Amazing Yoga Teacher Training
Make sure to friend us on Facebook or follow us on Twitter to stay up to date with new articles offering guidance on how to teach yoga.
Are you interested in becoming a yoga teacher? Then visit our Yoga School Directory to find the right teacher training. Or, visit our Yoga Retreats page to explore beautiful yoga vacations from around the world.