Yoga Teacher Training Tips From Suzette Scholtes
Suzette Scholtes from the Yoga School of Therapeutics has been teaching yoga for thirty years and has been running her studio for the last seventeen years and was kind enough to offer some of her own insights in yoga teacher training. Suzette Choltes is a pioneer in using the healing power of yoga on Parkinson's disease. As one of the directors of the School of Therapeutics in Overland Park Kansas City, she bases her teachings of yoga to help people rehabilitate and create an overall lifestyle of wellness and was kind enough to share with us her perspectives on Yoga teacher training and what she believes it takes to become a yoga teacher.
What do you love about yoga?
I love every thing about yoga.  For me yoga is "health" insurance for the body, mind and emotions.  I LOVE the physical and mental and emotional strength it gives. I love the feeling of the prana flowing in my cells.  Yoga is a powerful modality of healing still misunderstood by the mass consensus. We need yoga schools such as ours to provide depth of knowledge and understanding and the lightness of teaching in joy. When yoga is truly understood in the mainstream, then we can start to heal as a planet.
Who did you do your yoga teacher training with?
I undertook my yoga certification with many great yoga masters including John Schumacher, Aadil Palkhivala, Judith Hansen Lasater, Doug Keller, Dona Holleman, Donna Farhi, Rod Stryker, Gary Krafstow, and Paula Tortolato. I am very blessed to have studied with these great yoga teachers and feel privileged to have done my yoga teacher training with them.
What or who inspired you to open a yoga studio?
My mentor said my gifts as a yoga teacher were powerful and encouraged me after taking my yoga teacher training to open the doors to our first of three future yoga studios in 1994.
What is the inspiration behind your yoga studio name and business direction?
Our mission as a yoga studio is to teach traditional and therapeutic applications of yoga, focusing on wellness for the body, mind, and emotions.  We commit to continuing study, learning, and professionalism, integrity in the true light of yoga to empower our students, volunteers, staff, vendors and guest faculty.  We build upon our honor and history as the Midwest's original and first formal yoga school.
What style's of  yoga do you offer at your studio?
We offer many style of yoga which include classic, Iyengar, therapeutic, restorative (all certified staff in these modalities). Our motto is "whatever it takes to feel healthy and well."
What makes your yoga studio unique?
What makes our yoga study stand out from others is our depth of knowledge and history of success in making yoga accessible to all ages and body types. Many yoga studios tend to cater to a specific crowd while we aim to be more accessible to those who may not think of yoga as a way to heal themselves. We truly want to make yoga more available to people who might be less fortunate or who cannot afford a fancy yoga studio.
Tell us a little bit about the type of students you tend to attract to your studio?
We appeal to educated, pro-active, positive people who take responsibility for their choices and wish to maintain a high level of wellness. These yoga students might be young, middle aged, or older. They might come from money or have no money at all. But the most important thing is their dedication and passion to yoga.
What do you look for in a new potential yoga teacher?
After a student has finished their yoga teacher training, we look for one simple thing: happiness and joy in practice and teaching.
What do you expect to see from a potential teacher at an audition? Is there anything a potential teacher should focus on more?
Unfortunately so many yoga students take everything so serious. They are so focused on trying to impress that they don't know how to let go of the moment and just be. So the first thing we look for is for them to "Lighten up". It is yoga not rocket science. Yet, be serious about learning and find your passion for this powerful art and science.  Show up on time and become enthusiastic. Let go of your ego of  "not-feeling—good enough" as soon as it rears up.  Come from your heart, not your head.
Is there any advice you would give to an aspiring Yoga teacher?
Yes I do have some advice for anyone who wants to know how to become a yoga teacher: Have fun and relax and love taking class.  Do not worry about notes for a long time.  Be a student for years for the love of yoga. Then write journals of notes and buy every book and DVD and material on the topic.  Immerse yourself in yoga. This is in no way trying to sell you anything. But it is true that anyone who is passionate about anything just dives in head on and gobbles up any bit of information they can get their hands on. This is the true sign of someone who is really dedicated to this practice not only for others, but for themselves.
Do you guys have any new exciting things coming up?
Yes! First time visits from internationally famous Yoga Journal column writer Donna Farhi, and Rod Stryker's first visit here!  Look at our website!  Our line up is the Super Bowl of Yoga!
——————————————————————————————————————————————————————————————–
Useful Links
Yoga Teacher Training Schools – Are you interested in becoming a yoga teacher and taking a yoga teacher training? Then check out our list of schools from around the world offering yoga certification programs.
Yoga Teacher Training Scholarship – Learn more about our scholarship program where we offer one lucky student the opportunity to win a free yoga teacher training.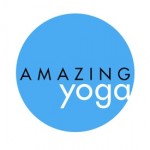 Amazing Yoga – Power Vinyasa Yoga Teacher Training with Amazing Yoga is an incredible opportunity to learn how to facilitate transformation—physical, mental, and spiritual.  You will leave the training radiating and filled with confidence and joy.  Whether you aspire to teach, are an experienced teacher or simply want to deepen your practice, this training will empower you. Our trainings are held in exotic locations such as Tulum, Mexico and Costa Rica.  Get ready for a full immersion into yoga at the most peaceful and magical places you can imagine. Click here to learn more about Amazing Yoga Teacher Training
Make sure to friend us on Facebook or follow us on Twitter to stay up to date with new articles offering guidance on how to teach yoga.
Are you interested in becoming a yoga teacher? Then visit our Yoga School Directory to find the right teacher training. Or, visit our Yoga Retreats page to explore beautiful yoga vacations from around the world.