What Do You Want From Your Yoga Teacher Training?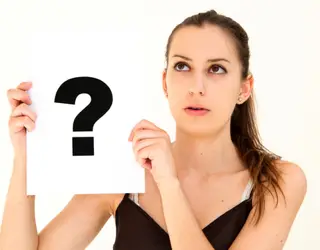 One of the most powerful tools in life is asking yourself the question "What do I want?" Life is filled with so many choices and unless we are clear on what we want, we can bounce around like a pinball in a pinball machine (especially if we surround ourselves with people who think they know best for us.) Taking the time by setting your intention is a crucial practice because it creates clarity on a path that can be quite disruptive. There are going to be so many things thrown at you along the way that can easily distract you. This is why it is very important to take the time to know what you want.
There are many reasons why a student would want to take a yoga teacher training. Some do it because they want to build a career as a yoga teacher. Others do it to deepen their own personal practice. Others might do it just so they can have a better understanding of what yoga is. Then there those that are just are just so excited by yoga that they want to completely immerse themselves in everything it has to offer.
Getting The Most From Your Experience
Getting the most out of your yoga teacher training means that you need to have set a clear intention as to what you want to get out of it or accomplish. The phrase "setting your intention" has somewhat of a "self-help" or "new age" stigma around it. When people bring up the idea of setting ones intention, for many of us we start to conjure up this "out there new age" picture in our minds and tend to close ourselves off to it because we might assume this approach has no relevance to what we are doing.
The Power Of Setting Your Intention
The truth is, setting your intention is really all about just having a clear goal in mind as to what you want to get from an experience. The value in doing something like this is that it really helps us to decide on which yoga teacher training best suits our needs and ensuring that when you go to class, you are taking from it what you wanted to gain from the course. There are thousands of teacher trainings taking place all over the world and each have their own flavor. By taking the time to truly set your intention, it can help clear a path towards you goal so that your choices become a lot easier to make.
Tips On Setting Your Intention
Post Visualization – One great tool in setting your intention is to sit in a quiet space and imagine yourself a few years down the road. Maybe about three to five years older and talk to that version of yourself. Ask him or her what is it that they wanted to get from the experience? Do you really want to teach professionally? Or are you just looking to focus on yourself? If you are to teach professionally, what would that look like?
There are many questions you can ask yourself to really get to the root of what it is you want from the training. Try to narrow all your answers to the most core and fundamental components. Keep it simple but make sure that when you come up with your final answer, that you feel very excited about it.
Accomplishing Your Intention
Once you have set your intention and you know what you want to gain from the training, after you have found the right program here are some tips on ensuring you accomplish what you set out to do:
Clear Your Schedule – To get the most out of your yoga certification program do the best you can to clear your schedule. Try to shut out the busy world so that you can focus inward. By not allowing distractions to get in the way, it can increase your chances of really getting everything you set your intentions towards.
Committing To the Experience – While some might thing that forking over a few thousand dollars might be enough for someone to truly get the most out of the teacher training, you would be surprised at how many still lack the focus and commitment. If you look at any great athlete or "superstar", you will see that almost all of them committed to their training and experience. They ate, slept, and drank everything that had to do with what it was they set out to do.
Be Open To Change – While you may have set your intention, it's also important that you are flexible and open to change. There are things that you may have not even considered or thought of that could be just as advantageous.
But Isn't That Getting Distracted?
Good question! Well, this is where you are really going to have to know yourself and make those quick decisions. There are things that are always thrown our way where, for the most part, are "distractions" But every so often you will get thrown a few golden nuggets that are going to really be beneficial. This is where the power of discernment is really going to help your ability to get what you want.
While yoga can be a lighthearted journey, during your training it can be a powerful tool to see yourself as a warrior. So as you start your journey of becoming a yoga instructor, remember to be clear and set your intention on what it is you want to gain most from the experience. Keep a daily journal so you can "check in" with yourself and see if you are really on the path you have set out on. And if you go of course, it's ok. Take it easy on yourself and just make any necessary adjustments.
Written by: Sergio DiazGranados
——————————————————————————————————————————————————————————————–
Useful Links
Yoga Teacher Training Schools – Are you interested in becoming a yoga teacher and taking a yoga teacher training? Then check out our list of schools from around the world offering yoga certification programs.
Yoga Teacher Training Scholarship – Learn more about our scholarship program where we offer one lucky student the opportunity to win a free yoga teacher training.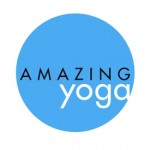 Amazing Yoga – Power Vinyasa Yoga Teacher Training with Amazing Yoga is an incredible opportunity to learn how to facilitate transformation—physical, mental, and spiritual.  You will leave the training radiating and filled with confidence and joy.  Whether you aspire to teach, are an experienced teacher or simply want to deepen your practice, this training will empower you. Our trainings are held in exotic locations such as Tulum, Mexico and Costa Rica.  Get ready for a full immersion into yoga at the most peaceful and magical places you can imagine. Click here to learn more about Amazing Yoga Teacher Training
Make sure to friend us on Facebook or follow us on Twitter to stay up to date with new articles offering guidance on how to teach yoga.
Are you interested in becoming a yoga teacher? Then visit our Yoga School Directory to find the right teacher training. Or, visit our Yoga Retreats page to explore beautiful yoga vacations from around the world.