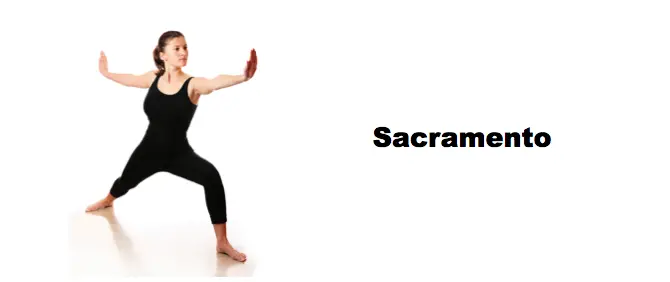 A Guide To Yoga Certification Programs In Sacramento
Are you looking for a yoga teacher training in Sacramento? On this page you will find a list of schools offering certification programs in Sacramento along with tips and resources on becoming a yoga teacher.
Asha Yoga
Asha Yoga has two locations in Sacramento, one in Midtown and the other in East Sacramento. Their yoga teacher training takes place in the Midtown location, which is situated in a multiplex along with many restaurants and shops. Midtown might be a hip and bustling neighborhood, but the studio is an oasis where inner peace shines through. Along with a Yoga Alliance approved 200 Hr teacher training program, Asha Yoga offers many workshops.
Asha labels most of their Vinyasa classes as either "Balanced Yogi", which offers a mixture of active and passive poses, and "Dynamic Yogi," which sticks to more active poses and flows. The East Sacramento location also boasts "Mellow Yogi," which is a more restorative class.
Asha Yoga presents its 200 Hr yoga teacher training in two ways: immersion and module program. The former takes place over ten days in-studio, which is followed up with a two-month home study portion, and ends with a six-day retreat to The Land of Medicine Buddha in Santa Cruz. During the retreat there is no wi-fi, and telephone communication is discouraged.
The module program meets Monday and Thursday nights and all day Sunday for 3 months. The program does not meet for consecutive weeks. The homework is light as to accommodate teacher trainees with full time jobs. The retreat is also included in the module program.
Asha Yoga's Sacramento yoga certification course teaches a dynamic and mindful style of Vinyasa Flow yoga. Program leader Cori Martinez is also the studio's owner, and she is a 500 hr Yoga Alliance Registered E-RYT. She has completed several teacher trainings, and takes an approach to her own teacher training that puts investigation and awareness over accomplishment. Asha Yoga's program is very suitable for the more introspective yogi and those who want to incorporate such elements into their practice and/or teaching.
To learn more please visit Asha Yoga
Please note we are in the process of updating this page on yoga teacher training in Sacramento and to check back at a later time.
Are you interested in becoming a yoga teacher? Then visit our Yoga School Directory to find the right teacher training. Or, visit our Yoga Retreats page to explore beautiful yoga vacations from around the world.