Using Restorative Yoga In Your Teaching Methods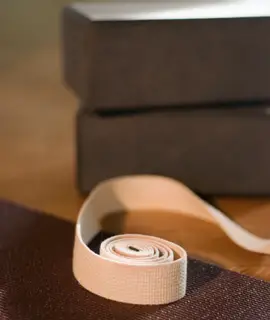 Restorative Yoga is not a style but rather a method of teaching that utilizes props, supported poses and guided mediations that encourage a state of deep relaxation. Yoga Nidra, grouped here with Restorative Yoga, literally means "Yoga sleep" and refers to the practice of attaining a deeply relaxed, trance-like state. Yoga Nidra is mentioned in several Vedic texts but was not clearly defined until Sankaracharya's 15th century text, Hatha Yoga Pradipika.
In using props with restorative yoga, this allows the body to calmly fall into proper alignment or allows one to prop themselves into alignment if they cannot naturally get their on their own. Through this relaxation process, restorative yoga allows ones body to remember where it is supposed to be naturally.
What separates restorative yoga from other styles of yoga?
Both Restorative Yoga and Yoga Nidra have been proven to reduce anxiety, tension and other maladies in their practitioners and are often recommended for students who cannot participate in a more active asana practice. Restorative yoga is generally for those who have suffered from some form of injury or have a health challenge that needs some time and patience to be properly healed which means they will not be able to immerse themselves in an intense or more rigorous yoga practice.
What percentage of yoga schools teach restorative yoga?
Currently less than 1% of Yoga Alliance's registered US schools teach Restorative Yoga or Yoga Nidra. That being said, almost all yoga schools use props to aide and assist in students needs for some support. Since most yoga students are beginners and new to yoga, almost all of them will want a prop of some sort to help them back into alignment. Also, since most studios cater to people who have health challenges or want to relieve stress, restorative yoga is used in some way, shape, or form even though studios may not call it restorative yoga.
How popular is restorative yoga in the Yoga community?
The benefits of Restorative yoga are widely recognized, especially for students who are ill or unable to participate in an active asana class. For the active practitioner, Restorative yoga might be more of a complement to an existing practice than a practice in and of itself. Modern day stresses have created a greater need for Restorative classes because with todays day and age of fast movement, our bodies are thrown out of alignment which is why people are "stressed" What many fail to realize is that stress is literally when we do not move in harmony with our breath and at a natural state. When this happens, a form of practice such as Restorative yoga is needed to help bring us back into alignment. The most well known teacher of restorative yoga is Judith Hanson Lasater who saw right away that people in the West needed this type of yoga practice to help them get back to a healthier state of being. This type of yoga practice is ideal for people with body aches or very low flexibility. Generally people who are older, endure a lot of stress, or are recovering from some form of accident practice Restorative yoga.
What are restorative yoga teacher trainings like?
Most Restorative Yoga teacher trainings and Yoga Nidra certification programs are continuing education (CE) courses and require trainees to have a 200-hr yoga teacher training certification in the style of their choice and Yoga teaching experience. Yoga teacher trainings in Restorative yoga are usually conducted over the span of a few days and do not need as many hours as other courses because this is a continued education program. However, many yoga teacher training programs are now offering Restorative yoga as a part of their general course and education offering. When you look to sign up for a yoga training, ask the school or teacher if they offer a segment or chapter in this style of yoga.
What can one expect if they take a Restorative yoga teacher training?
If you are going to undergo a Restorative yoga teacher training program, expect to learn techniques for effectively guiding students into a relaxed state with props, supported poses and guided meditations. Expect to delve into what makes Restorative yoga so effective for those suffering from a variety of maladies and illnesses. If you are going to become a yoga teacher in this style of yoga, then you can almost see yourself as part healer and part doctor because you will be working with many students who could be in really bad shape. In a sense you will be like a chiropractor who is offering rehabilitation. Those who take Restorative yoga are generally in a tougher place physically speaking and are going to need a lot of support and encouragement. So you will not only be a yoga teacher, you will also be a rehab facilitator and coach.
While teaching Restorative yoga may not be as glamorous as other styles of yoga, it can be quite rewarding because your students will be so appreciative about the fact that they can do simple things like touching their toes or a simple back bend. It will require a lot of patience and restraint as a teacher because what most of us take for granted are things that students of Restorative yoga will need a lot more time to do.
——————————————————————————————————————————————————————————————–
Useful Links
Yoga Teacher Training Schools – Are you interested in becoming a yoga teacher and taking a yoga teacher training? Then check out our list of schools from around the world offering yoga certification programs.
Yoga Teacher Training Scholarship – Learn more about our scholarship program where we offer one lucky student the opportunity to win a free yoga teacher training.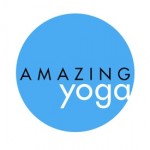 Amazing Yoga – Power Vinyasa Yoga Teacher Training with Amazing Yoga is an incredible opportunity to learn how to facilitate transformation—physical, mental, and spiritual.  You will leave the training radiating and filled with confidence and joy.  Whether you aspire to teach, are an experienced teacher or simply want to deepen your practice, this training will empower you. Our trainings are held in exotic locations such as Tulum, Mexico and Costa Rica.  Get ready for a full immersion into yoga at the most peaceful and magical places you can imagine. Click here to learn more about Amazing Yoga Teacher Training
Make sure to friend us on Facebook or follow us on Twitter to stay up to date with new articles offering guidance on how to teach yoga.
Are you interested in becoming a yoga teacher? Then visit our Yoga School Directory to find the right teacher training. Or, visit our Yoga Retreats page to explore beautiful yoga vacations from around the world.