Interested In A Prenatal & Postnatal Yoga Teacher Training?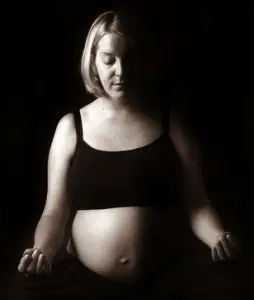 Prenatal and Postnatal Yoga teacher training are gaining a lot of momentum as many families are realizing how this benefits the baby while its in the womb and how it creates a bond between mom and child afterwards. As the benefits of yoga continue to become more well known, families are now wanting to teach this beautiful art to their children before and right after they are born. Many parents now realize the benefits of instilling great health habits at an early age including the baby stage. If you are interested in becoming a yoga teacher and want to go the route of a prenatal and postnatal yoga teacher training, now is a great time to study this style of yoga as the demand continues to grow.
What is the history behind prenatal and postnatal yoga?
Prenatal Yoga and Postnatal Yoga are not yoga styles but rather methods for teaching pregnant women and women who have recently had babies, respectively. Prenatal Yoga has been taught in the US since the 1960s, whereas Postnatal Yoga is a newer form of yoga. The principles behind this teaching is to help the mother stay flexible and fit while at the same time creating a stronger bond between the baby and mother. Many expecting parents are turning to PreNatal and Postnatal yoga because they are many studies that now show a tremendous and positive health (physical, mental, and spiritual) benefits.
What separates Prenatal and Postnatal yoga from other styles of yoga?
Prenatal Yoga and Postnatal Yoga are designed specifically for women who are having or have recently had babies. The yoga practice is based around a women's needs as well as the babies and takes into accounts both the mom and child state of being and health. It is specifically crafted to fit their needs so that the mother can stay limber and the expected child or newborn can start to experience health, fitness, and a connection with his or her parents.
What percentage of Yoga schools teach PreNatal & PostNatal yoga?
Many larger yoga studios offer Prenatal and Postnatal teacher trainings by a visiting instructor, regardless of the studio's style. But as more families become aware of the health benefits and value of practicing yoga while pregnant or right after, more studios will start to offer Prenatal and Postnatal yoga on a regular basis. If you are considering taking a PreNatal or PostNatal yoga teacher training, now is a good time to get in and establish yourself in this approach to yoga.
How popular is Prenatal and Postnatal yoga in the yoga community?
Prenatal Yoga is now one of the top health recommendations by OB-GYNs for their pregnant patients, and has created a serious need for certified PreNatal instructors. Postnatal Yoga, interestingly enough, has exploded in the Yoga DVD market; after all, toting a new baby to a yoga class may not always be the most convenient thing. But now that the yoga community has grown and become more family oriented, the yoga community is very encouraging of prenatal and postnatal yoga.
Who are the major teachers in Prenatal and Postnatal yoga?
While there are not too many well known teachers yet, some of the more well known yoga teachers within the prenatal and postnatal yoga genre include Francoise Barbira Freedman, Sandra Jordan, and Geetaji Iyengar.
What are some of the major studios in this style?
Many larger yoga studios offer PreNatal and PostNatal yoga teacher trainings by a visiting instructor, regardless of the studio's style.
What are Prenatal and Postnatal yoga teacher trainings like?
Most PreNatal and PostNatal Yoga certification programs are continuing education (CE) courses and require trainees to have a 200-hr yoga teacher training certification in the style of their choice and yoga training experience. Some trainings focus on PreNatal, others on PostNatal, and others on both, and most yoga teacher trainings are conducted over the span of a few days. Unlike a Bikram or Anusara yoga teacher training program, this is not as rigorous and grueling. However, it does require a lot more sensitivity and patience because of the gentle approach that is needed both physically and emotionally. Teaching prenatal and postnatal yoga is not just about the asanas with the parents and baby, it is also about the emotional state of both the parent and child.
What can I expect if I take a PreNatal and/or PostNatal yoga teacher training?
If you are considering taking a prenatal or postnatal yoga teacher training, expect an in-depth study of pregnancy and birth, ideally with pregnant students to practice teach on. Many asanas are contraindicated for different trimesters of pregnancy and post-pregnancy, and a would-be yoga trainee should be prepared to take this seriously. PreNatal and PostNatal yoga instructors must be extremely knowledgeable and responsible in order to safely teach their students and their students' babies. Although this is a growing segment of yoga, it should not be taken lightly. A student would need to have some solid education in anatomy that goes above and beyond what most yoga teacher trainings require. And while although mainly women are teaching prenatal and postnatal yoga, some men have taken this road as well. Teaching prenatal and postnatal yoga is more of an intention based mindset in where you are helping to facilitate a bond, assist a mother with her health needs, and guide a newborn into this world.
——————————————————————————————————————————————————————————————–
Useful Links
Yoga Teacher Training Schools – Are you interested in becoming a yoga teacher and taking a yoga teacher training? Then check out our list of schools from around the world offering yoga certification programs.
Yoga Teacher Training Scholarship – Learn more about our scholarship program where we offer one lucky student the opportunity to win a free yoga teacher training.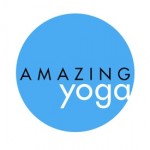 Amazing Yoga – Power Vinyasa Yoga Teacher Training with Amazing Yoga is an incredible opportunity to learn how to facilitate transformation—physical, mental, and spiritual.  You will leave the training radiating and filled with confidence and joy.  Whether you aspire to teach, are an experienced teacher or simply want to deepen your practice, this training will empower you. Our trainings are held in exotic locations such as Tulum, Mexico and Costa Rica.  Get ready for a full immersion into yoga at the most peaceful and magical places you can imagine. Click here to learn more about Amazing Yoga Teacher Training
Make sure to friend us on Facebook or follow us on Twitter to stay up to date with new articles offering guidance on how to teach yoga.
Are you interested in becoming a yoga teacher? Then visit our Yoga School Directory to find the right teacher training. Or, visit our Yoga Retreats page to explore beautiful yoga vacations from around the world.