What I Went Through During My Teacher Training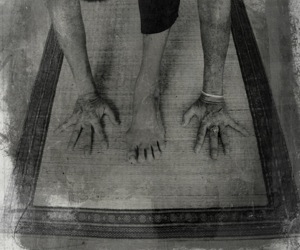 I had been in the art world for nine years. I was thrown into it because I had an innate talent at creating, and at the age of sixteen, didn't know what I wanted to do with my life. Since not having a plan was disallowed within my family, I simply let others choose for me. I had gone straight through school without a break: high school, college, Masters (in the UK), and then overlapped that with a PhD (in the States); all the while curating exhibitions freelance and writing for seven magazines simultaneously. I was a bull charging forward constantly, never realizing I was in the smallest pen imaginable.
At the age of twenty-five, my life crashed down on me, and after a month of being severely depressed, I realized I needed a change, so I quit my PhD. I looked for gallery and museum jobs, but was over-qualified for any positions open during a recession. At this point I hated the art world, and my mental state was getting incrementally worst to where I ultimately ended up having a nervous breakdown.
I realized I didn't want to be in the art world anymore, but I had been bred for it and was terrified to do anything else. When I could finally pull myself off my couch, I began practicing Yoga again after a three month hiatus. I thought "I'll figure out what to do with my life while I'm at Yoga." And then one day it just hit me that Yoga was really the only thing I enjoyed doing. However, the thought of becoming a Yoga instructor was so beneath me at the time, that I didn't even entertain the idea. I just assumed that I'd go through a 200-Hour training, get deeper into my practice, and take some time for myself.
Am I Ready To Become A Yoga Teacher?
Telling my family that I was going to do this was a complication in itself, but wondering what it would be like to go into training when I was never really athletically endowed, couldn't do any inversions without a wall, and was a cigarette smoker, was more than I could bear. But after my breakdown I had nothing in common with any of my art world friends; was constantly in fight or flight mode; and always felt like I was standing in a crowded room screaming while everyone was ignoring me. I had to do something.
I had signed up for YogaWorks' 200-Hour yoga teacher training four months in advance just to secure my spot, and had already ordered all of the required reading. I picked up The Yoga Sutras of Patanjali and on the third page read "As the mind; so the man. Bondage or Liberation are in your own mind." This statement impacted me so heavily, that I read the entire book in three days. All of the Sutras spoke on some aspect of my life so intimately that I began not caring what everyone thought, and listening to my heart. I then and there decided that I wanted to teach, hoping that I could bring the gift of Patanjali's words to more people who needed them.
On the first day of training, all the students sat in a big circle with the trainers and we talked about what we did for a living and why we had signed up to do a 200-Hour certification. I found that every person there was working in law, the art world, advertising, music, or something heavy-duty. They all needed a release from their day jobs, and wanted to begin teaching others – mostly in their workplace – to bring relief to their lives as well.
First Day Of School Gitters
When the first day for us to actually practice Asana came about, I was a bit nervous that everyone would be much more advanced than me. Though I had been practicing for about two years, the one YogaWorks class that I had attended left me feeling like I knew nothing at all, and here I was taking their yoga certification. On that first day we did nothing but practice Tadasana for three hours. During our break, while waiting in line for the bathroom, two other girls looked at me and said "Isn't it crazy to learn on our first day that we've been standing incorrectly this whole time?" I laughed because it's exactly what I had been thinking, but assumed that I was the only one. It put me much more at ease, especially the next day when all thirty of us hobbled into the lecture room in pain from learning Tadasana the day before.
At the beginning, I wasn't so much interested in meeting people as I was in just learning everything I could. Coming directly out of academia, I was used to the cut-throat competitiveness from others, and so I kept my distance, assuming that the atmosphere would be the same. But having your body broken down and put back together; discussing deep Yogic philosophical ideas; and trying to understand the difference between the anatomical planes of movement in anatomy class left me and the others constantly talking, laughing, and getting to know each other more and more. Everyone was interested in the same thing – Yoga – and felt that we all needed a change in our lives; something which our friends and family couldn't understand.
200-Hour Information Overload!
Our 200-Hour training was intense: two days a week for five hours a day, and two days a week for two hours a day; pumping so much new information into your brain all in the course of three months. We'd have check-in circles every two weeks where I discovered that everyone was going through some massive personal changes and thinking about quitting their day jobs to simply pursue Yoga. I was able to help a few people understand what they were going through since I had just come out of it. I made friends where we are bonded together because we understand a deeper and darker place in one another than anyone else could imagine. While my art world friends laughed at me for my transition, my Yogi friends held my hand and guided me through it. When I tore my rhomboid during Asana practice one day, my art world friends told me to quit, and my Yogi friends all called me to make sure I was doing fine and showed me everything I had missed during class. When the final exam was approaching, we chipped in to get a private tutor and studied together for hours, helping one another with the answers. On our final practice teach where we taught the entire class and the trainers, we clapped for each other, cheered for each other, and praised each other for a job well done. There was no competitiveness, no ego, no righteousness, and no difference between any of us. We were equals.
But I Made It Through
And then the last day of training came. We were meant to have a closing ceremony which we started with a Sutra Circle. We each picked our favorite Sutra and shared its impact on our lives with the group. After, we each lit a candle and said what the training had done for us. Not one person said anything to the effect of "it allowed me to get into Urdhva Danurasana." Everything was about the depth of what we had learned: the Philosophy, the anatomy, the people we met, the experiences we shared.
I left the studio to drive to the after party we were having, and sat in my car crying for half an hour. I didn't know what I was going to do next, and I didn't want to think about doing it without the family I had found in the training community. But over the past year and a half since my first training ended, I have kept in touch with almost every one of the people I trained with. We have celebrated birthdays together; pregnancies; births; deaths; private issues; new businesses; hopes; wants; dreams; hardships; moving cities; and more. I have a picture of our group on my alter at home, and every morning I am greeted by their smiling faces telling me that no matter what happens during the day, the week, the month, the year – that they are all right there, ready to listen and help in any way they can, whenever I need them, and no matter what it is, they'll always understand and support me.
By Alexx Shaw
Make sure to friend us on Facebook or follow us on Twitter to stay up to date with new articles offering guidance on how to teach yoga.
——————————————————————————————————————————————————————————————–
Useful Links
Table Of Contents – Visit our table of contents if you are looking for tips on what to look for in a teacher training, how to teach yoga effectively, or how to become a successful yoga teacher? We have hundreds of articles that support aspiring yoga teachers.
Yoga Teacher Training Schools – Are you interested in becoming a yoga teacher and taking a yoga teacher training? Then check out our list of schools from around the world offering yoga certification programs.
Yoga Teacher Training Scholarship – Learn more about our scholarship program where we offer one lucky student the opportunity to win a free yoga teacher training.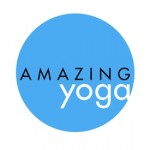 Amazing Yoga – Power Vinyasa Yoga Teacher Training with Amazing Yoga is an incredible opportunity to learn how to facilitate transformation—physical, mental, and spiritual.  You will leave the training radiating and filled with confidence and joy.  Whether you aspire to teach, are an experienced teacher or simply want to deepen your practice, this training will empower you. Our trainings are held in exotic locations such as Tulum, Mexico and Costa Rica.  Get ready for a full immersion into yoga at the most peaceful and magical places you can imagine. Click here to learn more about Amazing Yoga Teacher Training
Are you interested in becoming a yoga teacher? Then visit our Yoga School Directory to find the right teacher training. Or, visit our Yoga Retreats page to explore beautiful yoga vacations from around the world.