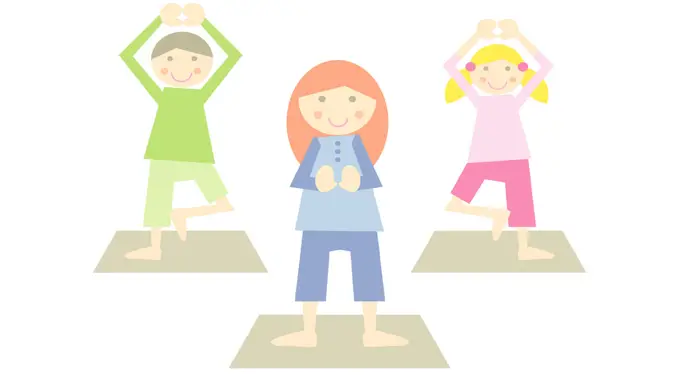 A Guide To Kids Yoga Instructor Training Programs
Have you ever thought about taking a kids yoga teacher training program? Teaching yoga to kids can be one of the most rewarding careers because you not only get to help shape the future of their lives, but you immerse yourself in an environment that reminds you of how simple life can really be. Teaching yoga to kids is not only just about teaching them, it can also act as a great tool for you to continue to learn and grow as well. If you are interested in taking a kids yoga teacher training program, then make sure to bookmark this page as we will be updating it with more information.
Rainbow Kids Yoga Teacher Training

At Rainbow Kids Yoga we are a bit crazy… which is great news for you, because let's face it – life and Yoga has become way too serious. Rainbow Kids Yoga can transform whole families, through you the student. We help you find the inner child by giving you the tools to act like a kid again and through Yoga, explore yourself and the world with a playful attitude. Rainbow Kids Yoga Teacher Training literally lets you play like a child for three days… the course is taught by doing rather than talking and before you know it, you are learning and teaching the principles of Yoga through the eyes of a child.
It will transform you back to a time where there was no serious adult facade, we just laughed, played, and had fun. The training is 27 hours over 3 days, 9 hours a day with a 1 hour break for lunch, and it is packed with a million practical techniques and tips for making your kids Yoga class the most fun and enriching experience for children and families of all ages and backgrounds. All you need is a willingness to participate, drop your inhibitions and simply play Yoga like a child. Imagine yourself bringing families together just by teaching them how to have fun Yoga style – RAINBOW KIDS YOGA STYLE.
To learn more please visit Rainbow Kids Yoga
Please check back later as we continue to update this page on Kids yoga teacher training and certification.
Are you interested in becoming a yoga teacher? Then visit our Yoga School Directory to find the right teacher training. Or, visit our Yoga Retreats page to explore beautiful yoga vacations from around the world.