Yoga Teacher Training Tips With Jean Mazzei
Jean Mazzei is an E-RYT 500 and has been teaching Yoga (Tantric Flow, Pranayama, and mediation) for over twentyfive years and has studied with the likes of Dennis Adams, Dr. Albert Franklin (TKS Desikachar lineage), BKS Iyengar, Baron Baptiste, Rod Stryker, Ana Forrest, and Dharma Mittra. Her philosophy is to inspire students to better understand themselves and support them in discovering who they really are. In her practical approach to yoga, it is Jean's belief that one of the keys to enlightenment is to literally "lighten up," so having fun is always a part of the process. We are pleased to offer this insight on yoga teacher training from a veteran teacher who is both well rounded and respected.
What inspired you to become a yoga teacher?
What inspired me to become a yoga teacher you ask? I was born to teach yoga. I know it sounds corny, but when I was in tenth grade, I had this moment of knowing. I had joined the golf team so I could hang out with one of my friends, and we were playing one day and I had a flash. As I watched her swing, I could "see" exactly what needed to happen to correct whatever it was that was causing the slice, hook, whatever. I couldn't play to save my life, but I could see the imbalances and communicate them. Needless to say, she always beat me! That was when I knew that I was a true teacher.
My dance instructor in college was my first real inspiration as far as showing me what a great teacher could do. She taught from a deep place of knowing, and was able to inspire beginners, intermediate and advanced students with grace, humor, and clarity. She helped bring out the best in her students. I knew I wanted to do that. I was inspired by having great teachers. I want to inspire others, as I have been inspired. It is so rewarding to watch people's lives change before your very eyes. I'm honored to be witness to their miracles.
Who did you do your yoga teacher training with?
I was grandfathered in at the E-RYT 500 level with my yoga training program. I had already been teaching yoga for about ten years by the time Yoga teacher trainings hit the scene. In those days, there was more focus on personal practice and going to workshops to gain inspiration and fine tune. In fact, going outside the home for a daily yoga class wasn't even an option!
There are many yoga teachers that have influenced me for different reasons. My first teacher, Albert Franklin (TKV Desikachar lineage) taught me the essence of what yoga is, complete with a pranayama practice. I never missed my asana/pranayama practice, even when I was touring with the dance company and had to get up at 4am. After that, my world turned upside down when I started going to workshops given by BKS Iyengar's senior teachers: Judith Lasater, Sam Dworkis, Arthur Kilmurray, to name a few.
Most recently, I have had the pleasure of training with Dharma Mittra and Rod Stryker. Dharma is awesome. He is such a simple, humble man who can just blow you away. Rod is a full blown Yogarupa, a title not given very much to people in the West. His style is called ParaYoga. I was attracted to it because the teachings came from the sublime teachings of the Sri Vidya lineage. I am proud to say that I am one of 9 people to have completed Level II Yoga Certification in this comprehensive program. I'm currently studying with Pandit Rajmani Tigunait of the Himalayan Institute, who is also Rod's teacher.
What did you love most about the yoga teacher training course?
What I loved most about each yoga teacher training course, were the new insights, information, and experiences that come from growing in a yoga practice. I would recommend studying with any of those yoga teachers if you are looking to become a yoga teacher. They all bring their unique experiences, knowledge and point of view. I would also encourage people to look outside of the immediate yoga community for inspiration. Whether it's taking an art class or walking on the beach, yoga is everywhere and in everything.
What was your biggest challenge in becoming a yoga teacher?
It was never a challenge becoming a yoga teacher. I did have a moment of "crisis" though. After I had been teaching yoga for about ten years, I "retired" My classes were small, I wasn't making money, and I was getting burned out. From that moment, I vowed to teach from a point of view of service, and to know that as a yoga teacher I'm fulfilling my dharma. I don't teach for free, but I also don't let money run me. I created a mission statement for myself. Something that I could repeat to myself to remind me of the real reason I'm teaching. For me,  my overall goal for teaching is to provide a space for people to experience who they really are. Just like anything, yoga trends come and go. That's why I stick with what is essential to me and teach from that place.
What has been your biggest challenge in continuing your craft as a yoga teacher?
For me, as with most teachers, taking care of myself and carving out time for my personal yoga practice can be the most challenging. Remember, you can only teach from a full cup. If you have nothing in your cup, you have nothing to give.
Is there any advice you would give a new Yoga student who wants to become a yoga teacher?
1)   Have a solid personal home practice that you respect and love. Keep it separate from your class planning.
2)   Find ways to stay inspired and interested. Challenge yourself to keep learning.
3)   Remember, you are the example you set for your students, so teach what you know, walk your talk, and make yoga something that applies to your daily life.
Do you have anything exciting coming up that you would like to tell our community?
Yes!
First, there are 2 different all inclusive luxury yoga events coming up.
The first one is Sri and Shakti for Limitless Possibilities held April 2-9  at the breathtaking Prana del Mar in Baja Mexico. 2 daily yoga classes, all healthy gourment meails, airport transfers, and spacious rooms or suites that all fact the beach. On-site spa services available.
For teachers or more advanced yogis who want to really deepen their practice in an immersion, we have our 500 hour Sri Yoga Teacher Training Certification Program at Prana del Mar.  Students who have been certified at the 200 hour level will be eligible for 500 hour certification upon completion. Again, it's all-inclusive. What an awesome way to get your advanced training – on a beach in Mexico with someone cooking your food! May 14-June 11.
And last but not least, we have 2 different 200 hour Sri Yoga Teacher Trainings in the greater San Francisco Bay Area. The first is a 28 day intensive from July 5-31 and the second is our weekend extended program over 13 weekends starting August 27.
To learn more vist www.SriYogaRetreats.com for more information.
——————————————————————————————————————————————————————————————–
Yoga Teacher Training Schools – Are you interested in becoming a yoga teacher and taking a yoga teacher training? Then check out our list of schools from around the world offering yoga certification programs.
Yoga Teacher Training Scholarship – Learn more about our scholarship program where we offer one lucky student the opportunity to win a free yoga teacher training.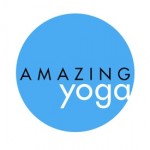 Amazing Yoga – Power Vinyasa Yoga Teacher Training with Amazing Yoga is an incredible opportunity to learn how to facilitate transformation—physical, mental, and spiritual.  You will leave the training radiating and filled with confidence and joy.  Whether you aspire to teach, are an experienced teacher or simply want to deepen your practice, this training will empower you. Our trainings are held in exotic locations such as Tulum, Mexico and Costa Rica.  Get ready for a full immersion into yoga at the most peaceful and magical places you can imagine. Click here to learn more about Amazing Yoga Teacher Training
Make sure to friend us on Facebook or follow us on Twitter to stay up to date with new articles offering guidance on how to teach yoga.
Are you interested in becoming a yoga teacher? Then visit our Yoga School Directory to find the right teacher training. Or, visit our Yoga Retreats page to explore beautiful yoga vacations from around the world.