Interested In Taking An Ishta Yoga Teacher Training?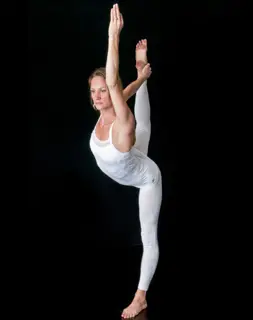 Started by Alan Finger and his father, Mani Finger, together they both developed ISHTA Yoga in South Africa in the 1960s. The word ISHTA is an acronym for "Integrated Science of Hatha Tantra and Ayurveda" and this style seeks to bring clarity of the integrated system to the individual practitioner. While this style of yoga is not as well known or practiced as other styles, it still offers some a lot of value because of its respect towards the lineage and history of where yoga came from.
History Of ISHTA Yoga
Mani first came into yoga when Paramahansa Yogananda, the Indian guru who came to the states in the mid 1900's, initiated him into Kriya Yoga. Because of this profound experience, Mani went back to his home in South Africa where he turned his home into an Ashram and had many gurus come and teach there. Because many of these gurus had different yogic backgrounds, Mani decided to incorporate these all and created ISHTA Yoga.
After teaching in his ashram in South Africa for thirteen years, Alan decided to head West and take his practice and teachings with him where he wound up in Los Angeles and started the Yoga Tantra Institute. Right after this he began the infamous Yoga Works (this is prior to before it became the wide known chain of studios) Wanting to head East to New York, Alanformed the Yoga Zone Studios which then evolved into Be Yoga and has now been integrated back into the Yoga Works network of studios. Later on in 2008 Alan and his associates Julie Wilcox, Sarah Platt, and Bruce Wilcox launched the first studio dedicated to the tradition of ISHTA Yoga in Manhattan and resides in midtown New York City where they offer teacher trainings as well as other forms of healing and wellness programs.
What separates ISHTA Yoga From Other Styles Of Yoga?
Ironically ISHTA looks to integrate rather then separate. In many ways, ISHTA Yoga is the first of the hybrid fusion styles of yoga. As is very commonplace these days in most studios and teachers, many are taking teachings from the styles they have studied and creating their own fusion. ISHTA's mission to acknowledge, integrate and celebrate the many styles of Yoga was a unique one in the Yoga community (at the time); many Yoga styles have sought/are seeking to distinguish themselves from other styles of yoga. Additionally, ISHTA's more open format allows the student to adjust the asana practice according to his/her needs, rather than fulfilling the demands of one particular Yoga style.
While some in the community might argue this is not the correct way to practice yoga, more people in the West are now accommodating this approach understanding that everyone is at a different place in their practice. Others might argue this is a business decision to keep students coming and not feeling to much pressure or expectations to perform at a certain level.
How Popular Is ISHTA Yoga In The World Community?
While ISHTA Yoga is not the most well known or popular form of yoga, it still has many attributes that make it a high quality practice. Some could argue that it has just lacked proper marketing and push by major teachers to make it a more used practice. Currently less than 1% of Yoga Alliance's registered US schools teach the ISHTA style.
What Are Ishta Yoga Teacher Trainings Like?
ISHTA yoga teacher trainings encourage individuality and allow each trainee to discover and define his or her own original path. The ISHTA training is a well-rounded approach that, like ISHTA Yoga itself, draws on many existing Yoga styles. For many students who might be starting off as a teacher, this allows them more flexibility in how they learn and teach.
What can I expect if I take an ISHTA Yoga Teacher Training?
Expect a yoga teacher training led by Alan Finger himself and his senior teachers, since certification through Alan is the only was to become an authorized ISHTA practitioner. Expect to travel to the ISHTA Yoga center in NYC where all trainings take place. Also, know that even with a basic 200-hour yoga teacher training in ISHTA, teachers are not allowed to use the ISHTA brand name or refer to their classes as ISHTA Yoga; for those privileges, teachers must complete the 500-hour training and pay membership in the ISHTA teaching community.
Teacher trainings curriculum include meditation, asana, postural alignment, pranayama, Tantric philosophy, yoga history, anatomy, Sanskrit, pre-natal yoga, restorative yoga, injury management, voice projection in class and much more. Their training's include a 200-hour, 300-hour, 500-hour, and specialty training. Their teachings are very much based on the ancient wisdom of India's teachings of yoga but they also respect the modern worlds perspective and approach to yoga. If you plan to take an ISHTA yoga certification program expect to not only learn about this ancient practice, but more so you will delve deep into your own psyche.
If you want to become a yoga teacher and learn to teach yoga in the ISHTA style of yoga, then you can visit Ishta Yoga
———————————————————————————————————————————————————————————————
Useful Links
Yoga Teacher Training Schools – Are you interested in becoming a yoga teacher and taking a yoga teacher training? Then check out our list of schools from around the world offering yoga certification programs.
Yoga Teacher Training Scholarship – Learn more about our scholarship program where we offer one lucky student the opportunity to win a free yoga teacher training.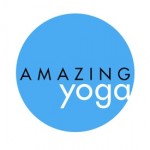 Amazing Yoga – Power Vinyasa Yoga Teacher Training with Amazing Yoga is an incredible opportunity to learn how to facilitate transformation—physical, mental, and spiritual.  You will leave the training radiating and filled with confidence and joy.  Whether you aspire to teach, are an experienced teacher or simply want to deepen your practice, this training will empower you. Our trainings are held in exotic locations such as Tulum, Mexico and Costa Rica.  Get ready for a full immersion into yoga at the most peaceful and magical places you can imagine. Click here to learn more about Amazing Yoga Teacher Training
Are you interested in becoming a yoga teacher? Then visit our Yoga School Directory to find the right teacher training. Or, visit our Yoga Retreats page to explore beautiful yoga vacations from around the world.