Interview with doula, energy healer, and future yogi to mother's & babies internationally, Ms. Kayce.
Editors note: Yoga TrainingGuide.com did not conduct an interview with Kayce Neill. She cleverly submitter her essay in this format. Enjoy

YTG: We are absolutely thrilled and honored to be bringing you an interview with Kayce. She is what you would call a "Jill-of-all-trades". Isn't that right Kayce?
Kayce: [Smile] Yes!
YTG: Let me fill you all in on her background. This is what her agents send out to her doula clients and it will give a great introduction as to why we have chosen to interview her for this article.
Kayce is a trained doula through Debra Pascali-Bonaro. She is currently working on her DONA certification, and is beyond excited to be working with women, men, and families during this truly special time in their lives. She believes every woman has the right to have the birth she wants, and loves being able to support is right in any way she is asked. Kayce has an extensive background in working with children, and becoming a doula quite a natural step for her. Before becoming a doula, Kayce has been able to amass a great deal of knowledge throughout various trades, which enhances her ability to serve her clients. Some of the ways she acquired this wisdom and skill are listed below:
Played volleyball, music, and dance & was highly involved in the arts throughout her youth.
15 years of yoga practice (Various: Hatha, Vinyasa, Kundalini, Naam, Bikram, Anusara) 
Bachelor's in Marketing with a concentration in Advertising & Promotions. Full-time event planner in NYC & internationally for 5+ years.
Certified in White Time energy healing (WT is a form of reiki healing)
Energy healer through the Four Winds – certified in illuminations, journeying/visualizations, guided meditations, clearings, despachos (sacred prayer bundles to set intentions, goals, dreams, visions for the family and soon-to-be baby), flower essences, etc. 
A life coach and a sensuality coach for women
A certified as an Angel Bear yoga instructor for children ages 3-9.
Kayce is truly passionate about children and their families, their well being, and making a difference in their lives. For her, being able to empower mothers to say what they want and have their voices heard is of the utmost importance.  She strives to remind women how strong, vulnerable, inspirational and courageous they are, and to help them fully surrender to being themselves during birth, while also being able to support their partner. This is the most magical moment imaginable for Kayce, as she feels it creates an amazing environment for a child to be born into. She is looking to serve families as best she can, and the path of a doula truly feels right for her.  She cannot imagine doing anything else with her time. So, it is without further ado, that I officially introduce you to Kayce.
Kayce: Thank you YTG! What an amazing and wonderful introduction! It is so great to be here with you, and give you some insight as to why I would love to be the next Yoga Teacher Training Scholarship winner.
YTG: Great! Then let's get started. So, Kayce, can you tell us why you want to become a yoga teacher?
Kayce: I want to become a yoga teacher because this would be a beautiful and natural "next step" for me to take in support the women and families I work with as a doula. For those who don't know what a doula is, DONA International say's:
"The word "doula" comes from the ancient Greek meaning "a woman who serves" and is now used to refer to a trained and experienced professional who provides continuous physical, emotional and informational support to the mother before, during and just after birth."
As a doula, I truly do whatever I can to represent and embody this definition. My only goal is to be in complete service and to support the mother and her birth plan unconditionally as she is going through her birthing process. This may include, but is not limited to; the use of one or all of my healing modalities, my intuition and complete trust in the woman's abilities, stepping in as a coach and total encourager, bringing movement, meditation, and breath in as a practicing yogi for over 15 years, an ear to listen or shoulder to cry on, a sacred space holder, and a book of wisdom, bringing forth to her any and all knowledge I've gained through literature, classes, and documentaries, to support her fully and completely until after her baby is born.
This may include, but is not limited to; the use of one or all of my healing modalities, my intuition and complete trust in the woman's abilities, stepping in as a coach and total encourager, bringing movement, meditation, and breath in as a practicing yogi for over 15 years, an ear to listen or shoulder to cry on, a sacred space holder, and a book of wisdom, bringing forth to her any and all knowledge I've gained through literature, classes, and documentaries, to support her fully and completely until after her baby is born.
Along with using yoga for my doula practice, I also hope to be able to take my teachings to the next level and get certified as a prenatal yoga teacher.  This will give me another way to support all the mothers, partners, and families I work with. It is definitely a dream and goal of mine to be able to teach yoga at all levels: prenatal, postnatal, family, and children's–as well as a basic daily yoga practice that would be all encompassing; something that can be done anywhere and at any time in someone's life. My belief is that children absorb what they see their parents and the adults around them doing. If they experience these adults doing yoga and are able to create relaxation, love, calmness, exploration, movement, trust in oneself and one's intuition, and a connection with self and others thought out their life, it will be the only lifestyle they know. In this way, it will be a part of who they are, always. Yoga and healing a way of life? Yes please!
YTG: Who is your favorite yoga teacher and how did they inspire you?
Kayce: There are so many amazing yoga teachers out there that I truly love and connect with, but since you are asking for my favorite, I would say that it is Elena Brower! She truly inspires me daily in so many ways, from her interpersonal work of self-discovery and her encouragement of others to do the same, to her BEingness of love, compassion, gratitude, strength, calmness, beauty, trust, and freedom.  This, along with her endless charitable efforts-GIVE scent , the stunning CONNECT Mala beads, her daily guidance and inspiration via Facebook, her honest, open, and authentic blog help her to influence and effect countless numbers of people as she has me.   The way yoga is her and she is yoga, with such grace, beauty, bliss, and ease shows us that we truly can have everything we desire and more, that anything and everything is truly possible.  This is the type of woman, daughter, mother, partner, yogi, doula, and luminous being that I aspire to be one day and hope to inspire other women to be as well.
YTG: Why do you want to take a yoga instructor training with the school you have chosen?
Kayce: When I got to Yandara yoga's page and read the following quote, I knew in that instant, this was the school and teacher training for me:
"Yandara is non-sectarian and anyone interested in yoga is welcome to enroll.  Some people hesitate to become yoga teachers because they feel they don't have the right body type or aren't flexible enough or are too old or too young. Yoga is for everyone. Everyone has the perfect yoga body. Our yoga teacher training is open to all yoga practitioners with a minimum of six months yoga practice. Yoga instructor certification is based on the successful comprehension and mastery of the principles and practice of yoga and the ability to communicate them to others."
There have been many times that I wanted to immerse myself in yoga, but felt like it was a "members only" club, where you had to have the perfect practice, body, spirituality-all of which I never felt I had. This discouraged me from pursuing yoga in the way I truly wanted to. When I read that quote, I felt like I was finally given the permission I needed to step fully into the practice of yoga.
The other reason's I chose Yandara yoga were:
1. The ability to become certified as a teacher in a month or less. The reason this is of the utmost importance to me is that, in my work as a doula, once I am hired by a mother, from her 36 weeks until birth, I am on call 24/7. This means, the moment she is in labor, I'm there with her until at least 2 hours after the baby is born. I believe it would be difficult for me to do a teacher training with a school that offers weekends, as I never know when I may be called into a birth. With the longer immersion, I can take a break from my doula work more easily, by not taking any clients before or after the dates until I return.
2. I get to begin teaching right from the beginning with my peers. For me, the biggest factor in learning a new skill or modality is being able to practice it with others right away so that it becomes second nature. Teaching others becomes an intuitive dance where your thinking, analytical mind steps aside and allows the universal flow to come through you. I believe that by practicing with your peers, you are able to get immediate feedback towards what's working and what isn't, allowing you to grow your practice through experiencing so many different styles of teaching. It's a great way to grow, bond, inspire, and explore. You are also able to face any and all of your fears head on, so that when you are in front of your own classes you will know how to handle any situation which may arise.
3. Being able to escape NYC to fully immerse in the practice. I love the idea of being able to escape. This will allow me to know what it feels like to fully step away from life.  In this way, when I am guiding, teaching, and supporting my students, mothers, and peers, I am able to know that place that we are all striving to get to, and guide them there as well.
4. Yandara's beliefs are in alignment with my own. I believe that they personify and advocate what it is that I am looking to teach. The way they talk about relaxing, meditation, and connecting with your mind, body, spirit, and soul says to me that they allow you to become all of this "oneness". This is what I am seeking.
5. The location. Enough said. Beauty, bliss, relaxation, beach, sun, yoga, and delicious food…I'm already there in my mind!
6. The last day of class is my 30th birthday!!!! What an amazing, inspiring, empowering, life-altering way to ring in my 30th year! On beach, doing something I love, that is in complete alignment with my dreams and goals!
YTG: Fantastic Kayce! And finally, how do you plan to make an impact in the world as a yoga teacher?
Kayce: ‪The first way that I plan on making an impact is to use my newly received skills as a yoga teacher to work with women who are pregnant – to teach them to be able to connect with and listen to their bodies, to show them the importance of breath and meditation as well as different techniques, to teach women how to trust their knowing what movements they need to release tension and create comfort, bliss, and a state of calmness and relation, and most importantly, to be able to answer the questions, "What do you feel? What do you need? What do you want? What does your body want?" with authenticity, at any given moment.
This will help them honor what it is they truly want … before birth, during the birth process, and after the birth-hopefully for the rest of their lives. I believe that for many of these women, this may be the first time since they were children that someone asked them what they wanted and didn't expect them to answer openly and honestly. Try it for yourself. Ask yourself these questions and consider the answer you want to say, and whether you would say that to someone. When you are able to answer those questions-fully, completely, and authentically- you will always be able to answer those questions, as you've been given the tools and understand how to use them. Answering these questions authentically, allows a women to feel empowered, inspired, connected. ‬
For me, having a women feel this within herself is so important. I've been told over and over again (and have personal experience to back this up) that what you experience during and after birth are some of the most important and impactful moments in your life. Imagine being born into a space that is calm, relaxed, beautiful and sacred to a mother who feels unconditional love, feels empowered, supported, respected, feels her voice was heard, and to a father who was able to protect and love and support his wife and child unconditionally. For a child, this is the first example of what a woman is and how a man should treat her. What amazing examples, in their truest most instinctual ways. It is amazing what birth brings out in all involved. If I can be the starting point, the point of inspiration, the agent of change when it comes to women and men, then that is an unbelievable honor, especially for future generations.
From there, I would love to partner with organizations that work directly with women, children, and childbirth, such as the The United Nations, The World Health Organization, UNICEF, FIGO, the International MotherBaby Childbirth Initiative, etc. to create a program that brings together all modalities to support women before, during, and after childbirth, that is readily available for all women who are interested at any time, so that empowerment, respect, choice, a voice … becomes a way of life. Creating this program, being able to teach it to women worldwide, and having education available to all who are interested…to me, this would be the greatest gift and my true purpose for being here. And it all starts with being the recipient of the Yoga Teacher Training Scholarship.
YTG: Kayce, amazing. Thank you. It has been really lovely.
Kayce: Thank you Yoga Training Guide and it's from the most sincere place of gratitude that I thank each and every one of you who is and has supported me. I wouldn't be where I am today without. If you are interested in continuing to support me, please Fackbook like, comment or share, and/or Tweet this application. Namaste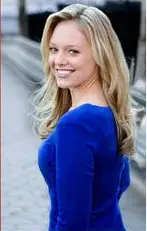 2012 Yoga Scholarship Essay
By: Kayce Neill
If you liked this article and want them to win a free yoga teacher training, then make sure to vote for her by leaving a comment (scroll all the way to the bottom), and sharing this article on Facebook or Twitter. Each comment, Facebook, and Twitter share counts as one vote and you can do all three!
Are you interested in becoming a yoga teacher? Then visit our Yoga School Directory to find the right teacher training. Or, visit our Yoga Retreats page to explore beautiful yoga vacations from around the world.