A Guide To Hatha Yoga Teacher Training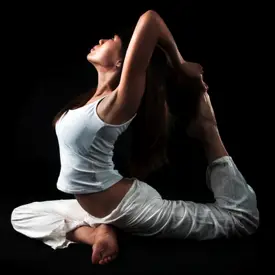 Are you interested in taking a Hatha yoga teacher training? Here are a list of schools offering this style of training along with some yoga industry information you will need to know about teaching Hatha:
Etowah Valley Yoga
Ledd by master teacher Sue Hopkins, this Yoga Alliance accredited Hatha yoga teacher training program is based in Cartersville, GA – USA. They offer both introductory 200-hour and advanced 500-hour series. The course covers everything from alignment, action and essence of the asanas, pranayama, meditation, and philosophy of yoga. The school limits the size of the class to ensure everyone gets the attention they deserve so that they can leave the school ready to teach in front of a live class.
To learn more please visit Etowah Valley Yoga.
Agama Yoga
Located in beautiful and exotic Thailand, Agama Yoga offers a Yoga Alliance accredited (and International Yoga Federation) 500-hour Hatha yoga teacher training. This course is best suited for students who are more interested in the esoteric style and approach to yoga and spirituality. The course will cover such topics as asanas, pranayama, mudras, and bandhas according to the classical Yogic texts, a 30+ hour program of anatomy and physiology, and exceptional teachings regarding the development of subtle energies and psychic protection, the importance and power of consecration, and other advanced esoteric information.
To learn more, please visit Agama Yoga.
Anuttara Yoga Shala
Led by master teacher Philip Christodoulou, this Yoga Alliance accredited Hatha yoga teacher training takes place in beautiful Deerfield Beach, FL – USA. This training will cover such topics as the history of yoga:  Vedas, Upanishads, Puranas, Epics, Other Shastras and Tantras;  Asanas and their spiritual, physical and historical significance;  Mudras, energetic bodies, chakras and nadis. Mantra, etc;  Creating a class based on Anuttara sequencing and alignment principles.;  Voice, narrative and Bhava principles, etc; and much more. Their Hatha yoga certification programs run throughout the year.
To learn more please visit Anuttara Yoga Shala.
Anamaya Yoga
Led by teachers Cain Carrol and Jackie Chiodo, this 200-hour Hatha yoga teacher training takes place at the lovely Anamaya yoga retreat and resort in Costa Rica. When asked what students can expect from the training their response was, "Classes will challenge students to step outside their area of comfort and will allow them the opportunity to practice the breadth of yoga, combining philosophy and science with movement, concentration techniques, postures, breath work, guided relaxation, and much more." The program will cover everything from learning the Chakra system, Gunas, Ayurveda, Yoga Sutras, Bhagavad Gita, Koshas, Pranayama, meditation and more.
To learn more please visit Anamaya Yoga Retreat.
Yandara Yoga Institute
Led by master teacher Craig Perkins, Yandara Yoga Institute offers 15 Yoga Alliance accredited Hatha yoga teacher trainings in Baja Mexico and Bali every year. Their programs cover everything from how to teach yoga to beginners, precise alignment, addressing individual differences, use of props, pranayama,  meditation techniques, yogic theory, anatomy, communication skills, and much more. At their trainings you will benefit immensely from the emphasis that is placed on practice teaching time, one to one mentoring, and small class sizes.
To learn more please visit Yandara Yoga Institute.
Yoga Blend
Led by master teacher Christy Marsden, this Yoga Alliance accredited Hatha yoga teacher training takes place in the yoga mecca of the world, Los Angeles CA, USA. The program covers everything from the history and philosophy of yoga, the Yoga Sutras, pranayama, meditation, sound and chanting, how to teach asanas effectively, sequencing, creating a class theme, the business of yoga, anatomy, chakras, Ayurveda, and much more.
To learn more please visit Yoga Blend.
Shakti Spirit Yoga
Led by master teacher Rachel Hull, Shakti Spirit's Yoga Alliance accredited Hatha yoga teacher training is located in beautiful Bali. Shakti Spirit's teacher trainings are known for their comprehensive approach to firmly grounding students in the principles of Hatha Yoga, Ayurveda, Anatomy and Yoga Therapy, Yogic Philosophy, and Teaching Skills. In this course you will receive instruction in movement related Anatomy and Physiology, Yoga Therapy, Yogic philosophy, Asana – including static postures where we focus on alignment, as well as Vinyasa Flow sequences, adjusting skills, the use of props, and teaching and sequencing skills.
To learn more please visit Shakti Spirit Yoga.
Himalayan Yoga Institute
Led by world renowned master teacher Ganga Grace, their international Hatha yoga teacher trainings are known for being an all encompassing program that truly teaches future yogis the "yogic lifestyle." While the training is open to novices and beginners, their trainings are intended for those students who are seriously committed to yoga. The 200-hour Yoga Alliance trainings are held all over the world and will cover such topics as the impact of yoga on the modern lifestyle, asana practice along with many hidden benefits, principles of Ayurveda, how to set up classes, the business of teaching, subtle energies, chakras, teaching methodologies, philosophy, tantra, and much more.
To learn more visit Himalayan Yoga Institute.
Transformation Yoga Trainings
True mastery starts here. To develop your calling as a yoga teacher, you need the right mentor. For three decades, Lillah has trained hundreds of people like you to connect with their hearts and their potential. Now it's your turn. Learn from Lillah and selected teachers to deepen your practice and skillfully and safely impart your yoga wisdom to others. Study the alignment and action principles of yoga as gifted to us by B.K.S. Iyengar, integrated with predominate healing arts, bodywork and energy medicine practices.  Ongoing support and mentorship.
To learn more visit Transformation Yoga Training
Sivananda Ashram Yoga Farm
Sivananda's Teacher Training Course (TTC) is primarily a classical Yoga spiritual development course, carefully developed by Swami Vishnu-devananda. This course is meant to be intensive, immersing the students in a day long balanced program of theory and practices. The students come from different backgrounds and cultures and live harmoniously together in a spiritual community under the guidance of swamis and teachers. Graduates of TTC receive the title Yoga Siromani, keeper of the jewel of yoga, and an internationally recognized certification. TTC is certified by Yoga Alliance for the 200 hours standard for Registered Yoga Schools. Since 1969, more than 29,000 yoga teachers have been trained through the Sivananda Yoga Vedanta Centers' TTC program.
To learn more visit Sivananda Ashram Yoga Farm
More About Hatha Yoga
Hatha yoga is one of the most common and well-established styles of yoga not only in the US, but the world. Hatha yoga has a rich history that goes back as far as the early 1500's in India and was a system or "style" of yoga that was introduced by Yogi Swatmarama.
Tracing the origins of hatha will lead you to the Sanskrit words "ha" which translates into "sun" and the word "tha" which means moon. So basically, the core essence and meaning behind hatha yoga means sun and moon and is supposed to represent the unity between polar opposites or "union"
If you are seriously interested in taking a hatha yoga teacher training, then there are going to be many things you will need to consider. Because hatha yoga is the most popular, it also means that there are going to be many variations and approaches in how schools teach hatha yoga to their students. Traditionally speaking, hatha yoga is the culmination of asanas, cleansing (both physical and spiritual), poses, meditation, and breathing techniques.
For many yoga schools, a hatha yoga teacher training is about teaching a student to become more spiritually aware and attuned. And for other schools, hatha yoga is just about the physical practice (asanas) So make sure that before you sign up for a hatha yoga teacher training, that you have a clear understanding of the schools philosophy and approach to their style of teaching so you can make sure you get what you want from this yoga certification program.
If you are serious about taking a hatha yoga teacher training, then we highly suggest you keep some of these factors in mind:
What is the history of this style of yoga?
Hatha yoga was developed in India by Yogi Swatmarama in the 15th century. Its primary text is Swatmarama's Hatha Yoga Pradipika, which draws on ancient Sanskrit texts to tell the myth of the founding of hatha yoga by Lord Shiva and a wayward fish. Like most of the yoga culture, it is ensconced in a deep rich history of mysticism.
Hatha yoga as it is known today derives from the school of Sri Tirumalai Krishnamacharya and is known as a holistic and purifying form. Hatha yoga literally means sun and moon, and refers to the oppositional energies that must be balanced in the body in order to attain liberation. Interestingly, three of Krishnamacharya's students went on to develop their own Yoga styles, essentially bringing Hatha yoga westward: Pattabhi Jois, father of Ashtanga yoga, BKS Iyengar, who gave his name to Iyengar yoga, and TKV Desikachar, who founded Viniyoga.
What separates hatha yoga from other styles of yoga?
Well the first thing that must be understood is that hatha yoga was one of the first series or style of yoga. Hatha yoga is a style that, with its many variations, forms, and teachers, is accessible to anyone. You'll find some form of hatha yoga in small-town gyms and big city studios the world over. Unlike other styles of today's yoga, many of which have trademarked their names and gone to great lengths to remain exclusive to their founders' respective visions, hatha yoga has only become more open to interpretation over time. It seems hatha yoga has the intrinsic ability to adapt to both time and teacher, and remain liberated and accessible at its core.
What percentages of yoga schools teach hatha yoga?
Currently approximately 33% of Yoga Alliance's registered US yoga schools teach in the Hatha tradition, more than any other style. So if you are going to take a hatha yoga teacher training, you will become part of a large group of teachers. The upside to this is that since many studios teach this style of yoga, you will have more studios in which you can try and teach at. What could be considered the "down side" is that you will have more competition since many teachers teach hatha yoga.
How popular is hatha in the yoga community?
Hatha yoga is the most popular style of yoga in practice today when you look at it from how many people practice and teach it. Of course discussing any style of yoga's "popularity" is totally subjective. With its many variations and related styles, there is literally something for everyone. Hatha yoga is considered the most accessible style of yoga for any level of practice, especially beginners.
Who are the major teachers in this style?
While there are many teachers who teath hatha yoga, some of the veterans of this style of yoga include Lilias Folan, Barbara Benagh and JJ Gormley. These teachers are considered by many to be the pioneers of yoga here in the West and should you take a hatha yoga teacher training, you become part of a large lineage of yoga teachers. Other major schools offering Hatha yoga certification include YogaVille and Integral Yoga.
What are hatha yoga teacher trainings like?
Hatha yoga teacher trainings will vary depending on the school and teacher. As mentioned earlier in this article, one of the main things you will need to take into account is if the school has a more "fitness" or "spiritual" approach to their yoga teacher certification program. Make sure you ask a llot of questions and that you are clear on where the school is coming from in their teaching approach. Look into each school's yoga philosophy and teacher training curriculum to learn what their version of hatha yoga training consists of.
What can I expect if I take a hatha yoga teacher training?
Well the first thing you can expect is to be challenged beyond belief. Because hatha yoga has such a rich history, this means that this style of yoga has a very set way of being taught when it comes to asanas and postures. For the past 500 years yoga teachers have been perfecting hatha yoga and schools now have a clear set of guidelines in what they expect from soon to be yoga teachers.
That being said, everything depends entirely on the hatha yoga school selected. If, for example, you decide to study at the Krishnamacharya Madram in India, ground zero for the development of hatha yoga, you can expect to study with Krishnamacharya's son in the Hatha-based Viniyoga tradition. At a major US school, expect a more comprehensive program focused on both traditional hatha fundamentals and present day teaching methodology.
Regardless of the school you choose, by taking a hatha yoga teacher training, you will learn one of the most traditional styles of yoga being taught today and it will give you a strong foundation in which you can launch your career as a yoga teacher.
——————————————————————————————————————————————————————————————–
Useful Links
Yoga Teacher Training Schools – Are you interested in becoming a yoga teacher and taking a yoga teacher training? Then check out our list of schools from around the world offering yoga certification programs.
Yoga Teacher Training Scholarship – Learn more about our scholarship program where we offer one lucky student the opportunity to win a free yoga teacher training.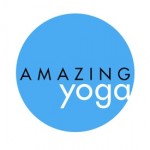 Amazing Yoga – Power Vinyasa Yoga Teacher Training with Amazing Yoga is an incredible opportunity to learn how to facilitate transformation—physical, mental, and spiritual.  You will leave the training radiating and filled with confidence and joy.  Whether you aspire to teach, are an experienced teacher or simply want to deepen your practice, this training will empower you. Our trainings are held in exotic locations such as Tulum, Mexico and Costa Rica.  Get ready for a full immersion into yoga at the most peaceful and magical places you can imagine. Click here to learn more about Amazing Yoga Teacher Training
Make sure to friend us on Facebook or follow us on Twitter to stay up to date with new articles offering guidance on how to teach yoga.
Are you interested in becoming a yoga teacher? Then visit our Yoga School Directory to find the right teacher training. Or, visit our Yoga Retreats page to explore beautiful yoga vacations from around the world.