Which School Is Right For Your Yoga Teacher Training?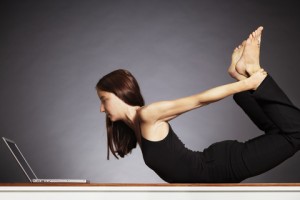 So now that you're up to your vishudda chakra in potential 200-hr yoga teacher training programs- hopefully ones that meet those basic requirements we just covered- its time to ask yourself some deeper questions. Yoga instructor certification programs come in as many flavors as summertime popsicles, and these considerations will help get you closer to a yoga training that's right for you and support you along your path of finding the right yoga teacher training school. One should never rush into something that is going to take this much time and money and we hope to provide you with some solid questions and answers before you sign up to a yoga school.
Here are some questions you should ask yourself…
What Style Of Yoga Teacher Training Should I Take?
Yoga schools train new teachers in their preferred yoga style; a few larger yoga teacher training schools may offer yoga teacher trainings in a couple of different styles. In general, a style of yoga is a way of approaching, focusing and defining yoga more specifically. Yoga styles popular today include Hatha, Vinyasa, Ashtanga, Iyengar, Bikram, and the list goes on. In fact, today's yoga style are more of a "fusion" in that many schools and teachers are blending different styles together to meet todays demand of modern yogi. An excellent way to try out a type of yoga that's unfamiliar to you is by taking a class in that style, ideally from a more experienced yoga teacher. If you enjoy the class and the way the teacher communicates, look into yoga teacher training programs in that style. The reason you should take into account a style of yoga before you begin your teacher training is because you will establish a foundation not only in teaching this style of yoga, but from a marketing and branding perspective as well (should you decide to become a full fledge teacher.)
What Is Your Yoga Teacher Training School Budget?
Yoga teacher training schools today range from around $1500 to $15000, depending on a number of factors such as: where you live, the style of yoga, and whether or not the yoga teacher training is a residential one. An expensive yoga certification course isn't necessarily the best training program; much like college, it's possible to overpay for your yoga education. For example, one Hatha yoga teacher training could be charging $3700 while another one right down the street could be charging $2700. What's the difference? It depends but generally just like most products out there, you are paying more for the name. Unfortunately yoga these days is also about the marketing and branding and you can't run from it unless you head to the hills. See what you're getting for that extra thousand bucks by doing some further research.  Don't be timid or afraid to ask the yoga school why they feel you should pay more for their yoga teacher training versus another school.  As you continue your research for the right yoga teacher training school, make sure you try out the different studio's classes; talk to the yoga teacher trainers; talk to people who have been through the Yoga trainings; and try to choose the best option for you. The more costly training might be your best fit after all, and the only way to find out is by getting in there and looking into it.
The Cost of A Trademarked Yoga Teacher Training School
If you choose to study a trademarked style at a yoga teacher training school such as Bikram or Jivamukti, you're going to be looking at some of the most costly yoga teacher trainings in the yoga world. For example, Bikram yoga teacher training will run you around $11,000. One reason yoga teacher training schools trademark their name is to ensure that they, the originator of that style of yoga and its training, retain sole control of authorizing new teachers. If you're in love with a trademarked style, expect to pay more, and look into the specifics of what you're getting for your money. But once again, more then likely you are paying a lot for a yoga teacher training school because of its name and position within the yoga world. This is not necessarily bad because should you decide to teach and establish a full blown yoga career, saying that you learned with this "brand name" yoga teacher training school will carry weight and the investment could pay off.
What Is Your Time Frame For Your Yoga Teacher Training?
Different yoga teacher trainings will take place over different time frames, and it's not unusual for one school to offer teacher trainings in a variety of time formats to suit a variety of students' needs. Yoga teacher training schools might be designed for those who work full time, and have their nights and weekends free. Or, a yoga certification might occur in an intensive, one-month format where you attend the school most every day, all day. Still other yoga teacher trainings are residential trainings, where you live and study in a retreat type environment for a month or more. What sort of flexibility and availability you have in your schedule will help determine what yoga teacher training school you attend.
Will I Want To Launch A Yoga Career After My Yoga Teacher Training?
Another question you should ask yourself is if you plan on becoming a full fledge yoga teacher? Meaning do you plan on making a career out of it? Most yoga teacher training schools today do not offer much assistance in that department of marketing and building your yoga career. While others have started to implement this. Other schools like to hire from within and help build their students careers from their yoga school. Should you want to take your practice to the level of becoming a full fledge yoga teacher, make sure you ask the school what kind of assistance do they offer in this area.
Together with the basics, this group of personal considerations will help you develop a short list of yoga teacher training schools that are right for you. Up next, we'll look deeper into the pros and cons of different yoga training's time formats, including whether you should consider training in the country of yoga's birth, India.
——————————————————————————————————————————————————————————————–
Useful Links
Yoga Teacher Training Schools – Are you interested in becoming a yoga teacher and taking a yoga teacher training? Then check out our list of schools from around the world offering yoga certification programs.
Yoga Teacher Training Scholarship – Learn more about our scholarship program where we offer one lucky student the opportunity to win a free yoga teacher training.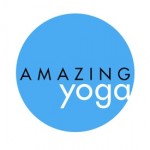 Amazing Yoga – Power Vinyasa Yoga Teacher Training with Amazing Yoga is an incredible opportunity to learn how to facilitate transformation—physical, mental, and spiritual.  You will leave the training radiating and filled with confidence and joy.  Whether you aspire to teach, are an experienced teacher or simply want to deepen your practice, this training will empower you. Our trainings are held in exotic locations such as Tulum, Mexico and Costa Rica.  Get ready for a full immersion into yoga at the most peaceful and magical places you can imagine. Click here to learn more about Amazing Yoga Teacher Training
Make sure to friend us on Facebook or follow us on Twitter to stay up to date with new articles offering guidance on how to teach yoga.
Are you interested in becoming a yoga teacher? Then visit our Yoga School Directory to find the right teacher training. Or, visit our Yoga Retreats page to explore beautiful yoga vacations from around the world.