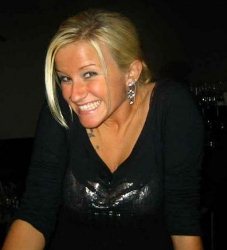 I've got big plans for this life of mine, and I come up with sets of new goals daily. It's not often that I feel the need to stick with something long term or see much permanence in my life. However, this summer, I did collect a new permanent fixture – yoga. I was studying for the Oklahoma Bar Exam, and as any attorney can tell you, the two months before the Bar are some of the most unsettling you'll ever have. I couldn't sleep at night, couldn't focus during the day, and my regular workout schedule just wasn't cutting it. That's when I went back to see Tiffany Porte at her studio in Oklahoma City, Yoga at Tiffany's. I had just dropped in randomly for a few classes with Tiffany when she taught in the Paseo District, and I remembered her upbeat attitude and intensely designed and creative flow series; I figured I might as well give this yoga business a decent go – what could it hurt?
After one class at her studio, I was hooked. Hot power prana yoga in the morning, followed by the library for the better chunk of the day reading riveting stuff about bankruptcy and administrative law, and then CrossFit in the evening. This was my life for two months. And when my name popped up on the list of new attorneys in Oklahoma in September, I knew all the focus and mind/body combination work had been worth it. I also knew that I had the ability to do for others what Tiffany had done for me. Through her practice and teaching, she showed me that pushing my physical limits in a setting where it's you against yourself will bring some true enlightenment. I learned that I could breathe through just about anything, and you better believe I used that yoga breath while staring down at a booklet in July that determined my future career. I also used it standing in the TSA line, listening to a rather abrasive individual talk down to me, and countless other times when I needed to get through a rough patch.
Yoga will humble you, challenge you, and bring you great confidence. It may sound silly, but I've become a firm believer that the more people that practice yoga, the better the world will be. Many yoga teachers come right out and say with intention how we should have more patience and kindness when dealing with our fellow man, but even if that intention wasn't vocalized, it's just something that roots into the subconscious anyway.
It is because of my passion for this practice that I would be a perfect fit for the Rainbow Kids Yoga Teacher Training program in Oklahoma City, on January 27-29, 2012. As a former elementary school physical education teacher, I've seen firsthand the confidence and selflessness instilled in kids through sports and workouts. Yoga is great for children because they will become more self-aware, stronger in their bodies, and they'll begin to understand how much they can accomplish through focus. It is also ever-changing, so it feeds their curiosity and creativity. I chose Rainbow Kids Teacher Training because of their great reputation, fantastic course content, and their focal point placed firmly on fun. It was just a bonus to learn that the first stop in North America for Rainbow Kids would be Oklahoma City, 10 miles from my hometown.
I'm currently midway through a yoga certification program with CorePower Yoga in Denver, and that course has just whetted my appetite to learn and do more. I am constantly trying to gain knowledge and be a better me, and this scholarship for the Rainbow Kids program would be a great step towards one of my goals of teaching yoga to kids and their families. Parents and children who take classes together will become closer and will be able to share something delightful and demanding. Yogi kiddos will learn new physical, mental, and emotional skills that will benefit them for a lifetime. I plan on volunteering and teaching whenever and wherever I can to make the largest positive impact possible on the future of my community, its children.
2012 Yoga Scholarship Essay
By: Katy Jones
If you liked this article and want them to win a free yoga teacher training, then make sure to vote for her by leaving a comment (scroll all the way to the bottom), and sharing this article on Facebook or Twitter. Each comment, Facebook, and Twitter share counts as one vote and you can do all three!
Are you interested in becoming a yoga teacher? Then visit our Yoga School Directory to find the right teacher training. Or, visit our Yoga Retreats page to explore beautiful yoga vacations from around the world.