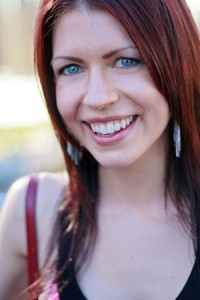 As I completed a set of side sit-ups on the Pilates reformer, I rolled over in preparation to work the obliques on my weaker side.  "I'm doing extra over here, right?" I asked my instructor.  "Yep," she confirmed.  As the extra repetitions mounted up, and I became increasingly fatigued, I joked, "maybe I shouldn't have mentioned it!"  "Of course you did" she said, "you don't cheat yourself".
While I have demonstrated this same honest self-interest and discipline over the last decade, despite my best intentions, I was simply naive to many aspects of my own well-being.  In college, my "healthy" constructs included restricting dietary fat, sugar, and white flour content even when it meant replacing those items with Splenda-laden processed low-fat foods and copious amounts of caffeine; mixing hiking, running, kickboxing, cycling, and weight training in a seven-days-per-week exercise medley with little attention paid to proper form and alignment; and pleasing others before considering how to best please myself.
In 2008, my body implored me to reconsider some of these behaviors, as I learned that years of slouching in school, office jobs, and the car can have dire consequences.  At the age of 24, I paraded in front of so-called sciatica experts, chiropractors, physical therapists, pain management doctors, and spinal decompression specialists in desperate attempts to silence the unrelenting nerve pain radiating down my right leg from my hip to my toes.  I heard similar stories from many of these healthcare providers, "This is usually something that we see in older patients," or "many other patients often felt relief doing this," and "we can try another pain reliever," but never a story with a satisfactory ending.  Both sitting and lying in bed brought the profound pain.  Sleep eluded me for 5 months, until I agreed to several cortisone injections under anesthesia.  Following the injections, my right leg remained numb for close to a year, gradually regaining feeling from the knee to the toes as the months passed.  Pain was still a part of my life after the injections, but the tightness and muscle spasms in my entire torso seemed tolerable in comparison to the atrocious nerve pain that had plagued my leg.  Hence, my acceptance of chronic pain began.
Now, three and a half years after the bulging lumbar disc between L4 and L5 first initiated the emission of pain signals, I have finally been feeling relief from the constant discomfort and tightness that I had accepted might be a permanent part of my life. After four months of frequent yoga practice, my body is starting to feel as if it is capable of full healing.  To regain lost physical prowess is a precious gift, and it is a gift I would love to share with others who share these all-too-common lumbar and sacral ailments in the Western world.
Beyond the worldly physical body, however, lies the unsurpassed gift of Aum. Lord Krishna emphasized the rarity of achieving oneness when he explained that of the 1,000 that would find him, 100 would follow and only one would truly know him. Unfortunately, most will leave this planet failing to unite with their real selves. I want to embark on what I accept will be a life-long journey, frequently filled with doing things that I might feel great resistance towards, in anticipation of meeting the self who is calling me to come find her.
Like Vivekam in his peasant days before his pilgrimage to the palace, I feel that my current life and occupation is incongruent with my true self.  Giving up the comfort of the familiar is daunting, and admittedly, even teaching yoga is outside of my current comfort zone, but I know it is one of the steps that I must take on my journey.  Mother Nature has provided me with all of the tools that I need to flourish, and I am not going to cheat myself.
A prime example of a yogi who has not cheated herself is Annie carpenter at Exhale in Venice, CA. She teaches with tremendous attention to form and alignment, which, given my smaller margin of error in movement given my bulging lumbar disc, is crucial.  While form and alignment might sound dry, Annie is anything but stale.  She brings humor into the studio, and she actually told me during class to "not take yoga so seriously," after noticing a stern facial expression I displayed in Ananda Balasana.  People often take themselves so seriously that they miss the present, and Annie is a consummate example of someone who has resisted the urge to categorize this life.
I would love to take the Yoga Blend teacher training certification beginning on January 26, 2012.  Although I have not practiced with Christy Marsden, I believe in her philosophy that there is no one-size-fits-all style of yoga, and exposure to a breadth of styles would be helpful to hone the teaching and practicing styles that will suit me best.
2012 Yoga Scholarship Essay
By: Angella Krantz
If you liked this article and want them to win a free yoga teacher training, then make sure to vote for her by leaving a comment (scroll all the way to the bottom), and sharing this article on Facebook or Twitter. Each comment, Facebook, and Twitter share counts as one vote and you can do all three!
Are you interested in becoming a yoga teacher? Then visit our Yoga School Directory to find the right teacher training. Or, visit our Yoga Retreats page to explore beautiful yoga vacations from around the world.