How Not To Get Stuck On One Yoga Marketing Pose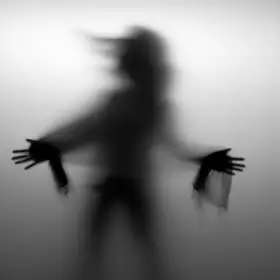 If you are considering taking a yoga instructor training program, you might be wondering what it takes to build your career in the yoga industry and how to handle your yoga marketing. While some students may be looking to just enhance their personal practice, others might be interested in actually becoming a yoga teacher full time. If you are looking to teach yoga professionally, then you are going to need to start learning the business side of things.
Business and Marketing Sucks!
For many students and teachers, having to delve into the marketing and business components of being a teacher can feel overwhelming. All of a sudden you went from someone telling you what to do in a nice cozy office and sending you a check every two weeks you could depend on, from now having to rely completely on yourself. One of the key components of running your business is going to be marketing and selling yourself and now you are going to bounce around like a pinball in a pinball machine from everyone telling you what you should be doing (present company included!)
What Makes A Yoga Business Successful?
When I speak with teachers about what makes a yoga business successful, I tend to notice that a lot of people fixate on one or two things. They somehow heard from someone else how this one strategy or way of doing something with their yoga marketing was what made them successful. Let me clear the air right now so that there is no misunderstanding:
There is NO one yoga marketing approach that will make anyone's business succeed.
So whether you read one of many articles we post about yoga teacher marketing that talks about a specific tip or strategy; or if you get some advice from someone else, just know its not this or that, it's this and that.
Don't Get Stuck On That One "Marketing" Pose
Getting stuck on one idea is like when you get stuck on one pose because you really like it and are good at it. But then you don't spend as much time on the other poses. Or you trick yourself into believing that you don't like that pose as much so you dread having to do it.
Your yoga business will be the same way. You can't get stuck in just one area. Whether its your website, networking, fliers, SEO, writing, advertising, creating a DVD, social media, etc…just remember that it's not this or that, it's this and that. It's the culmination of all the things you have tried with the time you put in that brings all the pieces of the puzzle together. And while it is good to do one thing really well, don't think that one tactic will make or break you.
Just like when you practice yoga and you have to be good at all the poses, delve deeper into your meditation, eat the right foods, stay positive, etc…same thing goes with your business that it will require a multitude of approaches to bring you the success you seek and create the whole picture. Sure, its ok if you are better at some things versus others, but don't ignore certain approaches just because you are not good at it. More importantly, if you are not good at it then take it on as a fun challenge! Remember, everything was a challenge at first until you got good at it. Then you loved doing it!
So as you move forward with your yoga training and start to build your business as a yoga teacher, just remember that it is going to take a culmination of many things to truly build a successful career.
—————–
As the Yogi Coach, Sergio DiazGranados offering yoga marketing support which includes web design, yoga SEO, business strategy, and much more. He has been running his own business since he was sixteen years old and used to work for Gaiam, one of the largest yoga media companies where he published their yoga magazine Gaia and helped manage their online media division LIME.com and the LIME Ad Network.
——————————————————————————————————————————————————————————————–
Useful Links
Yoga Teacher Training Schools – Are you interested in becoming a yoga teacher and taking a yoga teacher training? Then check out our list of schools from around the world offering yoga certification programs.
Yoga Teacher Training Scholarship – Learn more about our scholarship program where we offer one lucky student the opportunity to win a free yoga teacher training.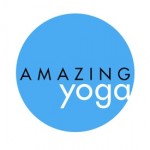 Amazing Yoga – Power Vinyasa Yoga Teacher Training with Amazing Yoga is an incredible opportunity to learn how to facilitate transformation—physical, mental, and spiritual.  You will leave the training radiating and filled with confidence and joy.  Whether you aspire to teach, are an experienced teacher or simply want to deepen your practice, this training will empower you. Our trainings are held in exotic locations such as Tulum, Mexico and Costa Rica.  Get ready for a full immersion into yoga at the most peaceful and magical places you can imagine. Click here to learn more about Amazing Yoga Teacher Training
Make sure to friend us on Facebook or follow us on Twitter to stay up to date with new articles offering guidance on how to teach yoga.
Are you interested in becoming a yoga teacher? Then visit our Yoga School Directory to find the right teacher training. Or, visit our Yoga Retreats page to explore beautiful yoga vacations from around the world.