Yoga Teacher Marketing Tips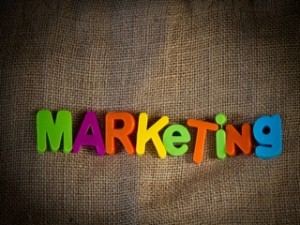 Interested in learning some yoga teacher marketing strategies? Many yoga students tend to wonder what happens after their yoga certification program is over. After you finish your Yoga teacher training and begin to launch your career as a yoga teacher, one of the main things you are going to need to do is market yourself. When yoga was just getting going here in the US, Yoga teachers did not need to do very much because the yoga studio was responsible for filling their classes with new students and handling all the marketing. But with there being an influx of teachers out there, you are going to need to do something to help you stand out from the rest if you want to get hired by a yoga studio.
What do yoga studio owners and managers look for in a new yoga teacher?
Other then you being a registered and certified yoga teacher with the Yoga Alliance, and other then you being a good yoga teacher, many yoga studios also want to see that you have a following and "brand name" in the yoga community. Lets face it, most yoga studios main concern is filling their classes and although it is their job to do the marketing, they would love it if you already have a built in draw and audience because this would release some of the pressure from them to have to do all the marketing to fill your class.
DJ's and Yoga Teachers Are Pretty Much the Same
I used to promote DJ events for ten years and I see an exact correlation between "DJ's" and "yoga teachers":
They are responsible for moving the crowd
Groups of people gather to see them
People look up to them
Promoters/Studio Owners need to hire DJ's/Teachers that can draw a crowd
As a promoter, I used to have so many up and coming DJ's wanting to play at my events and as much as I would have loved to hire them all, I couldn't. I had my own business to think about and my job was to hire the DJ that was going to draw crowds so I ensured I at least made my money back.
As more yoga teacher training programs are pumping out more yoga teachers, the yoga space becomes more filled and one of the main things yoga studios are going to be looking for in a new yoga teacher is if you have a following and "name" in the yoga community. If you look at all the major yoga events such as the Yoga Journal Conference, Wanderlust, Bhakti Fest, etc… you will see that they use the same teachers: Shiva Rea, Bryan Kest, John Friend, Rodney Yee, Sean Corn, etc…The reason why is because these teachers have a proven name and following so these companies know that by hiring them, people will come. So you need to take into consideration your yoga teacher marketing strategy and start building your name and brand recognition not only for your own business, but to help the yoga studio owner who also has their business to run and needs teachers who can attract yoga students to their studio. By doing this you add more weight to your credibility and studios will be more apt to choosing you as a new teacher instead of others.
How can you build a name for yourself in the yoga community?
1. Build a following – If you just finished your yoga certification, teach classes for free wherever you can. This helps to get your name out there and hopefully students in your community will start to ask for you. Think of it as "free samples" where you want to get people hooked on you. One by one build your following and take their name down, get their email, have them join your Facebook page so you can build a following. The fact that you have even two or three people ask for you at a studio you might work at makes a huge difference!
2. Have a Facebook and/or Twitter page – If you have a decent amount of followers this shows studios people are interested in you. Once again this is about giving you a leading edge so that if a studio has a few new teachers that are equally strong this will give you that edge that puts you over the top versus others.
3. Have a blog and write articles – This helps to make you an expert in the yoga industry and builds your brand and credibility. But make sure you are a good writer and know what you are talking about! And make sure your website looks halfway decent and not some choppy WordPress or Blogger site.
4. Identify your unique selling point – Start to create your own way and style of teaching yoga and then build this into your branding. This way you can separate yourself from other teachers. This can be how you lead a class, your music, your vibe…just something that starts to make you unique and stand out while remaining authentic to who you really are.
5. Launch a YouTube channel and offer short teachings through there. If you can get a decent amount of views on your videos studios will see this and it will give you an advantage over other teachers who don't.
So as you go out there as a new yoga teacher trying to get hired by yoga studios and thinking about your yoga teacher marketing strategy, put yourself in the yoga studio manager's position and remember that they have their own business to run and need to make sure they are filling their classes. Try to make it so that all the pressure is not just on them to fill them and you will edge out other qualified yoga teachers.
—————
The Yogi Coach (Sergio DiazGranados) works with many yoga businesses and entrepreneurs supporting them with marketing, web design, yoga SEO, and business strategies. Working with Gaiam for three years and in the wellness industry for eight, Sergio is well versed in this genre and loves to help yogi's along their yoga business journey. Visit YogiCoach.com to learn more.
——————————————————————————————————————————————————————————————–
Useful Links
Yoga Teacher Training Schools – Are you interested in becoming a yoga teacher and taking a yoga teacher training? Then check out our list of schools from around the world offering yoga certification programs.
Yoga Teacher Training Scholarship – Learn more about our scholarship program where we offer one lucky student the opportunity to win a free yoga teacher training.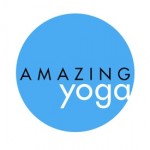 Amazing Yoga – Power Vinyasa Yoga Teacher Training with Amazing Yoga is an incredible opportunity to learn how to facilitate transformation—physical, mental, and spiritual.  You will leave the training radiating and filled with confidence and joy.  Whether you aspire to teach, are an experienced teacher or simply want to deepen your practice, this training will empower you. Our trainings are held in exotic locations such as Tulum, Mexico and Costa Rica.  Get ready for a full immersion into yoga at the most peaceful and magical places you can imagine. Click here to learn more about Amazing Yoga Teacher Training
Make sure to friend us on Facebook or follow us on Twitter to stay up to date with new articles offering guidance on how to teach yoga.
Are you interested in becoming a yoga teacher? Then visit our Yoga School Directory to find the right teacher training. Or, visit our Yoga Retreats page to explore beautiful yoga vacations from around the world.