Are Your Going To the Yoga Alliance Leadership & Teacher Conference?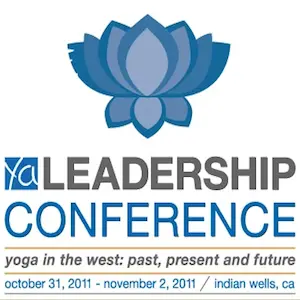 Are you ready to take your teaching practice to the next level at the Yoga Alliance Teachers and Leadership Conference? The Yoga Alliance are putting together a conference that is calling upon all yoga teachers to come together and discuss the future of teaching yoga here in America. More importantly, they are now looking to make more of an effort to have a positive influence in the yoga community as a whole.
Who Are the Yoga Alliance?
For most of the yoga community, we are quite aware of who the Yoga Alliance are. But if you are newer to teaching yoga and still not very familiar with them, simply put the Yoga Alliance are a group of veteran teachers and influencers within the yoga community who have set out to establish a set of standards that yoga teachers, yoga studios, and yoga teacher trainings adhere to. If you are not up on the history and intentions behind them, then I highly recommend you follow this link to learn more about the Yoga Alliance.
Upcoming Yoga Teacher Conference
On Halloween weekend October 31 – November 2, the Yoga Alliance is putting together a yoga teacher leadership conference where the goal is to unite all the yoga teachers under one roof and discuss the future of yoga and explore opportunities. As many people in the yoga community know, there has been some backlash towards the Yoga Alliance as many felt they did not do enough to truly help the community as a whole. Well this conference is there first step of many to try and address these concerns.
During the Yoga Alliance Leadership Conference, many speakers will be discussing teaching techniques, how to build a successful yoga studio business, and address any other concerns many teachers and studios might have. More importantly, veterans from the community will converge to offer insights to newer yoga teachers looking to expand and grow their knowledge of yoga and health. Some of the esteemed speakers include Lilias Folan (one of the first teachers to bring hatha yoga to the West), David Frawley, Mark Singleton, Nayaswami Gyandev McCord, Philip Goldberg and many others.
Laura Burch of Yoga Alliance Answers Some Questions
We reached out to Laura Burch of the Yoga Alliance to answer some questions and give us some insight on what teachers can expect from the upcoming conference as well as the Yoga Alliance in the future and here is what she had to say:
What does Yoga Alliance hope to accomplish at the upcoming teacher conference?
At the first annual Leadership Conference, we hope to gather some of today's most enthusiastic and inspired yoga teachers to collectively expand our knowledge and extend the reach of the yoga movement.  The conference theme is Yoga in the West: Past, Present and Future and we've selected speakers we believe have an important message to convey on this theme.  Speakers include Lilias Folan, David Frawley, Philip Goldberg, Mark Singleton and Gyandev McCord; a collection of long-time yogis and scholars that will help us pay homage to the traditions of Yoga.  There will be a variety of educational sessions designed specifically for yoga teachers.  Beyond these educational sessions, the goal of the conference is much deeper: we want the Yoga Alliance community to help us shape the future of Yoga.  At the conference, we will host community forums on topics such as Yoga Standards, Distance Learning, Continuing Education Requirements, and State Regulation.  The forums will allow yoga teachers to share ideas on the pressing issues facing our community.
What can yoga teachers, schools, and the yoga community as a whole expect from the Yoga Alliance in the years to come?
As the national education and support organization for Yoga in the United States, we want to fulfill our goal of providing yoga education, cultivating the yoga community, and fostering the expansion of the yoga movement through qualified teachers and schools.  You can expect Yoga Alliance to be more present and more active in the years to come.
Some of the programs being offered include:
Mudra & Mantra Techniques taught by Siddhi Ellinghoven. This is a lecture and practice where Siddhi is going to discuss the rich history of chanting mantras and how this benefits the neuro-endocrine system and how this can help cure certain ailments such as depression, headaches, and insomnia.
Exploring Breath in Asana taught by Lynn Kelley-Piper. As we all know breathing is not only the cornerstone to our lives, but in teaching yoga to others effectively, understanding the power of breath and being able to impart this to your students is going to be imperative to your success as a yoga teacher. This will also be a lecture and practice where Lynn will lead the class to understand their own breathing patterns and how to become more conscious of any distortions in your own breathing practice so that you can catch it right away and not pass it along to your students.
The Craft Of Sequencing taught by Amy Cooper. In this lecture and practice Amy is going to discuss the importance of sequencing asanas that best serve your students and not just you as a teacher. The sequencing of asanas is like telling a story and as a yoga teacher; you are going to be the storyteller. Sequencing asanas in a way that not only keeps people engaged but invigorated as well is going to be paramount towards the success of your yoga-teaching career.
Currently, there are over 35 workshops and programs scheduled at the Yoga Alliance Leadership Conference that are going to offer teachers an opportunity to improve their craft. All the courses are being lead by veteran teachers who have been at the forefront of the yoga community for some time now.
The Yoga Alliance has taken a bit of hit in the last couple of years as many have questioned their ability to truly lead the yoga community. They have heard the cries from so many and truly do want to have a positive impact. The Yoga Alliance Leadership Conference is going to be one of many of these new steps that they are taking. Let's see how things go. Below is a video that gives some insight on the conference. To learn more about the Yoga Alliance Leadership and Teacher Conference you can also visit
http://yogaalliance.org/conf/index.html
Yoga Alliance Leadership Conference from Yoga Alliance on Vimeo.
.
——————————————————————————————————————————————————————————————–
Useful Links
Yoga Teacher Training Schools – Are you interested in becoming a yoga teacher and taking a yoga teacher training? Then check out our list of schools from around the world offering yoga certification programs.
Yoga Teacher Training Scholarship – Learn more about our scholarship program where we offer one lucky student the opportunity to win a free yoga teacher training.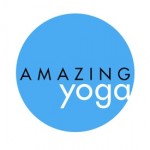 Amazing Yoga – Power Vinyasa Yoga Teacher Training with Amazing Yoga is an incredible opportunity to learn how to facilitate transformation—physical, mental, and spiritual.  You will leave the training radiating and filled with confidence and joy.  Whether you aspire to teach, are an experienced teacher or simply want to deepen your practice, this training will empower you. Our trainings are held in exotic locations such as Tulum, Mexico and Costa Rica.  Get ready for a full immersion into yoga at the most peaceful and magical places you can imagine. Click here to learn more about Amazing Yoga Teacher Training
Make sure to friend us on Facebook or follow us on Twitter to stay up to date with new articles offering guidance on how to teach yoga.
Are you interested in becoming a yoga teacher? Then visit our Yoga School Directory to find the right teacher training. Or, visit our Yoga Retreats page to explore beautiful yoga vacations from around the world.