Who Are the Yoga Alliance?
In a recent article we discussed the Yoga Alliance and how they impact your Yoga certification and touched upon how they effect the community as a whole. In this article we will go more in depth on the history of this organization, what they do, what they do not do, the ongoing debate and politics, and whether or not it is necessary for you to become registered with them as a yoga instructor.
Do We Really Need the Yoga Alliance?
Some people have asked, "Why is it important to have the Yoga Alliance involved with yoga teacher training programs and yoga in general?" And while the merit of whether or not this organization is doing much can be debated, what is true is that there does seem to be a need of some set of standards and regulations. Here is why:
Imagine attending a college program operated out of someone's garage. In just a week or two, it's diploma time, and the degrees handed out certify the graduating class as bonafide nurse, all without anyone ever setting foot in a clinic environment or practicing skills with a patient. Is everyone prepared to go to work at a hospital?
That analogy may be a bit far-fetched, but it's not unlike some Yoga certification programs in operation today! Few students new to Yoga would know the difference between good instruction and bad, just as few patients in a hospital would question the nurse at their bedside. The Yoga community has a responsibility to ensure safe instruction and teaching integrity, and this is where the Yoga Alliance becomes necessary.
As yoga became more popular in the West, studios started opening up left and right. Yoga was becoming more well known and so some in the culture felt that it needed something to guard over it and ensure that the integrity of yoga was being met by all those involved. Especially when it came to teachers. As more schools started to open its doors and offering yoga certification programs, there needed to be some sort of standard where all schools would abide by and the Yoga Alliance came in and set these standards so that all schools would have a common format to follow.
Yoga Alliance and Regulation of School Curriculum Standards
The Yoga Alliance was born out of volunteer organizations as the need arose for a centralized, self-regulating entity in the yoga community. Without the establishment of agreed-upon yoga teacher training curriculum standards, anyone could open a Yoga school, collect money from trainees, and send new teachers into the world. Whether or not these teachers had attended a proper yoga certification course and were adequately prepared for the responsibility of teaching yoga safely was anyone's guess. The Yoga Alliance has set forth curriculum standards for Registered Yoga Schools in the 200-hr, 500-hr, Children's Yoga and Pre-Natal Yoga classifications. Trainees who attend these Yoga teacher training programs are guaranteed to receive instruction in an approved curriculum from an E-RYT. Graduates from these Yoga instructor certification programs are able toteach Yoga safely and in accordance with Yoga Alliance standards.
However, while it is true that a school must meet a set of standards that the YA sets before they can be registered, it should be pointed out that the YA does not go around to yoga schools "policing" them. Meaning they do not go to each school ensuring that they actually follow these standards that have been implemented. So while it might look good that a school is registered with the YA, bare in mind they are not doing much to uphold the standards they put forth. In fact, some would argue that it is a political "pay to play" game.
Yoga Alliance Registered Teachers and Yoga Schools
Yoga teachers who have graduated from a RYS (Registered Yoga School) can register with the Yoga Alliance as RYTs (Registered Yoga Teachers). While it is not necessary to train with a RYS to become an RYT, yoga students who do not attend a RYS must demonstrate that they have met RYT standards in their yoga teacher training. Once registered with the Yoga Alliance as an RYT, teachers are listed in the YA's teacher directory.
Anyone can search this directory by location for a registered school or a registered teacher. This network of teachers is international and includes certified Yoga teachers all over the world and their contact information; in the US alone, there are currently 24,826 registered yoga teachers. Creating this registry has helped in turn to foster a worldwide network of yoga teachers and the Yoga Alliance has committed itself to helping to create the glue that keeps all those in the yoga community together.
Promotion of a Unified Yoga Community
The Yoga Alliance, like any new organization, is not without its shortcomings and has faced some criticism for establishing school and teacher standards where there previously were none. Yoga is traditionally handed down from master to student, and the notion that this practice needed to be regulated in the present day's modern yoga culture ruffled some feathers. The bigger picture here, however, is that by implementing Yoga curriculum standards and assembling an international registry of certified yoga teachers, the Yoga Alliance has helped to build a worldwide yoga community, unified in its pursuit of teaching yoga with integrity. Ideally, this unity can only help to strengthen yoga today.
Yoga Alliance Debate
Recently when yoga schools were being attacked by the Federal government in its attempt to monitor and impose itself upon yoga teacher training programs, the Yoga Alliance was called upon by the Feds to help them police yoga schools and figure out what exactly was happening. While there is a lot of debate going on as to what actually happened, Yoga Alliance insists that it did not turn over any names to local state officials in their attempts to tax and mandate schools to follow specific laws when it came to yoga teacher training programs.
In fact, Yoga Alliance argued that because of their set standards, it actually helps officials to see that the yoga industry was being monitored and that school standards had already been set. Many studios were in an uproar as they felt that Yoga Alliance did not do enough to help them while the YA felt that it did. However, in a recent post by Yoganomics, they received a lot of information about what was going on behind the scenes in a legal battle in Texas where a studio owner was left on their own to fight a major legal battle. In this discussion, the head of the Yoga Alliance John Mathews (at the time as he recently stepped down) admits that the YA are not readily equipped to take on federal regulations and that their credentialing process still needs some work.
To get a full recap of the debate going on with Yoga Alliance please visit this page.
Moving Forward With Your Certified Yoga Alliance Yoga Teacher Training
If and when you decide to become a yoga teacher and take a yoga training course, do some research into the studios you might want to teach at and see if they require a Yoga Alliance registration or certification from a YA school.
If teaching yoga at a prominent school which requires you to be registered with the Yoga Alliance, then you will need to make sure the certification program is also registered with the YA.
Remember that while there may be some differences in opinion as to whether or not the Yoga Alliance is necessary (especially when you have to fork over some cash to become registered with them), we do live in a country that has lots of rules and regulations and if there was not some form of group establishing some sense of industry ethics and standards, more then likely the government would get more involved with regulation which would be even worse as was seen with the recent NY Vocation laws that almost passed.
So does the Yoga Alliance really matter or help? In many ways yes and others not so much. The bottom line is that it is good to have a centralized system of checks and balances. More so, it does help to have a group that at least "tries" to create consistency and unity in a community so diverse. As you begin your voyage of becoming a yoga instructor it would be wise to at least keep a finger on the pulse of what they are doing to see if and how they might fit into your goals of teaching yoga professionally.
To learn more you can visit Yoga Alliance
Make sure to friend us on Facebook or follow us on Twitter to stay up to date with new articles offering guidance on how to teach yoga.
——————————————————————————————————————————————————————————————–
Useful Links
Yoga Teacher Training Schools – Are you interested in becoming a yoga teacher and taking a yoga teacher training? Then check out our list of schools from around the world offering yoga certification programs.
Yoga Teacher Training Scholarship – Learn more about our scholarship program where we offer one lucky student the opportunity to win a free yoga teacher training.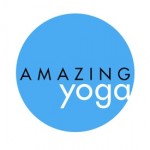 Amazing Yoga – Power Vinyasa Yoga Teacher Training with Amazing Yoga is an incredible opportunity to learn how to facilitate transformation—physical, mental, and spiritual.  You will leave the training radiating and filled with confidence and joy.  Whether you aspire to teach, are an experienced teacher or simply want to deepen your practice, this training will empower you. Our trainings are held in exotic locations such as Tulum, Mexico and Costa Rica.  Get ready for a full immersion into yoga at the most peaceful and magical places you can imagine. Click here to learn more about Amazing Yoga Teacher Training
Are you interested in becoming a yoga teacher? Then visit our Yoga School Directory to find the right teacher training. Or, visit our Yoga Retreats page to explore beautiful yoga vacations from around the world.