How Does the Yoga Alliance Impact Yoga Teacher Training?
If you are going to become a yoga teacher and take a Yoga Alliance teacher training program, then it would be good for you to know a little bit about the Yoga Alliance (YA) and how they affect yoga teacher certification programs and certain industry terminologies. As you search our site or the web, you will see many terms being thrown around that you will need to become more familiar with.
Yoga Alliance Accredited
These are words that will frequently surface in searches for yoga teacher trainings, and sorting out precisely what these words refer to can be a bit confusing. As you search our site for yoga certification programs, you will notice particular schools offering Yoga Alliance accredited yoga teacher training. So what exactly is the Yoga Alliance?
The History of the Yoga Alliance
The Yoga Alliance was established in 1999 and is based in Arlington VA. The Yoga Alliance are the national support and education organization for Yoga in the US. Formed with the merger of two volunteer organizations, Ad Hoc Yoga and Unity in Yoga, the Yoga Alliance work to promote public understanding of Yoga as well as mutual respect within the Yoga community. Since its inception the YA has established certain minimum standards for yoga teachers and yoga schools of all styles, especially when it comes to yoga teacher certification. Implementing these standards has allowed the Yoga Alliance to create and maintain an international registry of teachers and a national registry of yoga schools that have met the Yoga Alliance requirements. Since yoga's growth in popularity in the early 90's, their goal is to help establish a more professional perception to the public of what yoga is. This includes working with local governments when it comes to yoga teacher training standards. These standards are important to have to ensure the integrity of the yoga community and make sure that teachers are not just going out in the world representing yoga in a negative way. More importantly, it helps keep the integrity of how yoga is perceived and its future developments here in the United States.
RYT (Registered Yoga Teacher)
What this means is that these teachers have met the minimum standards set forth by the Yoga Alliance and have registered as RYTs with the Yoga Alliance. RYT 200 means the teacher has completed a 200-hr yoga teacher training; RYT 500 designates a teacher who has completed the more comprehensive 500-hr yoga teacher training. It should be noted that not all schools are registered with YA and cannot offer a Yoga Alliance teacher training. Make sure you find this out first before you sign up with a yoga teacher training school.
E-RYT (Experienced Registered Yoga Teacher)
These are yoga teachers who have considerable experience as yoga teacher trainers and/or have extensive teaching histories. All RYTs and E-RYTs are listed in the Yoga Alliance teacher directory, which is available online. Make sure you check their directory to see if your school is registered as you will not be able to become a registered teacher if your school is not registered with the Yoga Alliance.
RYS (Registered Yoga School)
These yoga schools have met the minimum standards implemented by the Yoga Alliance and have had their yoga teacher training curriculum approved; additionally, their director of Yoga Alliance teacher training is required to be registered as an E-RYT. A student who graduates from a RYS is eligible to register with the Yoga Alliance as an RYT. All RYS's are listed in the YA's school directory.
Yoga Alliance Mission Statement
Yoga Alliance defines their mission as follows: "YA works in the public interest to ensure that there is a thorough understanding of the benefits of Yoga, that the teachers of Yoga value its history and traditions and that the public can be confident of the quality and consistency of instruction."
Becoming an RYT Yoga Teacher
If your intention with taking a yoga certification is to teach yoga professionally, then you will want to make sure your school is Yoga Alliance accredited unless the type of yoga you are going to teach does not require you to be a RYT such as Bikram.
Yoga Alliance: Do They Really Help
While there may be mixed feelings as to how the Yoga Alliance helps the community, what is certain is that there is a need to have some centralized organization that keeps the integrity of yoga in tact. Since yoga migrated here from India in the 60's, it has pretty much been a free for all until they stepped in. Some schools like Bikram are not registered with the Yoga Alliance and have decided to go their own route. This is fine for some schools who seek to create their own path within the yoga community. But from a broader perspective, as a student just starting out, it is much safer to take a Yoga Alliance teacher training so that you have options down the line in case you want to teach professionally.
Recently the government tried to come in and impose its own yoga teacher training regulations and standards. When this was happening (and still is on some areas) many yoga schools and the Yoga Alliance were able to step in to some extent and show that there is already some regulation taking place. While the government did pull away from trying to regulate NY through their vocation law, other local officials are still trying to impose their rules in other states. This seems to be a very touchy subject and will continue for some time on the local level.
To learn more about the Yoga Alliance and how they serve the yoga community, you can visit their site at www.yogaalliance.org
——————————————————————————————————————————————————————————————–
Useful Links
Yoga Teacher Training Schools – Are you interested in becoming a yoga teacher and taking a yoga teacher training? Then check out our list of schools from around the world offering yoga certification programs.
Yoga Teacher Training Scholarship – Learn more about our scholarship program where we offer one lucky student the opportunity to win a free yoga teacher training.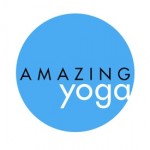 Amazing Yoga – Power Vinyasa Yoga Teacher Training with Amazing Yoga is an incredible opportunity to learn how to facilitate transformation—physical, mental, and spiritual.  You will leave the training radiating and filled with confidence and joy.  Whether you aspire to teach, are an experienced teacher or simply want to deepen your practice, this training will empower you. Our trainings are held in exotic locations such as Tulum, Mexico and Costa Rica.  Get ready for a full immersion into yoga at the most peaceful and magical places you can imagine. Click here to learn more about Amazing Yoga Teacher Training
Make sure to friend us on Facebook or follow us on Twitter to stay up to date with new articles offering guidance on how to teach yoga.
Are you interested in becoming a yoga teacher? Then visit our Yoga School Directory to find the right teacher training. Or, visit our Yoga Retreats page to explore beautiful yoga vacations from around the world.