Tips On How To Learn To Teach Yoga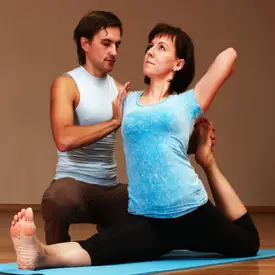 Would you like to learn to teach yoga? If you have been practicing yoga for a couple of years and are starting to feel good about your practice, you might be wondering if you are ready to evolve your practice to the next level and become a yoga teacher and take a yoga teacher training. In this article we are going to look at some important factors you will need to consider should you decide to learn to teach yoga.
Being A Student and Teacher Are Completely Different
One of the biggest issues most students face when they decide to learn to teach yoga is that they don't realize that being a student of yoga versus being a teacher are two completely separate things. When you are only a student, your focus is on yourself. You are on an internal journey dealing with the details that make up your life through your breathing, asana, and spiritual practice. You are devoted to cultivating your life through your practice and this is all you need to focus on.
However, as a yoga teacher, you will not only be required to have transformed many of these issues within yourself and gotten your practice to a certain level (not perfect but good enough), but you are now going to be responsible to explain and describe the art of yoga to others with confidence and clarity. If you want to truly learn how to teach yoga, one of the most important skill sets you will need to acquire if you already do not have it is the ability to speak clearly in front of others and act as a guide. And then you will need to be able to explain and describe all the facets that make up yoga in a way that keeps your students intrigued.
Don't Be A Boring Yoga Teacher
While this may sound obvious for many, before you embark on your journey of becoming a yoga teacher it is important that you understand the importance of how to deliver an engaging class. Remember that boring teacher you had in any of your classes during high school? How much you dreaded having to go to the class and sit through an entire hour of their uninspired lecture? Well the same goes for being a yoga teacher. You want your students to be excited about going to your class and anticipating your way of embedding this ancient art. So if you are truly considering taking a 200 hour yoga teacher training, then you must also be prepared to speak and lead a class with confidence and enthusiasm.
Are You Ready To Face Your Fears and Learn How To Teach Yoga?
If you are truly ready to take that leap of faith and start the process of becoming a yoga teacher, here are some links you will want to check out:
Yoga Teacher Training Schools – Here are a list of yoga schools that offer teacher training programs from around the world. These schools offer some of the finest programs and have helped many individuals transition from student to teacher
Finding the Right Yoga Teacher Training – Choosing the right yoga certification program can be daunting. This article will offer many tips and suggestions on what to look for in a yoga teacher training program and what to expect while you go through it.
Yoga Teacher Training Curriculum – This in depth article will give you an idea of what you can expect to learn during your training program. It is important that if you want to learn how to teach yoga, you select a school with the curriculum that fits your needs. So make sure that before you sign up for one, that you ask them what is taught and that it aligns with what you are looking to learn and of course, teach.
Yoga Teacher Training Tips – Ask anyone who has undergone their yoga teacher training program and almost everyone will tell you that it is a very challenging experience. There are going to be some bumps along the road and challenges you will need to face and this article offers some advice and things to keep in mind
Yoga Alliance – If you have been practicing yoga for some time, then at some point you will have heard the name the Yoga Alliance. This is a non-profit group that helps set standards not only for the yoga community, but also for teacher training programs. Some people in the community might argue that they do very little to help support the community and that becoming a member of their organization does very little for your career, it is still important to be aware of them and see how they may fit your needs. This article goes into detail about who they are and what they do.
How To Find Your Niche As A Yoga Teacher – If you want to learn to teach yoga, it will also be important that you also find your niche and discover your "unique selling point" In other words, what will separate you from other teachers and how will you offer something unique to the community that is not already being offered. This article will offer some suggestions on how to go about this process.
There are many things you are going to need to consider should you want to learn how to teach yoga. Our site is dedicated to being the most comprehensive guide for students looking to explore this path. Whether it is to deepen your practice or launch a career as a yoga teacher.
——————————————————————————————————————————————————————————————–
Useful Links
Yoga Teacher Training Schools – Are you interested in becoming a yoga teacher and taking a yoga teacher training? Then check out our list of schools from around the world offering yoga certification programs.
Yoga Teacher Training Scholarship – Learn more about our scholarship program where we offer one lucky student the opportunity to win a free yoga teacher training.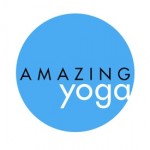 Amazing Yoga – Power Vinyasa Yoga Teacher Training with Amazing Yoga is an incredible opportunity to learn how to facilitate transformation—physical, mental, and spiritual.  You will leave the training radiating and filled with confidence and joy.  Whether you aspire to teach, are an experienced teacher or simply want to deepen your practice, this training will empower you. Our trainings are held in exotic locations such as Tulum, Mexico and Costa Rica.  Get ready for a full immersion into yoga at the most peaceful and magical places you can imagine. Click here to learn more about Amazing Yoga Teacher Training
Make sure to friend us on Facebook or follow us on Twitter to stay up to date with new articles offering guidance on how to teach yoga.
Are you interested in becoming a yoga teacher? Then visit our Yoga School Directory to find the right teacher training. Or, visit our Yoga Retreats page to explore beautiful yoga vacations from around the world.