200hr & 500hr Mixed Styles In India, Thailand, Spain & UK
info@tribe-yoga.com
Tribe is a collaboration of yoga teachers offering 200 hr & 500 hr International accredited Yoga Teacher Trainings in worldwide destinations including India, Thailand, Bali, Spain and Austria.
This Yoga Alliance teaching certificate is a stepping stone to becoming a yoga teaching professional. The training itself gives all participants a solid grounding and foundation in powerful yoga teachings that can be utilised in ones life and shared with others.
We have a down to earth approach bringing the ancient yoga teachings into a relevant and digestible modern presentation that students can easily understand and apply to their practice and to their daily living.
Renowned for the relaxed, fun and easy going atmosphere cultivated by the training teachers we offer a comprehensive and practical learning experience to understand what yoga truly is. We support you to work towards awakening your inner teacher as your main source of inspiration, guidance and wisdom for self practice and teaching others.
For many this is an opportunity to practice yoga with like-minded people and professional teachers in a safe and supportive environment. It's a journey of self discovery and spiritual development regardless of flexibility, strength or yoga experience.
Some trainees attend the training because they hold a passion to become teachers whilst others attend because they want to challenge themselves to a month of yoga study and intensive practice.
On all trainings we have a dedicated and committed team of experienced yoga teachers who have been studying, practicing and sharing their yoga experience with others for many years. Tribe teachers consider themselves to be quite progressive. Our teachers have naturally studied with different spiritual masters and practiced different syles of Hatha Yoga including Ashtanga Vinyasa, Iyengar, Dynamic Yoga, Vinyasa Flow, Kriya, Chakra & Kundalini Yoga Together the teaching team offer a fusion of asana, pranayama, meditation and various other yoga disciplines which create a complete journey of both movement and stillness.
———————————————————————————————————————————————————————————————————————————————————————
Upcoming Yoga Teacher Trainings
TTC Level 1: 24th Nov – 20th Dec, 2013 in Goa, India
TTC Level 1: 2nd Mar – 28th Mar in Chiang Mai, 2014 Thailand
TTC Level 2: 8th Jun – 4th Jul in Bad Mitterndorf, 2014 Austria
TTC Level 1: 7th Sept – 3rd Oct, 2014 in Andalucia, Spain
TTC Level 1: 23rd Nov – 19th Dec  2014 in Goa, India
TTC Level 1: 4th Jan – 30th Jan, 2015 in Goa, India
TTC Level 1: 1st Mar – 27th Mar in Chiang Mai, 2015 Thailand
Teaching fees vary according to venue, location, teaching team and size of group.
Accommodation is not included unless indicated below.
All trainings are residential.
To learn more or apply for our upcoming teacher trainings please contact us at
info@tribe-yoga.com
———————————————————————————————————————————————————————————————————————————————————————
Tribe Yoga Teacher Training Curriculum
Philosophy
At Tribe the ancient teachings of the East are taught in a modern way suitable for the western mind so students can flourish in their practice and naturally gravitate to a more yogic lifestyle. We have no bias to any particular spiritual teachings and teach in a non-dogmatic way which embraces many spiritual traditions and paths.
We focus on The Yoga Sutras of Patanjali and study the eight limbs of Ashtanga Yoga which inevitably illuminates our understanding of what yoga is and how to practice.
We like to think that the 'real' teachings come from all those who participate in the training discussing, sharing, exploring and debating yoga practice and yogic lifestyle in the many animated philosophy sessions that take place each week.
Asana practice
The practice of asana will become more easily accessible as the teachers transmit an experiential understanding of the basic fundamental principles of yoga posture practice. Asana classes will be a mixture of the modified primary series, Vinyasa flow and restorative and will vary from class to class to offer a variety of sequencing and postures.
Self Practice.
There will be weekly self practice sessions so the teachers can assess the individual practices of trainees and offer feedback. These sessions are an opportunity for trainees to express themselves in a spontaneous, free, unique and individual way and thus everybody is encouraged to practice their own style of sequencing and postures.
Students who are relatively new to practicing without a teachers instruction will be able to discover self practice on the training under the guidance of the Tribe team.
Pranayama

Pranayama is as essential aspect of yoga practice. Breathing is so simple and so obvious that we often take it for granted ignoring the power it has over the body, mind and spirit.
This training includes a broad range of pranayama techniques that present a gradual yet deep exploration into the power of the breath. The pranayama practice opens the doors to transformation and the possibility of transcending any physical or emotional blockages, so we can gradually begin to access and connect to the more subtle aspects of our being.
Meditation
We at Tribe feel that meditation is a fundamental practice for anyone who considers themselves a yoga practitioner. If you don't have a meditation practice then the Tribe training will be a great opportunity for you to begin to deepen your yoga experience. If you do have a meditation practice then the training will probably serve as a fabulous arena to practice new meditation techniques that may help to deepen your current practice.
Although meditation is simple in method it is not so easy to sit for long periods and observe the mental chatter of the mind. As well as seated meditations there will be a variety of other meditation techniques that are an invitation to stillness.
Yoga practice methodology
For many the training is the first introduction on how to practice with awareness of the breath, the bandhas, the foundation and the core which we will explore as fundamentals of asana practice.
We transmit an understanding and application of correct alignment that will eventually spontaneously emerge when the basic fundamentals are established. Through this approach alignment changes from being something intellectualized or enforced into an unfolding of the inherent natural integrity of the body.
Modifications
Modifications are presented as alternatives that offer the possibility of feeling and experiencing the posture in a comfortable and steady way. With appropriate modifications we can create a posture of stillness, stability and comfort so we can begin to listen to, feel and start a dialogue with the body without the usual judgements of right or wrong.
Structuring and Sequencing
As part of the training we offer a sensible, pragmatic approach to sequencing and structuring a Yoga class. Whether you prefer a flowing asana practice or a more direct emphasis on individual postures and their impact these lectures will give you the understanding of how to structure a class safely and intelligently without limiting your creative freedom.
Introduction to Adjustments
The training will include an introduction to some basic hands on adjustments. However we feel that making adjustments requires a degree of understanding and experience that is not possible to attain in the limited time available in the one month training. Therefore we will highlight the principles of adjustments in a selection of standing postures, seated postures, twists, backbends and inversions with a focus on safety, comfort and stability. These basic principles will then begin to develop your adjustment skills and awaken your understanding of how to articulate a students body so that they can become more steady, more stable and advance deeper into any given posture.
Ultimately we will be emphasizing the use of verbal adjustments to effectively guide students into and out of postures.
Kriyas
In the first week of the training there will be an introduction to some basic kriyas. Such practices are generally performed first thing in the morning in the privacy of a bathroom and so having been introduced to the various techniques it will be up to each individual to continue with the practices independently throughout the training. This will require a certain degree of self discipline and commitment that we hope all trainees are prepared for.
Anatomy
In life we develop bad habits and patterns of movement that limit us physically and emotionally losing the freedom of expression that our bodies are born with. So we need to re-establish the ability of the body to move in its fullest range of motion and re-discover the correct alignment that can make us feel lighter and enable us to move more effortlessly through space. In the anatomy sessions we explore the functioning of the body both intellectually and experientially so that we can deepen our understanding of how we can move our bodies more effectively and more efficiently.
Physiology
We will look at the different systems of the body to gain more insight and understanding of what is happening within both the physical and subtle bodies so that we can focus on and become more aware of the sensations and energies that are often felt in our practice guiding us to a more intimate experience of ourselves.
Yoga nidra
Deepening Your Relaxation, Yoga Nidra or yogic sleep, is a state of introversion, or inner awareness, where the mind dwells between wakefulness and sleep but without associating itself with either of theses states. The practice of Yoga Nidra brings full body relaxation, calmness, quietness, clarity and a deep meditative state of consciousness, which addresses physiological, neurological, and subconscious needs. In the tradition of the yogic practices yoga nidra is also used by yogis to purify the samskaras, the deep impressions that are the driving force behind karma. Will include the history of this ancient practice, the stages of Yoga nidra, with lecture, practical sessions and how to design a yoga nidra session for your personal practice or for your students
Ayurveda and its application to hatha yoga
Yoga and Ayurveda are two sister sciences that compliment each other to bring balance and vitality to the body and mind. Ayurveda offers a system of healing, purification and rejuvenation. Yoga provides techniques and practices to enhance subtle energy, calm the mind, and strengthen and open the physical body.
We will learn simple Ayurvedic principles and how to apply them to enhance and deepen your yoga practice, on and off the mat.
The Syllabus Generally Includes:
*Philosophy…the eight limbs of Ashtanga Yoga
*Yoga history and the different paths of yoga
*Yoga living and lifestyle
*Practice of Asana, Pranayama and Meditation
*Yoga practice methodology
*Teaching skills
*Introduction to basic adjustments
*Structuring and Sequencing
*Yoga Nidra
*Anatomy and physiology
*The subtle body, Chakras and Nadis
*Kriyas, Detoxing & Fasting
*Principles of Conscious eating
*Karma Yoga
*Basic principles of Ayurveda
*Acro Asana
*Healing & Massage sessions
*Chanting
*Establishing yourself as a yoga teacher
*Teaching Ethics
———————————————————————————————————————————————————————————————————————————————————————
A General Day At Our Teacher Training Program
Sunday to Friday
06-30 : Daily Reading, Pranayama, Meditation, Yoga Asana
10-00 : Breakfast.
11-00 : Lectures, Theory & Methodology, Philosophy or Anatomy.
13-00 : Lunch Break.
15-30 : Group Work , Asana Practices, Teaching skills
18-00 : Chanting, Meditation or Self study.
Saturday's Free
———————————————————————————————————————————————————————————————————————————————————————
Student Testimonials Of Our Yoga Teacher Training Programs
Ashleigh (South Africa) "My experience with Tribe yoga and Scarlett went way beyond my expectations. The course was interactive, practical and hands-on but at the same time created room for individual self-enquiry. The venue was beautiful and a perfect environment to practice yoga. Scarlett and the other teachers are world-class and I found all their knowledge invaluable. The material was presented in a way that encouraged me to find and develop my own style of practice. I left feeling relaxed and rejuvenated, with a deeper understanding of my own mind and body and of yoga. I also left feeling inspired and confident to go forth and teach yoga to others"
Nathalie (UK)……….The tribe yoga teacher training has been an amazing experience for me. It has given me the skills to teach. From day one we were teaching each other and i felt there was an emphasis on learning to teach.
The anatomy sessions were very interesting and beneficial in really helping to bring the Asanas to life through learning how each posture affects the body, the muscles used, and the dynamics of stretching and relaxing.
This course is the beginning of the journey and has been a great personal experience that I feel has opened me up in a way that enables me to share the teachings with others.
Scarlett's knowledge of yoga is immense, and she imparted it to us in such an easy way that it was impossible to not learn from her. She was attentive to each of our needs, nurturing us independently and as a group, so that we really grew together throughout the month.
Raquel is an inspiring teacher, with a great sensitivity, care and understanding of yoga and the student. Her style of teaching is fun and light-hearted and yet precise and in-depth. She really looked after us all and gave us as much time and energy as we required.
Leah (U.S.A) Tribe yoga teacher training was an immensely powerful tool to self-study, healing, and understanding the mechanics of the body and the mind. I came to India wanting to deepen my knowledge of the roots of yoga, and was deeply inspired by the wealth of knowledge that I was given that extended far past any other studies that I had ever been of part of. Truthfully I did not know what to expect at all and am incredibly moved by the powerful support and generosity the teachers offered about their own life journeys in yoga and its counterparts. The program was the most dynamic because of the encouragement each person was given to find their own voice within yoga, their own unique voice and style, and the groundwork was set from the first day to transcend any rigid dogma and create an individual path. It was a wonderful wonderful experience and I am forever touched…Thank you!…love and namaste!!!
——————————————————————————————————————————————————————————————————————————————————
POST TRAINING SUPPORT & EDUCATION
Once you have completed the level 1 2oo hr training a natural progression in your spiritual education and training is to attend a level 2 training.
On completion of the level 2 training you receive a 500 hr certification.
The level 2 trainings are a great opportunity to further advance your practice and teaching. The syllabus includes Ashtanga 1st & 2nd Series practices, Advanced adjustment and teaching skills, Integrating philosophy into the teaching of asana, 10 day detox, 2 fasting days, Arm balance & jump through training, Acro asana practices and Healing sessions,
150 Euros Discount off the level 2 TTC fee available to all Tribe level 1 TTC graduates.
TEACHING ASSISTANT POSITIONS
We invite Level 1 TTC graduates to return to Tribe as teaching assistants on other Tribe trainings. As a teaching assistant you have the opportunity to develop your adjustment, teaching skills and practice karma yoga.
Teaching assistants are given a leadership role in the student support groups to guide and assist trainees through the TTC journey.
As well as assisting graduates can practice in TTC yoga classes and attend lectures
Depending on the size of training we have openings for 2- 3 teaching assistants per training.
JOIN THE TEACHING TEAM
Level 2 graduates become eligible to join the TTC teaching team on level 1trainings. Teaching positions are offered at the discretion of the faculty leader to graduates whose practice and teaching expresses a level of expertise and passion that is the trademark of all Tribe teachers.
GENERAL SUPPORT
The Tribe teaching team offer continuous support and guidance to all TTC graduates. We are always available to council you in business, personal or yoga matters by email, phone or when possible in person.
To learn more or apply for our upcoming teacher trainings please contact us at
info@tribe-yoga.com
———————————————————————————————————————————————————————————————————————————————————————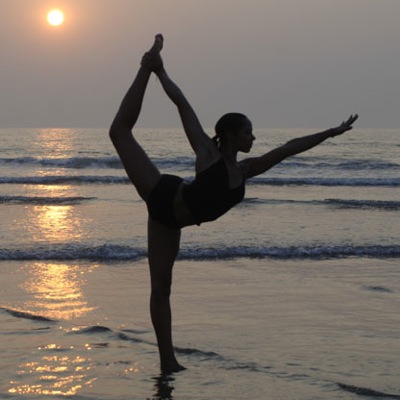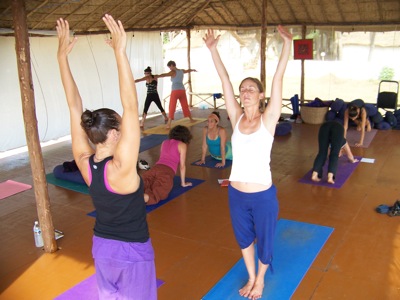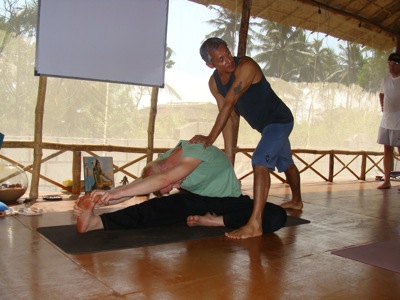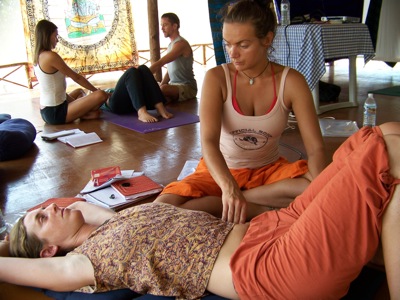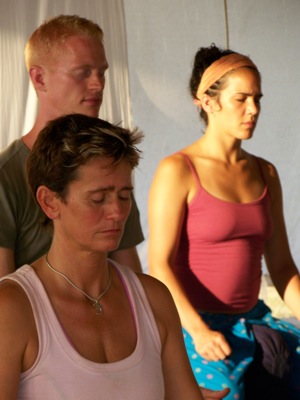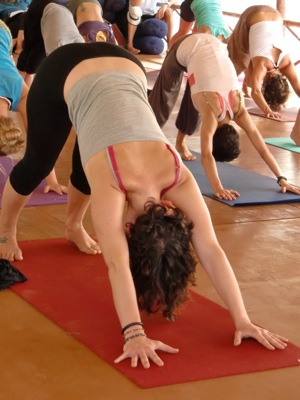 To learn more or apply for our upcoming teacher trainings please contact us at
info@tribe-yoga.com