200hr Ashtanga Teacher Training In Thailand
Yoga Alliance: Yes
Contact: help@yogatrainingguide.com
Our Yoga Alliance Certified Ashtanga Yoga Teacher Training program is a practical training course designed to make you a confident and effective Ashtanga Yoga Instructor – for all levels of students. The purpose of this program is to provide a supportive environment in which students begin to connect with their inner teacher, internal wisdom and authentic voice. Through pranayama, asana practice, mind-body journaling, group conversation, reading and guided meditation, students will practice the essential process of conscious listening to your own higher self.
The training is designed to provide participants with a solid foundation of knowledge and information with which you can confidently and effectively facilitate an Ashtanga Vinyasa yoga class for beginners.
The training includes the opportunity to learn five different routines based on the Ashtanga Yoga tradition. The routines range in skill level from the basic beginner to the most advanced.
We will share our expertise about marketing, pricing, teaching group or private classes, and setting up your own yoga school.
We intend to support each student as they develop, deepen, appreciate and expand their understanding of their true authentic self. Through basic study of philosophy, personal alignment, modifications of classical poses, pranayama practices, and individual instruction, this intimate training is sure to be a life enhancing experience. We look forward to working with you.
Curriculum
History
Pattabhi Jois
T. Krishnamachayra
The eight limbs of Patanjali
History of Ashtanga Yoga.
Pranayama
Ujjayi Breath – theory and practice.
Working with breath in Ashtanga sequences.
Sun Salutations
Suryanamaskara A and B – theory and practice.
Asanas
Names (sanskrit and english)
Standing, seated, and finishing asanas of the Primary Series with a detailed breakdown of the poses.
Practice and benefits of the asanas.
Verbal and hands-on adjustments.
Chakras/ Naulis/ Bandhas
Names and functions
Locations and importance
Naulis – theory and practice
Bandhas – theory and practice
It's Yoga Vinyasa System
Practicing and teaching the sequences:
Full Primary Series
Modified Primary Series
Mixed Levels Routine
Modified Intermediate Series (Rocket II)
Minimum Daily requirement)
Becoming a teacher
Principles of teaching
Etiquette/ responsibility in the classroom
Finding your own voice as a teacher
Developing a personal teaching philosophy
Marketing yourself as a teacher
Most important, the It's Yoga teacher training system is designed to help you find your own unique 'yoga voice' and help you to learn to teach from it. After we have taught students the basics and helped students to find their own yoga voice, the last part of the program will offer practical experience training students to lead yoga groups. You will leave our program a yoga teacher, ready and certified by It's Yoga to teach Ashtanga Vinyasa yoga.
Daily Schedule
07:00am – 09:00am Morning Intensives (Asana, Pranayama, Meditation)
09:00am – 10:00am Break
10:30am – 12:30pm Study, Group Work, Lectures
12:30pm – 02:00pm Lunch break
02:00pm – 05:30pm Study, Group Work, Lectures, Practice
Teacher Profiles
Donovan F. Hicks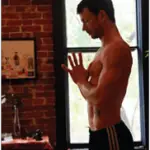 I love yoga.
My experience with it began with prayer, self-examination, meditation, and volunteer work in 2003. In 2005, I found asana and experimented with many different styles. In January 2007, I walked in to Its Yoga and my life changed forever. What i saw was people floating around the room seemingly effortlessly, and I wanted what they had. One month later, I found myself in the teacher training program intent on living my new dream of traveling the world sharing this incredible gift of healing. Its Yoga teacher training is very much about manifesting dreams, and mine gorgeously did. Larry instilled in me self-reliance, self-responsibility, and self-empowerment to have a daily personal practice and to appreciate my inner teacher, and this is one of my favorite things to pass on.
Kunkanit Phrombut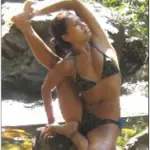 Joy always spent her life with a lot of fun by following her heart voice. Her yoga journey began in 2005 when she tried for the first time Hot yoga class. From the first few minutes "a feeling of Peace, Happiness and deep connection with my mind and my own body has begun".
In 2007, she joined Yoga Teacher Training and gets certified as a hot yoga teacher. She started to teach immediately after with inspiration and passion of a true yoga lover.
She also keep studying with many great teachers like Bo Srey different kind of yoga (Ashtanga yoga, Iyengar yoga , Anusara yoga,Yin Yoga …).
In 2009 she decided to go oversea to study yoga with Doug Swenson. Seeing her great teaching skills and understanding of Yoga, Doug Swensona gave her the amazing chance to be his yoga assistant teacher and to travel all around the US and Canada to give workshop and conference. she had then the opportunity to meet and learn from a lot of famous yoga teachers in the west like David William, Seane Corn ,Rodney Yee, Todd Nurish.
Ricardo Martin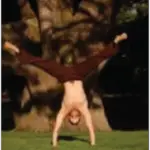 When yoga reaches Ricardo's life, he worked in a scientific institute as an ecologist. At the middle of 2006 he finished his work, as a researcher and yoga show up in his life in the right time. From the beginning, he practiced yoga in a very committed way. After one year of consistent practice, teaching arises naturally by the love of sharing his passion. To deepened his understanding of Yoga, he traveled to San Francisco and take the It's Yoga Teacher Training and Rocket training with Larry Schultz who took him under his wings. Ricardo became then the personal assistant of Larry and Marie to help with trainings worldwide and transmit the Rocket. He is now traveling around the world to carry on Larry's legacy and share his love of Yoga.
—————————————————————————————————————————————————————————————————————————-
Testimonials
Tirzah Shiya, TT Feb 2011
The Yoga Training went beyond my expectations. I'm truly thrilled with it. I wanted to do this to strengthen my own practice but now I am leaving with the desire to instruct. I made tons of progress, physically and mentally, and create a lot of new and strong friendship. The teachers were incredibly knowledgeable on anatomy of movement. I'm so grateful to have had this experience. I would recommend it to anyone. Practice was challenging at times but very worth the reward. The Yoga philosophy was beautiful. I learned so much this month! Thank so Much!
Ella Merjanova – TT Jun 2010
Through this teacher training, I've significantly deepened my understanding of yoga. I began to cultivate a brand new awareness of myself: of my inner spiritual self, of my mind chatter, of new muscles in my body. It was eye opening, and all I had to do was heighten my awareness – open my same eyes! I changed drastically, but stayed the same. Yoga cultivates an awareness that allows us to rise above any suffering of the mind, which constantly arises from internal and external imbalances. The regular practice helped me see how achieving this union helps to connect with my inner self, leading to a sense of peace and happiness. I began to develop the connection between my mind, soul, and body and the universal.
Chantal Doesburg, TT Nov 2010
The It's Yoga teacher training was for me the most amazing experience in my life! I have loved every second of it. The teachers and students cam to share their experiences on Yoga and Life. This has given me more love, understanding, faith and freedom in my yoga practice and in my daily life. It really has opened my view on life and yoga. As they say : " All is coming", have faith and let go.
For everybody who loves yoga and want to deepen their practice, I really recommend to do the It's Yoga Teacher training. You will gain so much in a short time and will meet so many loving people. I can't wait to continue and deepen my own practice and share this with others in my teaching practices.
To learn more about our trainings please contact us