Beginner 200hr & Advanced 500hr Teacher Trainings In Raleigh, North Carolina, USA
Contact: help@yogatrainingguide.com
Yoga Alliance: Yes
Dates: Sept – May
The depth and breadth of yoga cannot be experienced in a day, a week or a year. It is a journey traveled over the course of a lifetime. We invite you to explore your journey with blue lotus's teacher training programs, dedicated to helping you connect with yourself and those around you.
We provide a space that nurtures and supports you on your journey, whether you are seeking teaching certification or simply diving deeper into your own practice. In our urban sanctuary, we challenge you to be fully present and invite you to uncover a new way of being in your body and the world.
Advancement as a teacher of yoga never ends. But we must be students of yoga first, always, to best honor the practice and connect to the highest good. Our Yoga Alliance certified 200- and 500-hour teacher training programs (RYS200 and RYS500) provide you a place to be inspired while you discover and further explore the physical, mental, emotional, and spiritual benefits of the practice.
This is not training of simply learning poses and how to teach them, but a time for intense practice, reflection, and transformation. An opportunity to learn firsthand about the power of yoga, to make real change happen—for yourself and others. This is yoga for real life.
—————————————————————————————————————————————————————————————————————————–
About blue lotus Teacher Trainings
200-hour Yoga Teacher Certification
As a Registered Yoga School (RYS200) of the Yoga Alliance, blue lotus's 9 months of transformation — yoga immersion and teacher training program is designed to show you more than a series of postures and how to teach them. Rather, it is our intention to help you find your own sadhana, your own truth, through a search as unique as you are.
This is a journey of self-study and practice — an exploration of your own thoughts, emotions and world views. We believe that as inner awareness grows, the truth unfolds. Only by living in the heart can you truly thrive — in work, play, and relationships; as a student, as a teacher. We hope you'll join us as we dive deep into the flow of grace that is vinyasa yoga, and rest in the peace of the yin practices.
blue lotus's YTT200 Teacher Training is a transformative experience for all who participate. For five years, we have facilitated this process with student classes large enough for a group experience, yet small enough to allow deep and intimate learning and relationship. Our graduates have gone on to teach in their communities at yoga studios, community centers, athletic clubs and wherever their hearts lead them to share their love of and expertise in the practice.
Our training focuses on:
Cultivating home practice and self-care
Yoga philosophy & the art of teaching
Applied, practical anatomy and physiology for yoga
Asana technique, modifications and use of props
Pranayama, meditation and chanting
Energetic anatomy – chakras, bandhas, nadis
Vinyasa krama – the art of sequencing
Pose enhancements, assisting and adjusting asana
Body reading and alignment theory
Teaching practice
Whether you are seeking to immerse yourself deeper in your own practice, earn your 200-hour yoga teaching certification, or expand your teaching skills and experience, blue lotus's teacher training program will leave you transformed in your journey for your own truth.
To learn more about our 200hr training please contact us:
Advanced Training – 500hr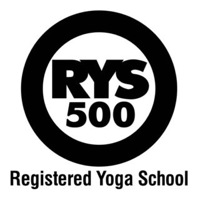 In addition to our 200-hour program, we offer a yoga enrichment program for teachers and dedicated students. It is our intention to guide you further along your path, so that you may find a deeper sense of fulfillment in your life and become a greater force for good in the world.
Our Advanced Training program (RYS500) was created in an open format. You may take any module, in any order, completing modules for your own personal growth, for YTT200 CEU, or as credit toward YTT500 certification (300-hour program). Some modules are open only to teachers and/or have pre-requisites. If you are interested in blue lotus's YTT500 certification, you must have previously completed a 200-hour training program. For the additional 300 hours, there are seven required modules, offered every one to two years.
YTT500 Certification – Advanced Training
The seven required modules in blue lotus's YTT500 Teacher Training (RYS500) are:
Refine & Align
Integrated Body: Anatomy Essentials
Seva: Yoga off the mat
Teaching Bootcamp
Silence: A weekend of reflection
The Power of Satsang
Therapeutic Yoga
In addition to the seven required modules, you may select workshops and training sessions that further develop your interests and skills:
Integrated Body (organic anatomy and physiology based work)
Teaching Skills (alignment, sequencing, hands-on, specialty trainings)
Applied Philosophy (expanding your knowledge of the deeper practices and philosophies).
You can focus on one area of study, or you may prefer to explore the breadth of all three.
Other modules include:
Teaching Yin Yoga
Restorative Yoga and the Emotional Body
Koshas, Gunas, & Vayus
Vinyasa Yoga Immersion
Bhagavad Gita
Additional Integrated Body modules, and many others.
Come and see what we are all about….
———————————————————————————————————————————————————————————————————————————-
blue lotus Teachers

Jiill Sockman, E-RYT 500
Jill Sockman is the founder of blue lotus and director of the blue lotus yoga teacher training programs. With grace and compassion she holds the space for her students to uncover a new way of being in their bodies and in the world, to uncover for themselves what may have been lost along the way: strength of will, flexibility of character, clarity of mind, and contentment of heart.
Movement arts have always been a part of Jill's life along with an innate desire to physically express the energy of the life and Light within. Her practice and teaching range from the soft and meditative to the sweaty and vigorous. Jill has been student of meditation and yoga since the early 1990s, and she attained RYT status in 2000 and E-RYT in 2006. Jill offers profound gratitude to all of the teachers who have profoundly influenced her practice and teaching: Gordon Sharpe, Warren Grossman, Shiva Rea, and Tias Little.
Her lifelong journey to create true community led Jill to establish blue lotus. A place where people are welcome to arrive just as they are into a space of learning. A place of healing. A place of spirit and self-fulfillment. It is yoga for real life.
To learn more about Blue Lotus Yoga please contact