David Frawley Offers Wisdom and Insight On Becoming A Yoga Teacher In The West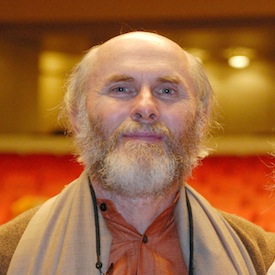 As the director of the American Institute of Vedic Studies, David Frawley has devoted his life to the ancient practice of Yoga as it was intended by many masters before him. The yoga community is currently divided in to many segments: one segment is dedicated to the original intention and roots behind yoga which is more of a spiritual path. The other focuses more on the physical "asana" approach to yoga. While there is no right or wrong way to approach your Yoga practice, it is important that if you are going to become a yoga teacher, that you have a good grasp of the rich heritage and history that you will now become a part of.
David Frawley is one of the few teachers here in the West that has truly kept with the lineage of yoga teachings originating in the East and is the author of more then forty books on Raja Yoga, Ayruvedic Medicine, Vedic Astrology, Vedanta, and the Vedic Sciences. David will be speaking at the upcoming Yoga Alliance Leadership Conference where he will discuss the the historical contexts of Yoga and how they integrate with the modern asana practice. David was kind enough to talk with us and share some insights for aspiring yoga teachers on the roots and history of yoga and how this applies to new teachers in the West.
What is Yoga to you?
Nama Paramarishibhyah! Salutations to the supreme Seers!
By the term Yoga I mean classical Yoga as a spiritual path to Self-realization with a variety of approaches, teachings and disciplines to be adapted at an individual level. The main such Yoga approaches are the prime branches of Yoga as Knowledge (Jnana), Devotion (Bhakti), and Karma (service) as well as Raja Yoga, Hatha Yoga, Mantra Yoga, Laya Yoga and other traditional systems.  I also regard Yoga as an integral part of the Vedic sciences that include Ayurveda and Vedic astrology and can be used along with them. I think that this yogic heritage is one of the most important spiritual legacies and resources of our entire species that is worthy of extensive study, practice and research.
How did you first discover Yoga?
Through my contact with the great Yoga teachers of India starting in the late sixties, mainly the teachings of Ramana Maharshi, Sri Aurobindo, and Paramahansa Yogananda as well as their living disciples and western exponents. Through Ramana's teachings I learned Jnana Yoga and Advaita Vedanta, through Yogananda Kriya Yoga, while Aurobindo was my doorway into the Vedas, which eventually also led me to an extensive study of Sanskrit texts and study with many teachers in India mainly relative to Raja Yoga, Vedanta and Ayurveda. Since then my discovery of Yoga has continued to expand in many ways. I think Yoga is a continual discovery.
What is your perspective on the current state of yoga in the US? How do you feel yoga has impacted our culture?
Yoga is represented in this country by two increasingly different groups or communities. First is the popular Yoga asana and fitness movement, which is what Yoga probably means for the largest number of people. This movement continues to expand and grow in many ways, as the asana classes that we now find in every town indicate. Besides traditional Yoga, it contains a variety of influences and innovations.
The second is the spiritual Yoga groups for whom Yoga is meditation and internal practices like mantra and pranayama. This includes larger organizations like SRF (Self-realization Fellowship and Kriya Yoga), Ammachi, Siddha Yoga, TM (Transcendental Meditation), and ISKCON (Hare Krishna), and a variety of approaches to Advaita, Bhakti Yoga, Tantra and Kundalini Yoga, and Vedic teachings by smaller groups and individuals. This group also continues to grow in popularity though it is not as large or as visible as the first group.
There is some overlap and interchange between these two groups and some like Sivananda or Integral Yoga (Satchidananda) try to work with both groups.  However, some modern asana groups want to avoid the spiritual side of Yoga, or at least the Indian side of that spirituality. Some spiritual Yoga groups, meanwhile, have no asana component or teaching, though they might encourage asana practice as a general recommendation.
Another trend is the widening of Yogic teachings with the Vedic sciences including the growing popularity of Ayurveda, Vedic astrology, Vastu, Mantra, Yajnas and Pujas, which tends to fall more into the spiritual side.
As to its influence, Yoga has come into our culture in many ways, both in terms of ideas and practices as meditation, mantra, asana, pranayama, kirtan, vegetarianism, non-violence, return to nature, Self-realization based philosophies, belief in karma and rebirth, Kundalini and the chakras, and so on, which have all been connected to or stimulated by Yogic teachings. These are all having their impacts, which are substantial, though not always associated with Yoga in the minds of everyone.  Yoga has been one of the main influences in the modern world for bringing in higher awareness and a renewed emphasis on spiritual philosophies and practices.
Do you feel that the integrity of yoga's history and roots are missing in the West? Are you concerned that for many people in the US, yoga mainly focuses only on the physical fitness aspect and not the spiritual or health?
Certainly the popular physical Yoga movements are often unaware of or unrepresentative of the greater spiritual traditions of Yoga, particularly the Yogas of Knowledge and Devotion, and Yoga's connections with Vedic sciences like Ayurveda. This limits what they are able to learn or to teach and can distort what real Yoga is all about. Personally this has been a great concern for me as I feel it is important to develop the greater teachings of Yoga, which can easily be lost in the rush to scale down Yoga towards public acceptance.
Yoga like many things today is being market driven and the mass market breeds stereotypes and clichés as well as franchises. Yoga has become a catchword and people want to call what they do Yoga in order to gain credibility, even if what they are doing may be far from traditional Yoga. We must remember that Yoga in its true essence is a sacred practice that transcends the market and the media and has its own principles, guidelines, heritage and application.
Yet in spite of the effort to make Yoga something physical or exercise based, I don't think that the spiritual background of Yoga can ever be lost and it will continue to assert itself, through or in spite of popular movements in the other direction. It is the spiritual aura of Yoga that draws people in and makes Yoga Yoga. Without it, Yoga loses its distinct identity.
What do you believe makes a good Yoga teacher? What are some of the most important traits of a good Yoga teacher?
One must first define what one means by a Yoga teacher and what aspects of Yoga one may be adequately trained to teach. There is a tendency to use the term Yoga teacher without clear definition.
If Yoga is mainly asana, then a good asana teacher is a good Yoga teacher, who can show each student how to adjust the postures to their individual constitution and temperament.
If one expands the meaning of Yoga to including pranayama, mantra, and meditation, or deeper Yoga practices and the higher Yoga paths of Knowledge and Devotion, then another expertise is required, perhaps a different one for each of these important aspects of Yoga.
If one brings in the idea of Yoga therapy then another set of issues arises, including what system of medicine is best to apply Yoga practices for their full healing potential.
A true Yoga teacher in the classical sense would be one who could teach all eight limbs of Yoga with integrity, experience, devotion and insight.  They would be able to develop programs at an individual basis and not simply be limited to group or public classes. That requires much more study and practice than most Yoga teacher's training programs today.
Yet I think any real Yoga teacher should at least know the fundamentals of classical Yoga, such as found in the Yoga Sutras and Bhagavad Gita, as well as the Ayurvedic view of body and mind.
Is there any advice you would give a new Yoga student who wants to become a Yoga teacher?
I would tell them that you should first decide what aspects or approaches to Yoga that you want to emphasize. Yet you should recognize the vastness of what Yoga is and what it has to offer, including areas that you may not wish to be involved with. Try to at least know something about the greater tradition and history of Yoga as apart from what is happening today in the American Yoga scene.
If your aim is to become an asana teacher, understand that this does not encompass the greater scope of what Yoga continues to be for many people, which is a spiritual path. And always remain humble and be willing to expand your study and your practice. To be a real Yoga teacher is a great achievement of the human spirit and requires great dedication and commitment of a life-time.
You are going to be speaking at the upcoming Yoga Alliance Teacher Conference. What do you plan on discussing and why is this important to you?
Similar topics as discussed here. I have been asked to address the history of Yoga and its broader teachings and greater relevance, including the relevance of classical Yoga and the Vedic sciences.
What do you believe will be accomplished at the upcoming Yoga Alliance Teacher Conference?
Yoga Alliance is not a group I have not been directly involved with in the past. But I am happy that it is addressing these issues. I hope a deeper understanding of Yoga emerges and a more comprehensive idea of what Yoga is and all that Yoga can offer.
Do you feel the Yoga Alliance is necessary for the yoga community? If so, why?
A creation of community for Yoga is necessary as well as some sense of standards for Yoga practice. Yet we must also differentiate between Yoga as a commercial enterprise and Yoga as a spiritual movement. Yoga as a spiritual movement cannot be represented by any group or organization, though it should be honored by all. And we must understand what we mean by the Yoga community. There are a number of Yoga communities and not just one model of Yoga out there as I have already mentioned.
Is there anything else you want to share with an aspiring Yoga teacher?
A good Yoga teacher should follow Yoga as a sadhana or spiritual practice, not simply as an outer vocation. The aspiration for Self-realization and God-realization should be the foundation of wanting to be a true Yoga teacher.
Consider bringing in Ayurveda, pranayama, and mantra into what you present as Yoga. Learn the main yogic types of meditation. Learn at least some Sanskrit so that you can know what the original terminology of Yoga means. Try to study the deeper Yogic texts and do not just limit yourself to the Yoga Sutras, which is only one of many great Yoga classics. My favorite is the Yoga Vasishta.
Try to study the life and teachings of the great modern yogis like Ramakrishna, Vivekananda, Yogananda, or Ramana Maharshi.
Visit India and its ashrams and holy places to find out more about the spiritual background of Yoga. Do not be afraid of the devotional or Bhakti side of Yoga but try to understand its relevance.
But above all root your teachings in nature and in your own experience, as Yoga is something that is rooted ultimately in all of life. Learn the cosmic Yoga if you can, letting the Earth, mountains, wind, stars and waters be your teachers.
And if you do take up a Yoga sadhana, your spiritual rewards will be much greater than anything else. You will also be able to share that inner inspiration with others, not merely techniques and exercises.
——————————————————————————————————————————————————————————————–
Useful Links
Yoga Teacher Training Schools – Are you interested in becoming a yoga teacher and taking a yoga teacher training? Then check out our list of schools from around the world offering yoga certification programs.
Yoga Teacher Training Scholarship – Learn more about our scholarship program where we offer one lucky student the opportunity to win a free yoga teacher training.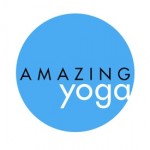 Amazing Yoga – Power Vinyasa Yoga Teacher Training with Amazing Yoga is an incredible opportunity to learn how to facilitate transformation—physical, mental, and spiritual.  You will leave the training radiating and filled with confidence and joy.  Whether you aspire to teach, are an experienced teacher or simply want to deepen your practice, this training will empower you. Our trainings are held in exotic locations such as Tulum, Mexico and Costa Rica.  Get ready for a full immersion into yoga at the most peaceful and magical places you can imagine. Click here to learn more about Amazing Yoga Teacher Training
Make sure to friend us on Facebook or follow us on Twitter to stay up to date with new articles offering guidance on how to teach yoga.
Are you interested in becoming a yoga teacher? Then visit our Yoga School Directory to find the right teacher training. Or, visit our Yoga Retreats page to explore beautiful yoga vacations from around the world.