How Your Education As A Yoga Teacher Will Always Continue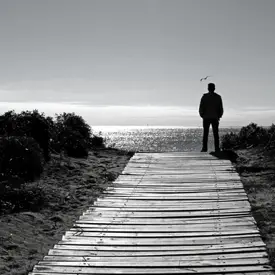 Many students always wonder if they are ready to become a yoga instructor. For most of us, there is a constant struggle in our minds and we ask ourselves "Am I ready to teach?" "Do I deserve to be up there teaching?" More so, there is a debate on whether a 200-hour yoga teacher training is enough?  Or is a 500-hour program enough? How many courses and how many books do I really need to read to become a yoga teacher?
The Never Ending Story
The truth is, you will always be a student and teacher. All of us are teachers every time we share something new with someone else. What a yoga teacher really needs to focus on is not whether this or that is enough to be a teacher. Rather, it is more important that you embrace the idea that you will always be a student for the rest of your life.
The path of becoming a yoga teacher (or any teacher for that matter) is one where you are actually making a conscious choice of being a student of everything. When you take that step towards acknowledging the teacher in you, its important to realize that what you are actually saying is:
"I am dedicating the rest of my life to learning so that I can pass on what I learn to others by teaching"
When someone demonstrates anything to another person, what is really happening is that you are practicing and perfecting your own lessons by using your student as a reflection. Your student provides you the opportunity to really gauge and see if you really know what it is you are teaching. And if you don't, they will instantly reflect this back to you.
Always Diving Deeper
Every time you delve deeper into yourself, discover a new morsel of knowledge, have a new experience, and share this with at least one person, this is teaching. Yoga is the path that never ends. It is one where we constantly discover something new about ourselves, the world around us, and how this all integrates and fits into the bigger picture.
When we understand the mind and how it integrates with our breath, this is a new lesson. When we are able to respond from love rather than fear, this is a new lesson. Every time we come to a new point in our "practice", we now have something new to offer the world as a teacher.
The Circle Of Life
So you see, it is a cyclical life in where we are always learning and teaching. In fact, this is how all of life is. The difference is that with yoga, it becomes a conscious choice where you take full responsibility of who you are and what you do because you are now responsible for passing on what you know to someone else as a "teacher" The practice of yoga is learning how to balance this all through mind, body, and soul. Our asanas are the pure physical expression of our mind and heart. When we find that we are tight in an area and not as "flexible", this is a symbol of how tight we must be in our mind or heart.
Being A Student Of Life
As a yoga teacher, you are a student of life always exploring your balance and power and then passing along what you learn to someone else. In your road to discovery, every time you finish a new program (whether it be an immersion, 200-hour, 500-hour, workshop, read a book, etc…) while its fantastic to take it all in and absorb what you have learned and then share it with others through teaching, remember that this path to self-discovery and exploration never ends. If it did, you would be doing a disservice to yourself as a student, and your students as a teacher.
So don't get too hung up on whether you are "ready" because whether you realize it or not, you are already a teacher. And don't get caught up on whether this program or that program is "enough" Your path of learning never ends. So dive in to your yoga instructor certification program, have fun, and don't get caught up on whether it is enough. Your lessons will always continue so that you have more to share with your students.
——————————————————————————————————————————————————————————————–
Useful Links
Yoga Teacher Training Schools – Are you interested in becoming a yoga teacher and taking a yoga teacher training? Then check out our list of schools from around the world offering yoga certification programs.
Yoga Teacher Training Scholarship – Learn more about our scholarship program where we offer one lucky student the opportunity to win a free yoga teacher training.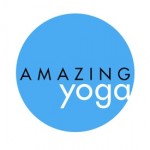 Amazing Yoga – Power Vinyasa Yoga Teacher Training with Amazing Yoga is an incredible opportunity to learn how to facilitate transformation—physical, mental, and spiritual.  You will leave the training radiating and filled with confidence and joy.  Whether you aspire to teach, are an experienced teacher or simply want to deepen your practice, this training will empower you. Our trainings are held in exotic locations such as Tulum, Mexico and Costa Rica.  Get ready for a full immersion into yoga at the most peaceful and magical places you can imagine. Click here to learn more about Amazing Yoga Teacher Training
Make sure to friend us on Facebook or follow us on Twitter to stay up to date with new articles offering guidance on how to teach yoga.
Are you interested in becoming a yoga teacher? Then visit our Yoga School Directory to find the right teacher training. Or, visit our Yoga Retreats page to explore beautiful yoga vacations from around the world.