Veteran Teacher Linda Karl Offers Insight On Becoming A Yoga Instructor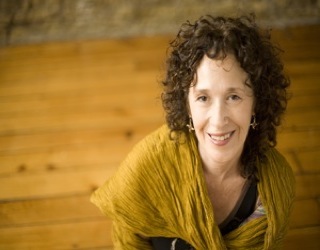 Interviewed by: Sergio DiazGranados
One of our goals with this site is to offer the many perspectives on what yoga is and what it means to be a teacher here in the US and abroad. There is quite a split happening in the yoga community where many of the veteran teachers feel that yoga is moving in the wrong direction here in the US because the practice mainly focuses on the attention to Asana practice. One of our first interviews was with veteran yogi David Frawley who now guides the American Institute of Vedic Studies.
I came across Linda Karl for the first time on her blog where she felt very strongly about certain positions (see babies Teaching Babies) of what yoga is and what it means to be a yoga teacher. I am always intrigued with people's passions and perspectives and felt hers was worth sharing. While I personally believe "to each their own" and that "every rung in the ladder" is valid, I think its healthy to discuss ideas (even if it gets heated) because only true discovery comes from when other points of view are challenged intelligently.
As you start your path to becoming a yoga teacher, you will encounter many view points and perspectives. And while all are valid and you may find yourself clinging on to one persons because you respect them so much, just remember that eventually you will need to take everything you have learned and make it your own. Only then can you start your path to truly teach.
So on your path towards self-discovery, please enjoy some insight and wisdom from veteran teacher Linda Karl….
Linda Karl's first OM was in 1973 and she now divides her time between home base outside Chicago and India.  Linda has immersed herself in the study and practice of the complete path of classical yoga and meditation for many years, cultivating a breath-based, heart-centered yoga practice.
Linda travels to India yearly to study at the prestigious Krishnamacharya Yoga Mandiram, was one of the first Yin Yoga teachers in the Chicago area, and introduced Yin Yoga to the Arusha, Tanzania yoga community in 2010,  She created Metta Yoga™ Therapy, a unique somatic healing modality deeply grounded in mindfulness practice and is certified by The Trauma Center, Brookline, Massachusetts, in teaching Trauma Sensitive Yoga.  She travels the United States teaching workshops and conducting yoga retreats, but her favorite class to teach is her karma yoga class at a domestic violence shelter.
Linda weaves Buddhist philosophy together with yoga's ancient teachings to create classes that are a tapestry of breath-body-mind-spirit. Breath work,  mindful observation of energy flow, and insight meditation are always part of her classes.  She endeavors to bring her passion for the teachings and her belief that yoga is the vehicle for self-transformation into the lives of her students, truly believing that yoga is lived off the mat.
What is Yoga to you?
Yoga to me is all about personal transformation.  Through our inner work and self-inquiry, yoga teaches us to treat each moment as brand new, to be present with whatever arises in our lives, pleasant and unpleasant.  It teaches us to observe and listen to the inner voice that bubbles up that is our connection to whatever it is we believe to be greater outside ourselves.
What inspired you to become a yoga teacher and with whom did you do your teacher trainings with?
I got back into a consistent practice of yoga in the mid 1990s after shoulder surgery and after being in a beginners' yoga class for about two years, it was my teacher who encouraged me to become a teacher.  I had dabbled in yoga and meditation back in the early 1970s and in fact my first public OM was with Beat Poet and Buddhist, Allen Ginsberg, in 1973 at one of his poetry readings.
I first certified with Suddha Weixler at his Chicago Yoga Center (then known as N.U. Yoga Center ) in 2002.  Since then I have done teacher trainings primarily with Paul Grilley and Sarah Powers in yin yoga and with Srivatsa Ramaswami in vinyasa krama yoga.  I was fortunate to meet all of them early in my teaching career during the years 2003-2004.
It was Srivatsa Ramaswami – whom anyone had hardly heard of in the United States at that time but was Krishnamacharya's longest standing student – who inspired my first trip to India to study at the Krishnamacharya Yoga Mandiram in Chennai.  KYM is the school Desikachar started in honor of his father.  I have been blessed to be able to study there 5 times and am now planning my 6th trip to India to study again at KYM and also to study yoga therapy with another of Krishnamacharya's long-time students, A.G. Mohan.
I also must say that one of the most influential trainings I did was the first Mindfulness Yoga and Meditation Training at Spirit Rock Meditation Center in California.  I was one of only two teachers from Illinois to attend this 18 month training.   Studying with the world's leading teachers of yoga and Buddhism, the training offered a solid experiential grounding in an integrated yoga and vipassana practice, as well as an in-depth exploration of the entwined history, philosophy, and techniques of classical yoga and Buddhism.
What was your biggest challenge during your teacher training process?
I think my biggest challenge during my very first yoga teacher training was doing chatarunga dandasana!  I had never done that pose in a beginning yoga class and felt intimidated by the younger students (I did not become a certified teacher until I was 48) who could do it without thinking twice.  Fortunately I've come to realize that real yoga is not about the asana!
What has been your biggest challenge in continuing your craft as a yoga teacher?
I think my biggest challenge is teaching the style of yoga that I teach.  I must qualify this by saying "in my geographic area."  My yoga is informed by my spiritually which is Buddhism and my vipassana practice.  The yoga that I teach is grounded in the Krishnamacharya lineage and mindfulness practice.  My style of yoga is not what you'd call mainstream.  I call it the Yoga of Awareness and many times it seems that people are only interested in yoga as a workout.  My yoga will make you sweat but not because you're doing 100 chatarungas.  It's one of the reasons I no longer teach in yoga studios, only privately.  I let students find me.
What do you think makes a good yoga teacher?
Someone who is always a student first and a teacher second, no matter how long they have been teaching.  Authenticity.  Walking your yoga talk even if you stumble.  And if you stumble, then owning it instead of making excuses.   Practicing what you preach, especially meditation.  Compassion and empathy.  Constant self-inquiry.  The ability to say "I don't know" if a student asks you a question instead of letting your ego answer for you.  And the ability to laugh and not take yourself too seriously.  We are always laughing in my classes.  I tell my students that laughter is the best pranayama!  Notice I said nothing about asana.
When do you think a student is ready to start their yoga teacher training?
That's hard to say because everyone is different.  But in my opinion, I don't think anyone should begin a teacher training unless they've had a consistent practice for at least two years.  I think it has to be calling, not just something like "I think I'll become a yoga teacher because it's cool."  As I said, I had a teacher who encouraged me, but she saw something in me to encourage me to become a teacher.  Even though I had not done yoga for a long time, the mind-body connection all came back to me in my first class in the '90s.  I knew I had come back home.
Do you think a student should travel to India as part of their training to become a yoga teacher?
Again, that's hard to say because everyone is different.  I think it also depends on your yoga style.  If you practice Iyengar yoga, go to the source and study in Pune. I can only speak about where I study, but for me it is the Heart of Yoga.  I learned things in yoga school in India that I never heard anyone talk about here.  India is definitely not for everyone, so no, I don't think they must go, but India will teach you things about yourself that you might not learn anywhere else. Ma India is like that.
What is your perspective on how yoga is practiced in the West versus the East?
One of my students said it best: she said that the way yoga is taught in the West caters to this culture rather than trying to change this culture.  She believed that people are so used to moving fast in their daily lives, that is the type of yoga people want so that is the yoga that teachers give them, instead of using yoga to slow down and go inwards.  That is a very powerful statement and it's also how I feel.
I have always told my students that if something isn't changing for you off the mat, then you're not really practicing yoga.  If you flip the bird to a driver who cuts you off in traffic after yoga class, what good is your yoga doing for you?  What is going to transform your life?  The ability to hold a sick arm balance for 5 minutes or being able to sit in stillness and being non-reactive to emotional pain for 5 minutes?  If we can not sit mindfully with our own pain, how can we sit mindfully with someone who is dying? If your yogic path is merely the length and width of your yoga mat, that's not much of a path.
I've studied yoga in India since 2005 and I can definitely tell you that it certainly IS different, at least where I study.
Do you feel that teachers are doing a disservice to the Yoga community if they only focus on the physical asana practice and leave out the spiritual component?
I used to think it was a disservice, but I now believe "you do your yoga and I'll do mine."  I only know what's right for me and most of the students whom I teach have been with me since Day One of my teaching, 10 years ago.  If someone comes to me and doesn't like what I teach, that's fine, too.  I would not exactly call it a "disservice" because any type of movement is beneficial to the body.
But I also do not believe what many teachers believe that everyone will come to know what "real yoga" is, i.e., with the spiritual components, if they practice long enough.  Yes, of course that happens with some people, but I don't believe that's true for everyone who starts out with yoga as a purely physical practice because not everyone is on the same path.  That is like saying everyone who runs a marathon is on equal footing.  They're not.  There is always someone in front, running with you, and behind you.  Again, everyone is different and we all have our karma to work through in this lifetime.
For me, yoga is ALWAYS asana + pranayama + meditation and yoga always was a spiritual practice.  I've heard Desikachar say that yoga contains X, Y and Z, and anything else is acrobatics.  The bottom line is that you can call a dog a cat all you want to, but that doesn't make it a cat.  Calling your morning stretches yoga without having X, Y and Z doesn't make it yoga.  Would you still call it a chocolate cake if you left out the chocolate?  It might still be good, but it's not a chocolate cake.
Do you have any advice or words of wisdom for aspiring students looking to become a yoga teacher and take a yoga teacher training?
Don't just jump into any teacher training.  Explore all the options you have in your area and take more than one class with the teacher who will conduct the training, see if their style and personality resonates with you.  Most importantly, find out who they trained with and what their yoga lineage is.  I also think it's important to get references from people who have graduated from their programs, that's what I did when I was thinking about becoming a teacher.  I believe it is extremely important for yoga teachers to have a solid meditation practice, so find out how much time is devoted to meditation in the teacher training.  I also think seva is a very important part of yoga, find out if the trainer encourages karma yoga or donates his or her time somewhere.  Most importantly, keep an open mind and heart.
To learn more about Linda she can be reached through her website,  http://www.metta-yoga.com
————————————————————————————————————————————————————————————————————————————————-
Useful Links
Yoga Teacher Training Schools – Are you interested in becoming a yoga teacher and taking a yoga teacher training? Then check out our list of schools from around the world offering yoga certification programs.
Yoga Teacher Training Scholarship – Learn more about our scholarship program where we offer one lucky student the opportunity to win a free yoga teacher training.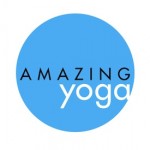 Amazing Yoga – Power Vinyasa Yoga Teacher Training with Amazing Yoga is an incredible opportunity to learn how to facilitate transformation—physical, mental, and spiritual.  You will leave the training radiating and filled with confidence and joy.  Whether you aspire to teach, are an experienced teacher or simply want to deepen your practice, this training will empower you. Our trainings are held in exotic locations such as Tulum, Mexico and Costa Rica.  Get ready for a full immersion into yoga at the most peaceful and magical places you can imagine. Click here to learn more about Amazing Yoga Teacher Training
Make sure to friend us on Facebook or follow us on Twitter to stay up to date with new articles offering guidance on how to teach yoga.
Are you interested in becoming a yoga teacher? Then visit our Yoga School Directory to find the right teacher training. Or, visit our Yoga Retreats page to explore beautiful yoga vacations from around the world.