Learn How To Develop Your Unique Selling Point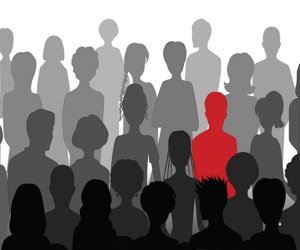 On the path of becoming a yoga teacher, one of the most important factors of defining yourself in this community is discovering your authentic voice and whom you best serve. Not just how you teach yoga, but also how you carve out your place within the community and how you add your two cents. With more students taking yoga teacher training programs, you will want to take the time to explore who you really are and what it is you want to offer the world that is different and unique then what other teachers may be offering.
Developing A Business Strategy
There are many facets of developing your yoga business strategy and one of the most important ones is going to be defining your niche. Like any business industry, yoga has so many details to it and its very important to know how you "fit" into it all. Just like any vocation, you will need to take the time to discover how you are going to separate yourself from the rest.
In the business world, when a company is defining their niche strategy, they use the term "Unique Selling Point" Doing this type of exercise is very important if you decide to launch a career as a yoga teacher because you will need to know how you will stand out from the rest, who you best serve, and who you do not best serve. And the quick and easy way to explore this concept is by asking these four important questions:
What separates me from other teachers?
What do I want to offer the yoga community that someone else isn't?
Why will people want to come and take my class versus other teachers?
What type of students do I best connect with?
No Need For Competition
It's important to note that this has nothing to do with being better then anyone else or being "competitive" Of course, you will have those teachers in the industry that like to see themselves as being better or separate from you. Personally speaking, I never like to see anyone as my competitor. Rather, I like to see them as my contemporary: someone who does the same thing I do but in their unique way and with their own flavor and is just as valid as my way of doing something.
Knowing Who You Are Not
Another advantage to defining your niche and whom you best serve is that you are now clear on whom you do NOT best serve. Trying to be everything to everyone can be draining and it will make your teaching feel like a "job" Knowing whom you best serve and then using this to clearly attract those types of students is going to be the path of least resistance. Just think of a restaurant that tries to serve way too many food options versus one that just serves a few and does them really well (this is why I love NYC so much!) A great benefit of having a clearly defined niche is being able to attract the right students while at the same time knowing who will probably not like your type of class.
So as you start to explore this path, here is a list of things to consider that can separate you from other yoga teachers:
Your Style and Approach To Teaching
Of course this goes without saying the style of yoga you teach will play a big role in defining your voice. But more importantly, how you teach that style and if you do any type of hybridization that is unique and your own will play a vital role. One very subtle way of distinguishing yourself is by paying attention to how others respond to your teachings (and other teachers) and then use this to cultivate your own style.
The Music You Play In Class
If you do choose to play music, the type you play and the order it is played can have a strong impact of how students perceive you, especially if you do a good job of sequencing your series along with the music. I mean think about it, Bikram is just a specific set of asanas with a teacher who says almost the same thing throughout the entire class. So this goes to show it can be a simple strategy that is most effective.
How You Speak and Carry Yourself With Your Students
How you speak to your students and what you speak about is a great way to separate yourself and define your niche. Many students look to their teacher for more then just a yoga class and will want to connect with you. Or, if you are very passionate about something within the community this too can be an avenue of distinguishing yourself.
Just Your Pure Essence and Being
Just your core essence and mannerisms can play a big part in how you define your niche. You will see that you will have some students who just like you for how you are and how you carry yourself. Its very subtle yet effective. This is why it is so important to discover your authentic voice.
Getting Involved
There are many causes and groups in the yoga community that you can now take part of.  For many people, yoga is now a form of activism and a way of getting involved with your community. Whether its supporting a local non-profit, teaching underprivileged teenagers or kids, or working with your local schools, you can now use yoga as an entry way to work with people outside the community and this can help define your place.
But Remember, Be Authentic!
It's important to point out here that whatever it is you do to create your own niche within the community, to be authentic about it. Don't just do something because someone else is doing it. Whether if it is a style of teaching, music you use, or a project you incorporate, just make you are doing it because it is true to you. Not because you think you will gain some business advantage.
So after you finish your yoga certification program, remember to ask yourself what you plan to bring to the community that is going to be unique. And as you begin to grow your audience, just remember that they like you for a reason. So stay true to who you are and don't try to please everyone by changing what others like about you. If you do, you could potentially lose your true students.
—————-
As the Yogi Coach, Sergio DiazGranados offers yoga marketing support which includes web design, yoga SEO, business strategy, and much more. He has been running his own business since he was sixteen years old and used to work for Gaiam, one of the largest yoga media companies where he published their yoga magazine Gaia and helped manage their online media division LIME.com and the LIME Ad Network.
——————————————————————————————————————————————————————————————–
Useful Links
Yoga Teacher Training Schools – Are you interested in becoming a yoga teacher and taking a yoga teacher training? Then check out our list of schools from around the world offering yoga certification programs.
Yoga Teacher Training Scholarship – Learn more about our scholarship program where we offer one lucky student the opportunity to win a free yoga teacher training.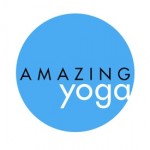 Amazing Yoga – Power Vinyasa Yoga Teacher Training with Amazing Yoga is an incredible opportunity to learn how to facilitate transformation—physical, mental, and spiritual.  You will leave the training radiating and filled with confidence and joy.  Whether you aspire to teach, are an experienced teacher or simply want to deepen your practice, this training will empower you. Our trainings are held in exotic locations such as Tulum, Mexico and Costa Rica.  Get ready for a full immersion into yoga at the most peaceful and magical places you can imagine. Click here to learn more about Amazing Yoga Teacher Training
Make sure to friend us on Facebook or follow us on Twitter to stay up to date with new articles offering guidance on how to teach yoga.
Are you interested in becoming a yoga teacher? Then visit our Yoga School Directory to find the right teacher training. Or, visit our Yoga Retreats page to explore beautiful yoga vacations from around the world.