Everything You Need To Know About Building Your Yoga Teacher Career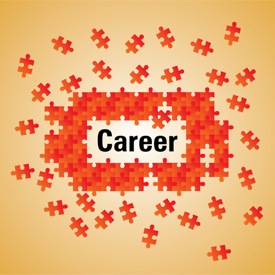 We are going to be running a series of articles on what it takes to build your career as a yoga teacher. In this series we are going to look at everything from taking the right yoga certification program, being committed as a yoga student and teacher, industry perspectives and terminologies, other types of education program you may want to look into, and steps to take to immerse yourself in the business culture of yoga. Building your career as a yoga teacher can be fun and exciting, but just like any new business endeavor, it can have its pitfalls and we hope these articles help shed some light.
Some Things You Will Need To Consider
If you are looking to build your career as a yoga teacher, there are going to be many things you will need to consider. For most of us, we discovered yoga at some point in our life and it completely changed us. As soon as everything "clicked" with our yoga practice and we finally got that feeling, all of a sudden we became addicted to our practice.
After a year goes by and our breath, movement, and alignment all start to sync up and we feel more confident in our bodies. Eventually people start coming up to us and asking for advice and tips on how to do certain poses. We start to notice that more and more people are looking to us and that the teacher is referring to us in certain poses in the class as the correct way to do them. As people continue asking questions about yoga, we feel more confident answering these questions. It's at this point we start to ponder the idea "Should I become a yoga teacher?"
If the above scenario rings true for you, then yes you are definitely at a place in your yoga practice where you might want to consider taking a yoga teacher training. But does this mean you will necessarily need to launch a career as a yoga teacher? No, not necessarily.
Most yoga schools offer yoga teacher trainings that allow students to immerse themselves in yoga as a teacher but to do so from a perspective of just furthering ones own education. Sometimes these can be called "immersion trainings" where in a sense you "immerse" yourself in yoga teachings to expand your own practice. You learn as a teacher but are not necessarily training as a yoga teacher looking to build a career in the yoga industry.
But I Want To Build My Career As A Yoga Teacher
Ok, so you have now made the conscious choice to actually become a yoga teacher and build your career. If this is the case then there are many things you are going to need to consider and understand first. The first thing you are going to need to understand is how yoga teacher trainings work and what you can expect from them. Each school is a bit different in how they approach their yoga certification programs so make sure you get as much info from the first. But if you want to start your training you will need to start with a 200-hour yoga teacher training. This is standard for almost the entire yoga community and these standards are set by the Yoga Alliance.
Who Are The Yoga Alliance?
The Yoga Alliance is a non-profit group that in a sense acts a central governing system for the yoga industry and sets standards for schools, teachers, and yoga teacher trainings. They require that for any teacher to teach professionally that you at least complete a 200-hour yoga teacher training program. They also allow teachers and schools to register with them so that it creates a central system for the community in which everyone can interact with.
Is A 200-Hour Yoga Teacher Training Enough?
In the past a 200-hour yoga teacher training program was considered sufficient to start teaching yoga. However, in recent years more people are starting to agree that this is not enough and that for a teacher to truly be able to be effective, that they should complete a 200-hour and 500-hour teacher training program. So if you are really interested in building your career as a yoga teacher, it would be best to view your 200-hour program as an introductory pre-requisite and your 500-hour program as your true graduation.
There are going to be many things you will need to consider and understand should you decide to become a yoga teacher. In the next article we are going to outline a general process from start to finish of how to build your career as a yoga teacher including offering business and marketing tips.
——————————————————————————————————————————————————————————————–
Yoga Teacher Training Schools – Are you interested in becoming a yoga teacher and taking a yoga teacher training? Then check out our list of schools from around the world offering yoga certification programs.
Yoga Teacher Training Scholarship – Learn more about our scholarship program where we offer one lucky student the opportunity to win a free yoga teacher training.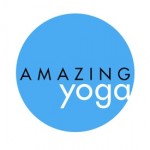 Amazing Yoga – Power Vinyasa Yoga Teacher Training with Amazing Yoga is an incredible opportunity to learn how to facilitate transformation—physical, mental, and spiritual.  You will leave the training radiating and filled with confidence and joy.  Whether you aspire to teach, are an experienced teacher or simply want to deepen your practice, this training will empower you. Our trainings are held in exotic locations such as Tulum, Mexico and Costa Rica.  Get ready for a full immersion into yoga at the most peaceful and magical places you can imagine. Click here to learn more about Amazing Yoga Teacher Training
Make sure to friend us on Facebook or follow us on Twitter to stay up to date with new articles offering guidance on how to teach yoga.
Are you interested in becoming a yoga teacher? Then visit our Yoga School Directory to find the right teacher training. Or, visit our Yoga Retreats page to explore beautiful yoga vacations from around the world.