A Guide To Becoming A Yoga Instructor
Are you looking to become a yoga teacher? Want to know some things you should consider before you fork over your cash and take a yoga teacher training? Taking that next step in your yoga practice and becoming a yoga teacher can be very exciting. It means you have reached a point in your practice where you feel confident enough in yourself that you can claim your place in the Yoga lineage. But before you jump into a yoga teacher training course, here are some things to consider on your path towards becoming a yoga teacher.
Commit To Being Great
While this may sound obvious to most, the first thing you will need to do on your path of becoming a yoga teacher is commit yourself to being great. In this day and age where almost everyone is a yoga teacher, you will need to truly set your intention of becoming a great yoga teacher so you can stand out from the rest. And one of the best ways of doing that is by commanding the room. The very first thing I want to point out about becoming a yoga teacher is how great teachers lead and command the room. If you look at any successful yoga teacher you will notice right away that they know how to command a room. It does not have to be in a hard and intense way. Some teachers do this quite well in a soft and gentle voice as well. It is mainly their presence that calls everyone's attention; an inner knowing.
Project Your Voice & Command the Room
If you want to become a yoga teacher, you will need to learn to project your voice and command the room. A good yoga teacher always projects their voice. Personally I don't like any yoga class I take where I can barely hear the teacher. This is why I like Bikram (sometimes) because they have those headsets and speakers and I can always hear the teacher. I notice in many of the classes I have taken if the teacher is walking around or doing the asanas with us I can't hear them, then I lose the rhythm of the class.
I recently became good friends with Twee Merrigan who runs Twee Yoga and is in the lineage of Shiva Rea's teaching. Twee is on her way to becoming a next major teacher in the yoga circle (and already is in other parts of the world). I met her at a friend's house one day and thought she was very sweet and nice. We quickly became good friends but I didn't know anything about her as a yoga teacher. As we became closer friends she had asked me to help her with her business side of things and so I decided that if I was going to get involved with her yoga business I needed to check out her class. Not knowing what to expect, when I took her class the first thing I noticed was her presence, tone of voice, ability to project, and connect with everyone in the room. When she spoke and lead, everyone was connected to her. And if you look at any great yoga teacher, you will see that their ability to "lead" and command the room is very strong.
So if you want to become a yoga teacher, you need to focus on your ability to speak and command the room. And you may ask, "Well how do I do this?"
Tip 1
Know yourself. This comes from your own personal growth and development. You are going to need to look in the mirror and transform any shortcomings or insecurities you may have. Remember, everything is a mirror and reflection and your class will quickly reflect back to you whether you are strong or not.
Tip 2
Learn to project and be a clear speaker: practice speaking in front of people as much as you can and get used to speaking in front of large groups. Practice makes perfect.
Tip 3:
Get over any shyness or insecurities you have. You will need to delve deep and be honest with yourself. What are you afraid of? What is the worst that can happen? Why are you worried about what other people think?
Tip 4:
Be a little cocky. Yes I said it! I know that sounds weird in the humble world of yoga but with so many teachers out there you will need to have some passion and drive to your business and "knowing that you are good" and know that "you deserve to be up there" while being humble will speed things up. If you look at any great actor, athlete, business person, etc…they all know and "believe" beyond a shadow of a doubt that they deserve to be where they are. So you need to ask yourself if you believe you deserve to be up there teaching?
What Makes A Good Yoga Teacher?
If you want to become a yoga teacher, you are going to need to look at every aspect of yourself and how you connect with others. Yoga students are very particular about what they look for in a good yoga teacher. Of course there are many variables as to what makes a good teacher and everyone has their own bias. Just keep in mind you can't be everything to everyone and it's best to know your limits and who you best serve. Here are some suggestions to keep in mind on your path of becoming a yoga teacher:
Be yourself
As the saying goes "like attracts like". Good yoga teachers will always stay true to themselves. You will never be able to please every new yoga student that walks through that door so don't stress yourself on trying to please everyone. Be true to yourself and your style of teaching. This way the people who really do like your approach to yoga will keep coming back. And make sure to stick to it if you notice you are attracting a following because if you change it later, then you will lose those people.
Good music
Music in a yoga class can make or break it. It can be tough with music because some will like it and others won't. But this also falls in the same category of being true to yourself because the students who do like your music will keep coming back.
Making eye contact
A good yoga teacher always makes eye contact with all his or her students. On a subconscious level you are making a connection with them and when they leave the class they will feel more attuned to you as a teacher. Its especially important to make that connection before class since you want your students to "follow" you.
Connect with your new students
A good yoga teacher will go out of their way to connect with a new student in some way after the class. I notice that many teachers wait for the students to come to them but if you are going to make it in the Yoga world, you need to take the initiative and make that connection with them.
As mentioned in the preface, there are many variables as to what makes a great teacher. As you venture off into your Yoga certification, just remember that you can't please everyone and to stay true to yourself.
Take Multiple Teacher Training Programs
It has become very clear that for a student to become a yoga teacher, they must take more then one yoga teacher training program. While the 200 hour yoga teacher training used to be considered sufficient, it really isn't. As you start your path of becoming a yoga teacher, just know that your learning never ends and that you will need to constantly be evolving and growing as a teacher. More importantly, you should take multiple teacher training programs if you really want to become a yoga teacher.
The Business of Becoming A Yoga Teacher
Are you becoming a yoga teacher because you want to teach and get into the business side of things? Or are you just looking to deepen your practice? It's very important that before you shell out your hard earned cash that you have a clear and set intention going into this because the type of yoga teacher training course you take will have an impact. If you are looking to take a yoga certification and become a yoga teacher because you just want to deepen your practice, then it really doesn't matter which one you take. But if you are looking to teach yoga and get in on the business side of things, you will definitely want to make sure you take a yoga teacher training that is Yoga Alliance accredited (unless you want to teach Bikram which is not registered with YA).
Yoga School With A Good Reputation
In becoming a yoga teacher, if you are going to get into the business side of things then you will want to make sure you take a yoga teacher training from a school that has a good reputation. Any studio that is considering hiring you will want to know that you studied with a good yoga training program. And if you are really going to delve into the business of yoga, check out our yoga marketing tips from a yoga teacher marketing consultant the Yogi Coach.
So as you follow your dreams and walk your Yogi path towards becoming a yoga teacher, just remember to have fun, breathe deep, and set your intention so that you know exactly what your goal is when you select your school. But remember, to be a great yoga teacher you will need to take a few courses and so it's ok if you do some with well-known schools and others that might be lesser-known but hidden gems.
——————————————————————————————————————————————————————————————–
Useful Links
Yoga Teacher Training Schools – Are you interested in becoming a yoga teacher and taking a yoga teacher training? Then check out our list of schools from around the world offering yoga certification programs.
Yoga Teacher Training Scholarship – Learn more about our scholarship program where we offer one lucky student the opportunity to win a free yoga teacher training.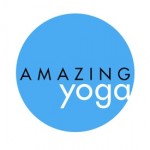 Amazing Yoga – Power Vinyasa Yoga Teacher Training with Amazing Yoga is an incredible opportunity to learn how to facilitate transformation—physical, mental, and spiritual.  You will leave the training radiating and filled with confidence and joy.  Whether you aspire to teach, are an experienced teacher or simply want to deepen your practice, this training will empower you. Our trainings are held in exotic locations such as Tulum, Mexico and Costa Rica.  Get ready for a full immersion into yoga at the most peaceful and magical places you can imagine. Click here to learn more about Amazing Yoga Teacher Training
Make sure to friend us on Facebook or follow us on Twitter to stay up to date with new articles offering guidance on how to teach yoga.
Are you interested in becoming a yoga teacher? Then visit our Yoga School Directory to find the right teacher training. Or, visit our Yoga Retreats page to explore beautiful yoga vacations from around the world.