Here Are Five Alternative Business Ideas For Yoga Teachers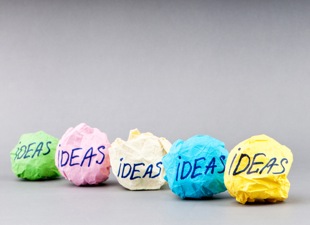 As you start your career as a yoga teacher, one of the first things you are going to need to do is focus on your business strategy and how you plan on making money. Of course there are the tried and true methods that are:
– Working at a studio
– Offering private lessons
These are the two methods that most teachers have in mind when they first sign up for their yoga certification program. But with yoga becoming better known and popular among the mainstream, there are going to be more options now on how you can use your yoga skills to draw in revenue other then the two mentioned above.  As a new yoga teacher, you are now a business owner and that business is you! If you are not comfortable with selling yourself, check out a recent post on marketing and selling yourself as a yoga teacher.
The most important thing when you brainstorm on how you want to manifest your yoga teaching career is to make sure that no matter what, you are having a lot of fun. So long as joy is coming through you when you do what you do, people will pick up on this and want to be a part of it. Joy and excitement are contagious!
So as you ponder this road, here are five business ideas for yoga teachers:
Corporate Wellness Programs
Currently many major businesses that have to spend a lot of money on health insurance are looking for alternatives to cut down their costs. Because of peoples poor health habits and everyone having to spend so much time at work, they are getting sick and employers are losing money. Not only in higher insurance costs, but in lost man hours do to employees not making it to work. According to the American Heart Association (which can be a little bias since they count on raising funds for issues like these), we lose $32 billion a year due to health issues such as cardiovascular diseases, obesity, and other health related issues.
So one big trend right now are corporate wellness programs. You will start to see yoga teachers who also have degrees in nutrition start to package their services more as a "wellness" package by putting together programs that include:
Yoga classes – The yoga teacher will teach the employees yoga and offer them tips on how to stay limber at work
Nutrition education – You would need to be certified in some form of nutrition (which is generally good for teachers anyways) You would talk about food, vitamins, nutrients, and healthy eating habits.
Dealing with stress – You would offer meditation and breathing exercises so people can handle stress better.
Motivational speaking – If you are also a Life Coach you would offer some talks that can help boost moral.
There are many things that people are doing to create "wellness programs" that can combine almost anything. But your main ingredients are going to be yoga, diet, and dealing with stress as this is what employers hope will help reduce sick days at work.
Mobile Yoga
With so many people on the go, more yoga teachers are now offering mobile yoga where you go to them. This is similar to the corporate wellness program but is just straight up yoga. Your clients could be corporate type folks; or they could be techies who are at the office all day. Basically any type of person who is busy a lot and cannot leave what they are doing will seek out mobile yoga. Or a mom who has to stay by her kids and can't take them to a sitter so you would go to them.
Train Athletes
Many athletes are always looking for something to give them that winning edge. Recently a basketball player named Amare Stoudemire became a vegan and has started doing yoga. While I don't see him going to Wanderlust and moving to SF, it just goes to show you that the mainstream has found out that eating healthy and doing yoga does work. Amare was quoted to saying in the paper that he feels more energy, lighter, and thinks much clearer on the vegan diet and from yoga.
Also Los Angeles Lakers players Luke Walton and Jordan Farmar started doing yoga and they said it has helped tremendously with their recovery. They attest many of their abilities on and off the court to yoga. So if you feel you can make a connection in this arena, it can payoff big dividends because these guys have the big bucks to pay for one on ones.
Yoga In The Park
Another great way to make money as a yoga teacher is just by offering classes in the park. Why wait around for a studio to hire you when you have a huge open studio in your town. Start off my offering classes by donation and see what kind of response you get. You would be surprised how if people like your class you can draw a huge crowd and make great money this way.
Online Yoga Membership
More people are getting used to practicing yoga online which means that if you can figure out a good way to come across via video, there is a huge market waiting for you. Just think about it: with online you are no longer restricted by region and location. The sky is the limit when it comes to online classes. You can create a monthly membership club where people pay(for example) $20 per month for access to your videos. Maybe you can even offer some live classes via Cisco conferencing (or some other technology which will continue to get better)
The point is that if you can get comfortable with delivering your class online, then you could have a nice business and not be dependent on whether a studio will hire you or not.
Well these are five ideas on how you can make money as a yoga teacher. Of course it will take some time to build these up and I am sure you will have some instances of trial and error, But so long as you have a positive attitude about it and perceive it as an adventure, then you will have a blast along the way.
Remember, the journey is the goal.
If you are not comfortable with selling yourself, check out a recent post on marketing and selling yourself as a yoga teacher.
You can also read this post if you have any negative belief structures around making money as a yoga teacher.
——————————————————————————————————————————————————————————————–
Useful Links
Yoga Teacher Training Schools – Are you interested in becoming a yoga teacher and taking a yoga teacher training? Then check out our list of schools from around the world offering yoga certification programs.
Yoga Teacher Training Scholarship – Learn more about our scholarship program where we offer one lucky student the opportunity to win a free yoga teacher training.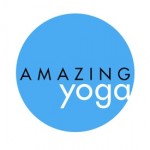 Amazing Yoga – Power Vinyasa Yoga Teacher Training with Amazing Yoga is an incredible opportunity to learn how to facilitate transformation—physical, mental, and spiritual.  You will leave the training radiating and filled with confidence and joy.  Whether you aspire to teach, are an experienced teacher or simply want to deepen your practice, this training will empower you. Our trainings are held in exotic locations such as Tulum, Mexico and Costa Rica.  Get ready for a full immersion into yoga at the most peaceful and magical places you can imagine. Click here to learn more about Amazing Yoga Teacher Training
Make sure to friend us on Facebook or follow us on Twitter to stay up to date with new articles offering guidance on how to teach yoga.
Are you interested in becoming a yoga teacher? Then visit our Yoga School Directory to find the right teacher training. Or, visit our Yoga Retreats page to explore beautiful yoga vacations from around the world.