Five Signs You Are Ready To Become A Yoga Instructor
Many students who have been practicing for a while might be wondering to themselves "Am I ready to become a yoga teacher?" While there is no right or wrong answer per se, there are definitely signs to look for that might lead you to believe its time to dive in and take a yoga certification program.
If you have been wondering whether you are ready to become a yoga instructor, here are five signs to look for that will help guide you along your path:
People In Class Are Asking You For Advice
This one is pretty straightforward. If you find that other people in class are coming to you for advice or seeking your help, then this means you have at least reached a point where you have absorbed enough of the practice that it has become a part of who you are. When people start to come to you, it is because it is now part of your essence and it just oozes from you that you know what you are doing. Not just by your physical asana practice, but by your energy as a human being and the vitality that radiates from you due to optimal health and well-being.
Teachers Are Using You As An Example
If you find that now your teachers are using you as an example for other students to gauge their practice on, then this is another sign that you have now elevated your practice to a point where you can be an example to others. This is definitely a strong sign because imitation is the greatest form of flattery and your teacher is basically telling other students to emulate what you are doing. Just don't let it get to your head.
You Find Yourself Wanting To Offer Others Tips and Advice
Getting unsolicited advice is the easiest way to end a relationship. Nobody likes to be told what to do or how to do it. Yet for many teachers, because we just want to share with others what we have learned and our own experiences, we can sometimes cross that line. If you find yourself wanting to help others with their health, meditation, food intake, asana, etc…then don't just tell people what to do without them asking for it. As a recognized teacher, this will create clear boundaries with people so they understand who you are and what you do.
Yoga Classes Seem To Be Getting Easy
You have been going to yoga for some time, can do many of the hard poses, and your sense of being challenged seems to be dissipating. If you find yourself in this position, then it might be time to sign up for a yoga teacher training.
You Just Have That Burning Feeling Inside
Many will tell you that if you are truly meant to become a yoga teacher, it will just be a burning feeling inside you. Unfortunately since we were children we have been "untaught" to be our natural selves. When we were kids we knew instantaneously what excited us in every moment. Then came every Tom Dick and Harry telling us who and how to be and next thing you know, we are lost and spending hundreds of dollars on self-help books telling us to follow our passion (which is what we knew to do when we were kids)
So if you find that it is just burning inside you and you cannot think of anything else that would excite you more then to learn to teach yoga to other people, this would be the most important deciding factor to your question: am I ready to become a yoga teacher?
——————————————————————————————————————————————————————————————–
Useful Links
Yoga Teacher Training Schools – Are you interested in becoming a yoga teacher and taking a yoga teacher training? Then check out our list of schools from around the world offering yoga certification programs.
Yoga Teacher Training Scholarship – Learn more about our scholarship program where we offer one lucky student the opportunity to win a free yoga teacher training.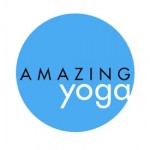 Amazing Yoga – Power Vinyasa Yoga Teacher Training with Amazing Yoga is an incredible opportunity to learn how to facilitate transformation—physical, mental, and spiritual.  You will leave the training radiating and filled with confidence and joy.  Whether you aspire to teach, are an experienced teacher or simply want to deepen your practice, this training will empower you. Our trainings are held in exotic locations such as Tulum, Mexico and Costa Rica.  Get ready for a full immersion into yoga at the most peaceful and magical places you can imagine. Click here to learn more about Amazing Yoga Teacher Training
Make sure to friend us on Facebook or follow us on Twitter to stay up to date with new articles offering guidance on how to teach yoga.
Are you interested in becoming a yoga teacher? Then visit our Yoga School Directory to find the right teacher training. Or, visit our Yoga Retreats page to explore beautiful yoga vacations from around the world.